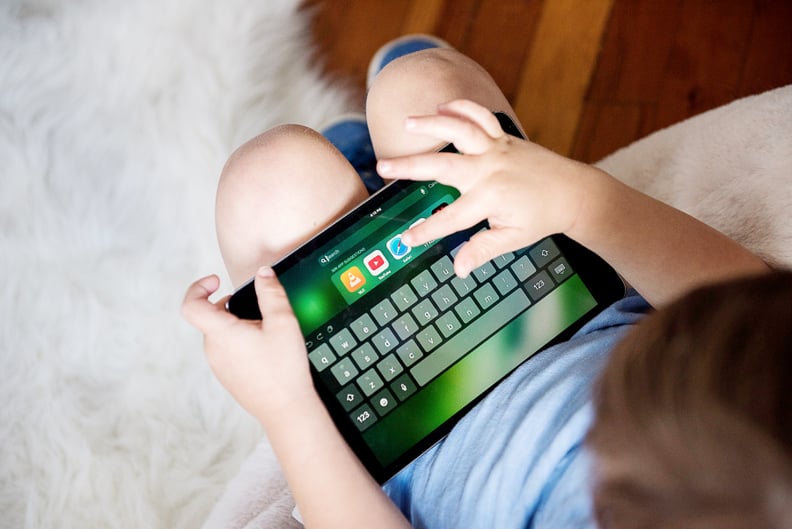 POPSUGAR Photography | Julia Van Arsdale
POPSUGAR Photography | Julia Van Arsdale
The World Health Organization issued new guidelines for how much screen time babies and young children should get, and it recommends very little of it. The guidelines, released on Wednesday, focus on the importance of physical movement, quality sleep, and limiting the amount of time spent in front of a TV or computer. This is the first time the WHO has released screen time guidelines for children, according to Time.
"Improving physical activity, reducing sedentary time, and ensuring quality sleep in young children will improve their physical, mental health and wellbeing, and help prevent childhood obesity and associated diseases later in life," a representative for the World Health Organization said in a statement.
While Time points out that "not all screen time is created equal" and the WHO's guidelines don't differentiate between the "quantity of screen time" and "the content and context of use," the organization's general advice is that less screen time is best. See a snapshot of the recommendations by age group ahead, and read the full guidelines for yourself.
How much screen time is recommend per age group?
Infants (less than one year): "Screen time is not recommended. When sedentary, engaging in reading and storytelling with a caregiver is encouraged."
Ages 1-2: "For 1-year-olds, sedentary screen time (such as watching TV or videos, playing computer games) is not recommended. For those aged 2 years, sedentary screen time should be no more than 1 hour; less is better."
Ages 3-4: "Sedentary screen time should be no more than 1 hour; less is better."