What It's Like to Photograph Naomi Campbell and Teyana Taylor For the Pirelli Calendar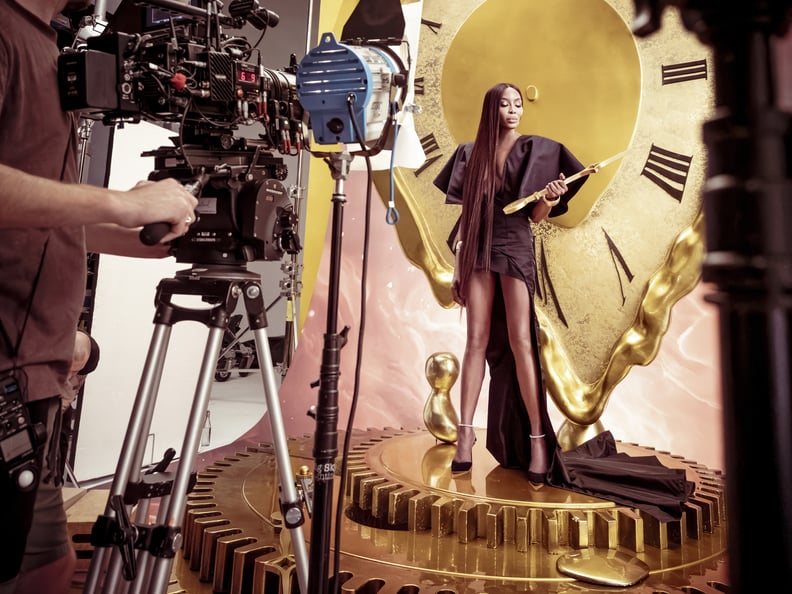 Alessandro Scotti
Alessandro Scotti
The 2024 Pirelli calendar focuses on the idea of timelessness and stars iconic figures such as Naomi Campbell, Angela Bassett, Idris Elba, Teyana Taylor, Amanda Gorman, and, most significantly, King Otumfuo Osei Tutu II. The year marks the 25th anniversary of the Ashanti Kingdom, and the king's image reflects the celebration of his reign. With all photos taken by artist Prince Gyasi in London and Ghana, Gyasi's hometown, each shoot grew increasingly exciting for him — especially since he looks up to so many of the celebrities he worked with on set, some of whom are old friends. As a self-taught visual artist who shot his first photographs on an old iPhone at 16, Gyasi's signature work is personal and powerful and revolves around the idea of community. His unique aesthetic is described as a "journey into color," and he's worked with impactful brands and publications like Balmain, Converse, GQ, and Vanity Fair.
When Gyasi talked to POPSUGAR about the Pirelli experience, he explained that he settled on a theme for the renowned calendar by looking within himself. "I used to look up to these people. I can never deny the fact that they helped me take out the roof above me and escape any limitations," he said, continuing, "When I approached this, I was thinking about people who defy time, like basically those who don't exist in time, because they are timeless. They have this God-given gift that they're able to maneuver through this earth at a different speed. You would think that they're not normal human beings, but they are because of the consistency, hard work, determination, and passion they have for what they do. That's why they are where they are."
Ahead, Gyasi dives into specific instances of camaraderie he experienced on set and discusses his own bucket list for his career. Enjoy behind-the-scenes photos from the 2024 Pirelli shoot as you read about Gyasi's perspective on the project and wait patiently for the official imagery to launch ahead of the new calendar year.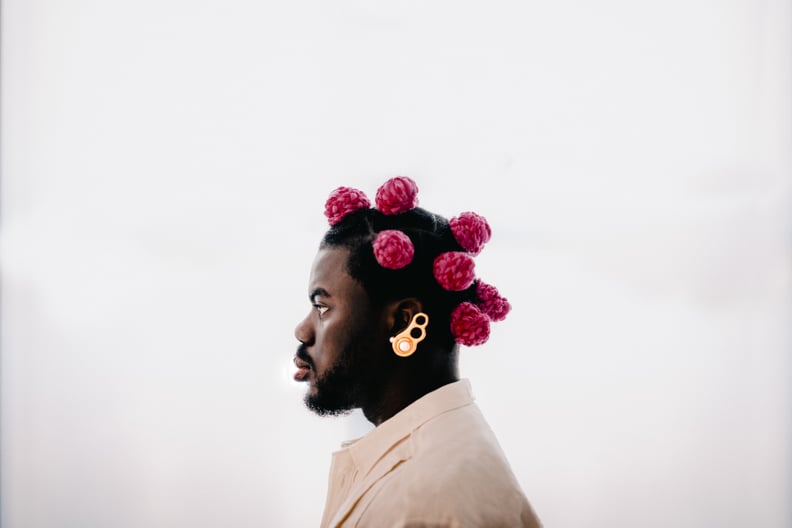 Prince Gyasi For the 2024 Pirelli Calendar
POPSUGAR: What was the hardest challenge you faced while photographing the 2024 Pirelli calendar?
Prince Gyasi: I didn't have any challenges because we were fully prepared. And if there was anything going wrong, we already had a backup plan and knew what to do. I spent three months in Paris working on the concept and sketching with my production team. One of my photographer friends, Joshua Kissi, said something to me when I was a kid: "Make sure you're always ready when it comes." So, my mind works like that. I'm not perfect, but I always try as much as possible to stay in the zone and juggle my relationships with my passion, which is my art. At the end of the day, God will always make sure that I win with quality work, because I'm prepared and he's blessed me with that gift. He's the only one that can nourish it more.

"As long as you touch the Pirelli calendar, you're an iconic artist."
PS: Are there any photographers who have photographed the Pirelli calendar in the past that you look up to?
PG: I look up to a lot of artists, like James Turrell. But growing up as a kid in Ghana, artist Joshua Kissi was like a big brother to me. Our works are completely different, but in most of his articles, he says that I inspire him, so I will always extend that same grace to him. Gordon Parks is also an amazing guy. But I'm more inspired by painters than photographers because I majored in abstract painting, sculpture, and clay work carving. I'm also an IT guy and am inspired by people in tech, plus artists and musicians like Kendrick Lamar, Kanye West, JAY-Z, and Burna Boy. I hope I'm not forgetting anyone. My mom . . . I mean, I feel like Tim Walker's Andy is iconic as well, and Emma Summerton is also very iconic. Everybody's iconic. As long as you touch the Pirelli calendar, you're an iconic artist.
PS: Do you have any other bucket-list, career-defining hopes for the future when it comes to fashion or photography?
PG: One of the things I really want to do is to come up with a sneaker line because I love fashion. If you follow my journey, you will know there's one brand I would love to work with when it comes to sneakers, and I'm on their radar, so hopefully they come through quickly. You need to be quick before these ideas go to another brand. When it comes to photography, I don't rush into doing collaborations. I make sure I'm very strategic and very picky about who I collaborate with. So most of the year, I exhibit art pieces that I create. I have collectors at the end of the day who are waiting for me to feed them. If a project feels right, I always go out of my way to compromise. With a project like Pirelli, I try to bring my art skills into it. So I will not call the Pirelli project a fashion project. I'll call it an art project, because that's how I made it look and that's what I wanted it to be.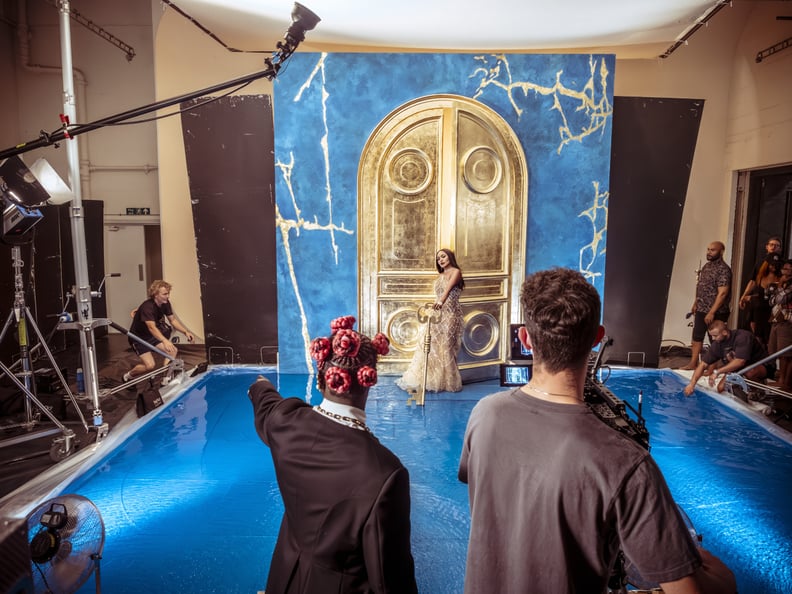 Angela Bassett For the 2024 Pirelli Calendar
PS: Which celebrity were you most excited to work with and photograph going into the project?
PG: I was excited to work with everybody. Angela Bassett, I'd never met before, and I love that she's like a mother figure to me. I've always wanted to work with her . . . I was excited about everybody and how they all treated my team on set. Almost 90 percent of the team on set were Black, and so it was an exciting, memorable moment for everyone. I'm very grateful to Pirelli for giving me that platform, creative freedom, and canvas to be able to express myself and tell stories that are true that could inspire the younger generation coming after me. I want them to have that voice or confidence to express themselves without using someone else's blueprint. But also to be truthful to what has happened around them in their community, and to try to find solutions to the problems they are facing. That's what freedom is. Freedom is expressing yourself using your mind, your soul, your heart, and your hands.
Margot Lee Shetterly and Amanda Gorman For the 2024 Pirelli Calendar
PS: Which shoot were you most excited about after it wrapped, and did that change for you once you saw the completed calendar for the first time in the context of its entity?
PG: It's so funny. When we shot Margot Lee Shetterly and Amanda Gorman, I thought that was the best. And then I shot Angela Bassett, and I was like, "Oh my god, this is amazing." Then, the next day, we shot Jeymes Samuel, and I was like, "Oh no, this is the best." Everybody on set was loving the colors. And then we shot Naomi Campbell at the end of the day, and I was like, "This is my favorite one." . . . What I'm trying to say is that all the images are my favorite. I cannot choose one. I'd be doing injustice to myself, because these are individual stories that can't be compared to each other. And I put my all into each concept.
Idris Elba For the 2024 Pirelli Calendar
PS: Do you have any particularly memorable moments from working with any of the individuals you photographed on set?
PG: I met Idris Elba two or three years ago, and he is like a superhero to me. He was one of my favorite actors growing up as a kid . . . I would say the most memorable moment was [him] telling me, "Prince, you have to go into film. You have to direct. You need to go to film." And Jeymes Samuel said the same thing to me.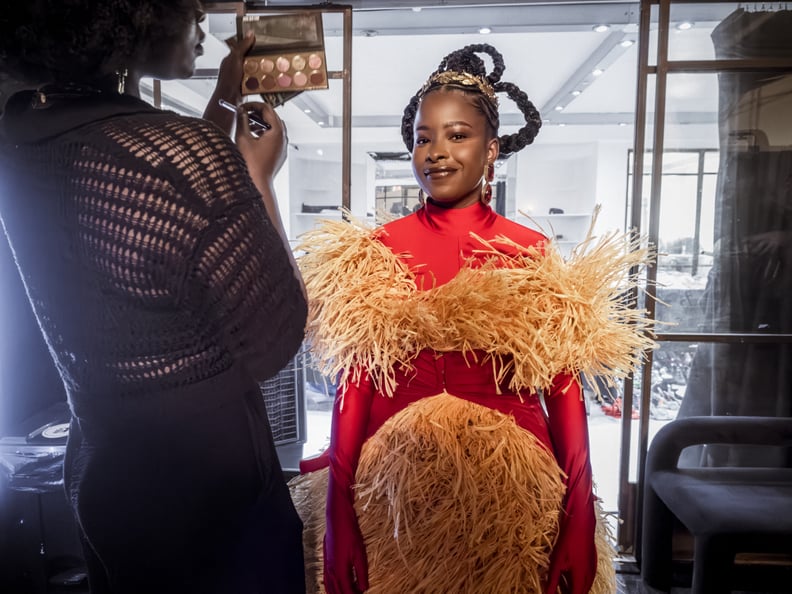 Amanda Gorman For the 2024 Pirelli Calendar
PS: How do you aim to spotlight a celebrity's talents as you capture their persona? For example, do you try to see Amanda Gorman as a poet through your lens?
PG: No, Amanda Gorman wasn't a poet in my work. What I normally do is create things that are very authentic to me. I'm a very good storyteller, so I like to throw people off of things. But then, when you connect the dots, it makes a lot of sense. Teyana [Taylor]'s story is like the future forward. There's nothing about music, even though it has all the elements that she represents inside of it. The main thing is about the person herself, and how I felt seeing her in person for the first time.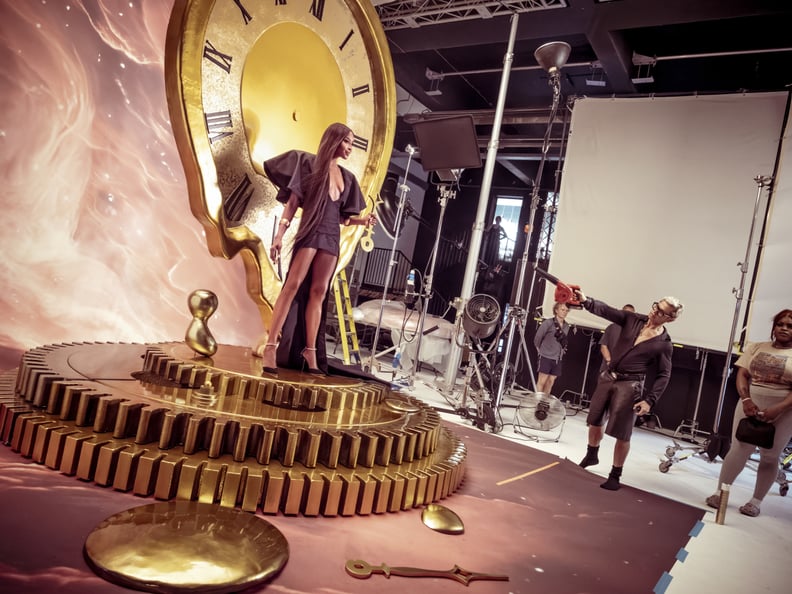 Naomi Campbell For the 2024 Pirelli Calendar
PS: How did working with Naomi Campbell on the Pirelli calendar define this moment in your career for you?
PG: I remember the first time I was with Naomi, and now I'm working with her on a larger scale. I mean, she's super big. It's almost like she's lived through different generations. And I look up to her and all the advice that she's given me in my journey that I was able to pick up and implement in my life. She looked at me like a proud big sister and told me, "Look at where we are now." It just made me feel a bit emotional. It was an amazing moment.