'70s Fashion Trend Information
Just Call It the American Hustle Effect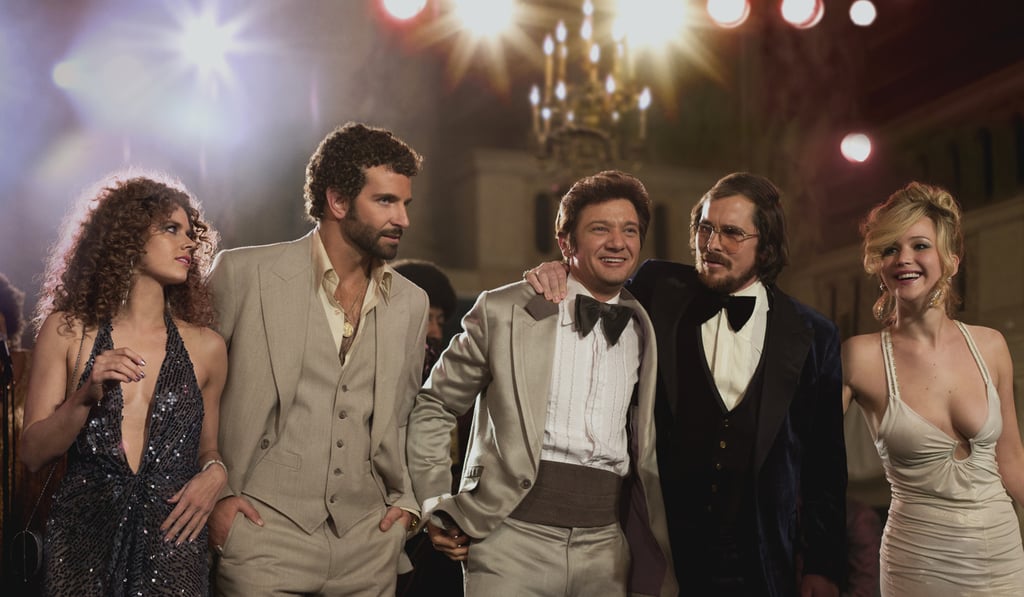 While the '70s are constantly hanging on the fashion periphery, the era has seen a marked upshot as of late, and the most astute fashion student can't help but make the American Hustle connection. Ecommerce giant eBay has been calculating the ticks as users start to search for different terms and items, and the site reports that the decade has been steadily rising in demand over the past two years. And it's not some demure 1970s working girl — the term "disco fashion" has jumped 270 percent since January 2011. Convinced?
As a search term, "70s fashion" has increased 93 percent since January 2011.
A wrap dress is sold every two minutes on eBay.
Meanwhile, a pair of aviator sunglasses goes every minute.
And platform sandals find a happy hour every two minutes.
High-waisted pants have also hit their stride, with sales increasing a whopping 1,039 percent since last January.
And if you haven't seen American Hustle yet, well, what are you waiting for? We aren't qualified to offer up any sort of official critic's opinion (though our Entertainment editors definitely can), but we can certainly dish the fashion feedback: it's good — very good. Just be prepared to want to revamp your wardrobe to include wrap dresses, slinky fabrics, and things as low-cut as possible. See pics from the movie for inspiration below.