Best Affordable Teddy Coat
I Never Liked This Popular Winter Trend, Until I Tried This Coat
As POPSUGAR editors, we independently select and write about stuff we love and think you'll like too. POPSUGAR has affiliate and advertising partnerships so we get revenue from sharing this content and from your purchase.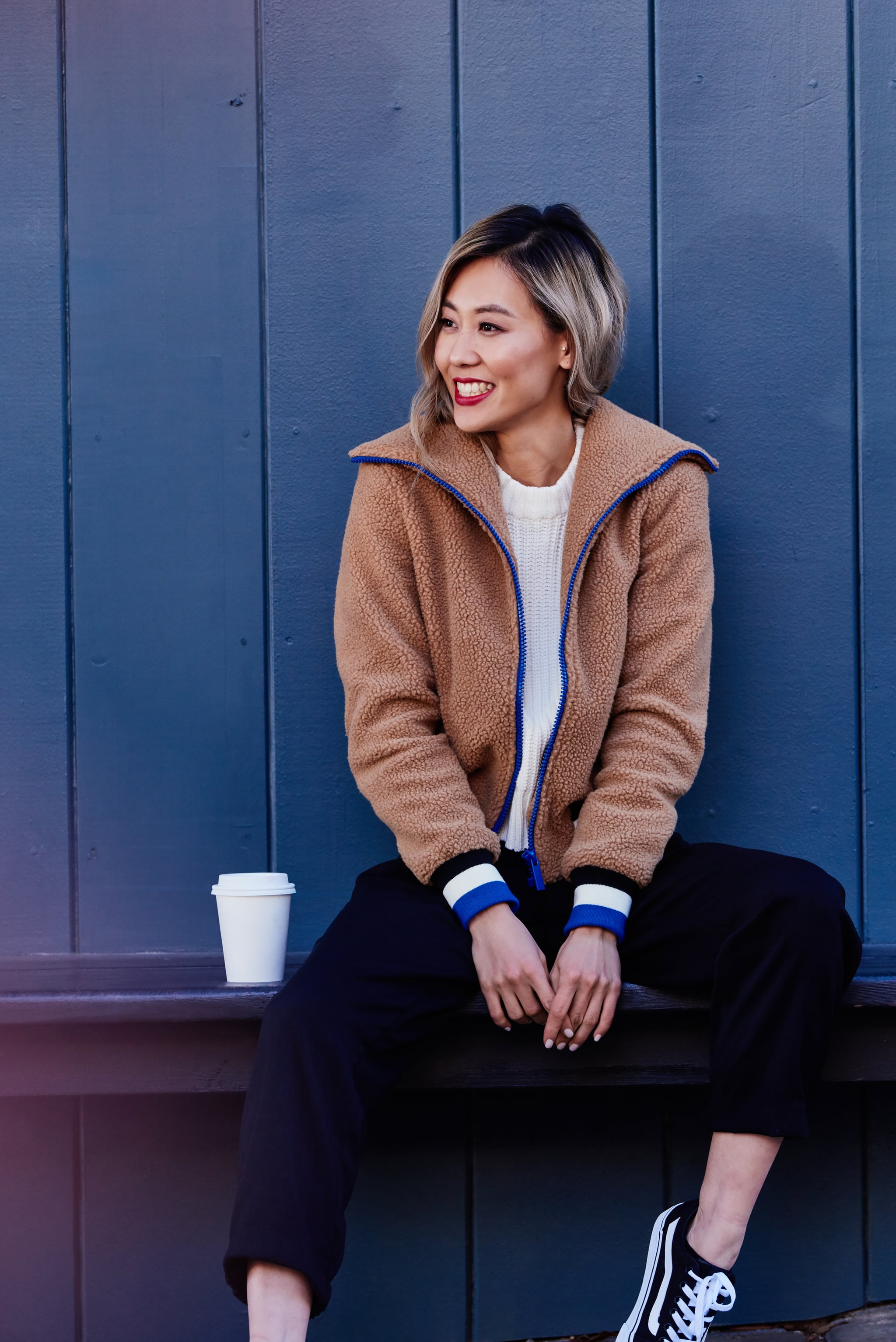 I'm going to admit something here, I'm not a big fan of the teddy coat trend. Now, before you get all up in arms, just hear me out. Most of these fuzzy, cozy coats I've seen aren't very flattering; the hem hits at the wrong spot on my body, and in the Winter, because I'm always cold, I don't need to feel like any more of a marshmallow than I already do. I prefer either a longer, more tailored silhouette or a cropped coat. So, when I saw this POPSUGAR at Kohl's Teddy Bear Bomber Jacket ($58, originally $78), I was intrigued. I love a bomber jacket, and the cropped shape was something I'd never seen before. Now that we've spent some time together, it's a full-on obsession, and here's why.
This coat is the right combination of comfortable and sporty, and it goes with everything. I like it best paired with a pretty sweater and jeans, but it also looks great with a high-waisted skirt or even a festive jumpsuit. It's something I don't mind wearing out in the cold or just lounging around, and the blue stripes at the wrist make the jacket feel unique. I'll find any excuse to wear it, and at $58, you will, too.