Source: Kerry Brown/TM and ©Copyright Fox Searchlight Pictures. All rights reserved./Courtesy Everett Collection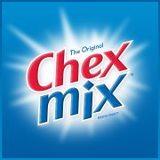 It's not too late to get up to speed on this year's Oscar-nominated films! We've partnered with Chex Mix to bring you a few scenes to keep any fashion girl entertained.
When it comes to the Oscars, you know you can always count on red carpet coverage for the biggest fashion trends and most memorable dresses. But there are other sartorial instances worth calling out as well: the best fashion moments from the films themselves. Between the extravagant ball gowns in Cinderella and the period 1950s get-ups in Brooklyn, there are plenty of noteworthy looks to keep your eye out for — even if the film wasn't nominated for best costume design. Keep reading for 10 of our favorites, and don't forget to tune in to the Oscars on Feb. 28.