C. Wonder Bee Happy Smoking Slippers Review
It's Easy to Be Happy in These Shoes!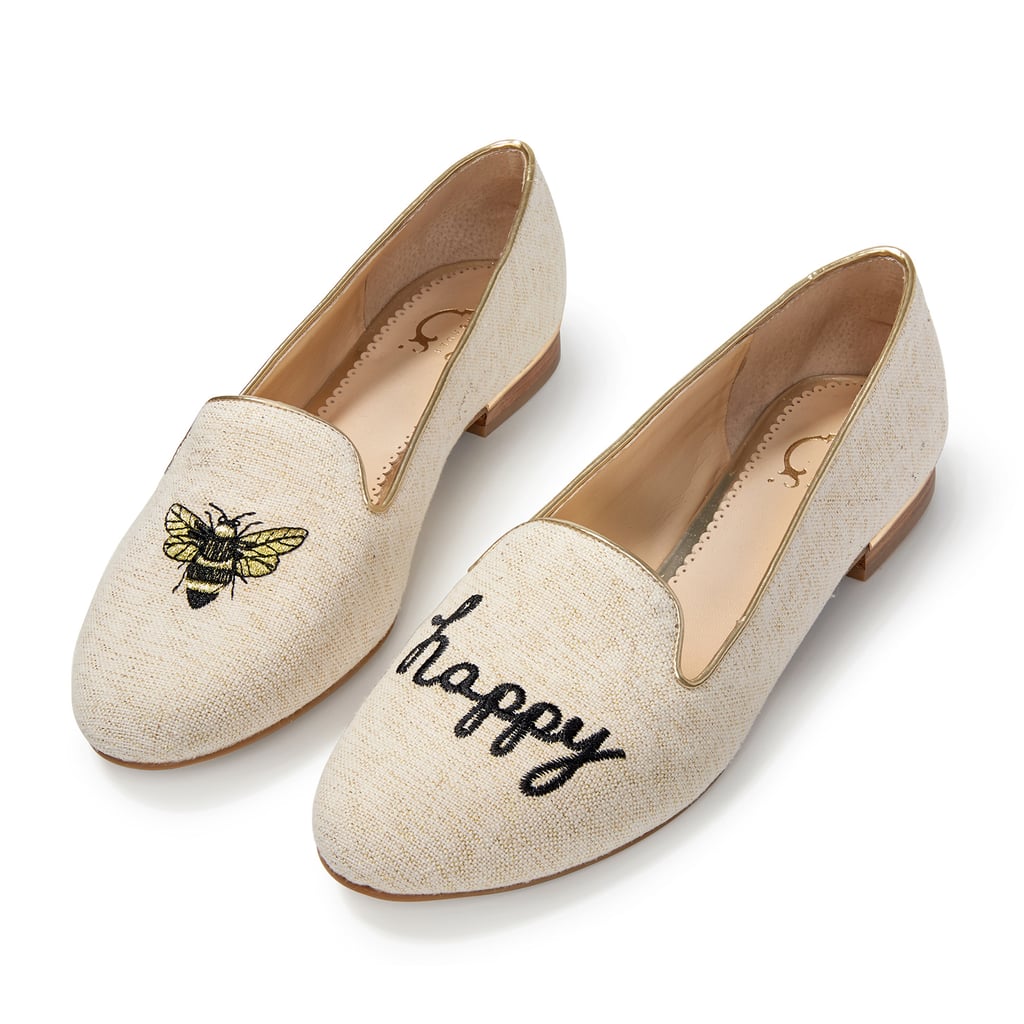 The piece: C. Wonder Bee Happy Smoking Slipper
The price: $138
Why we want it: I won't lie — between the polar vortex and the heaps of snow falling on New York City, it's pretty easy to succumb to the Winter doldrums. Thankfully, there are brands like C. Wonder that produce things like these cheeky smoking slippers to make you smile. While this week's weather is better suited for snow boots than slippers, there's also no denying how the pair's summery look (thanks in large part to the light tone of the canvas and the gold trim) can melt even the most frozen sartorial spirit with hope that temperatures will soon be on the rise again.