Cate Blanchett Speech at InStyle Awards 2017
Cue the Mic Drop From Cate Blanchett Talking About Women Dressing Sexy — "We Don't Want to F**k You"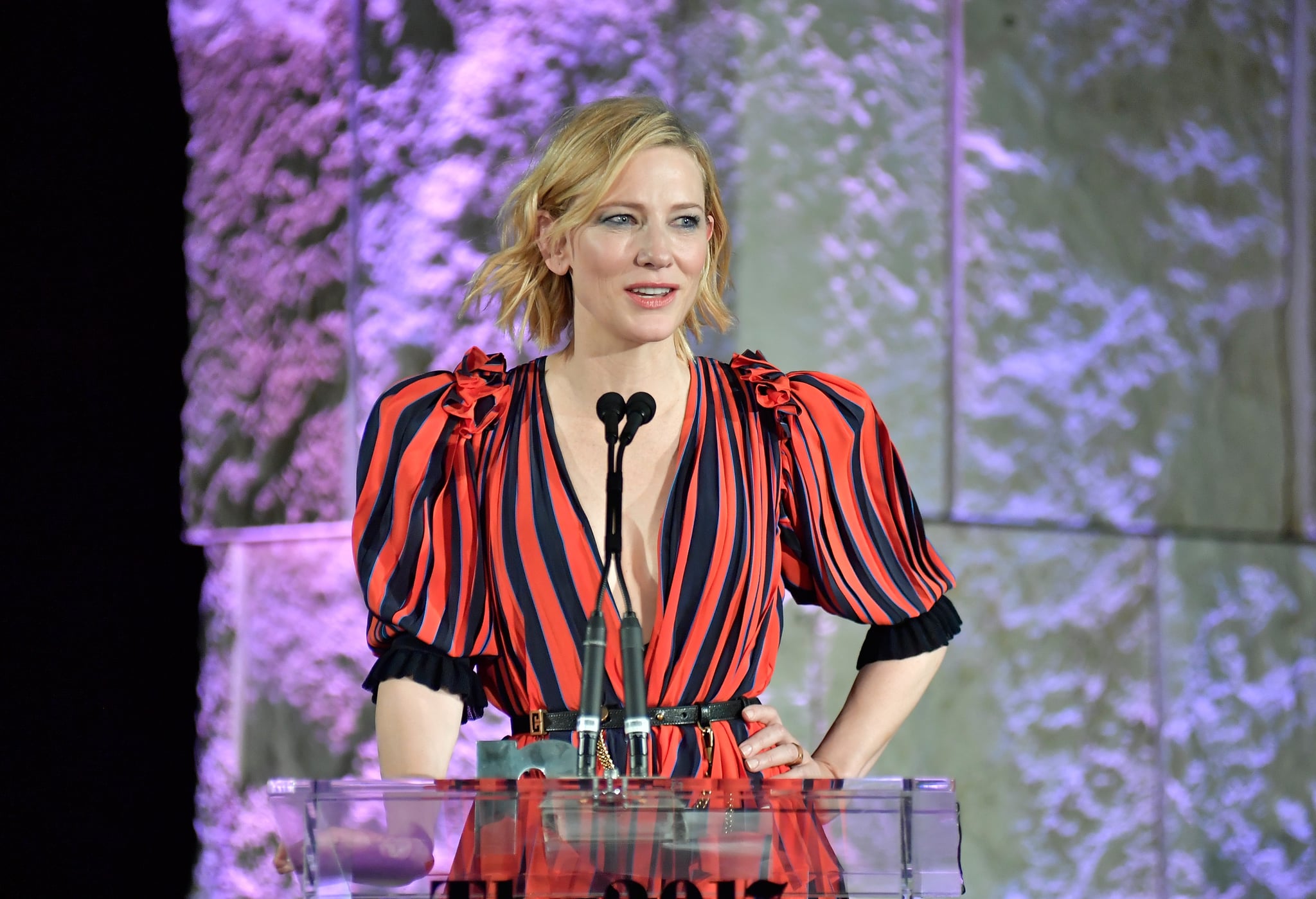 When Cate Blanchett took the stage at the InStyle Awards, no one knew the gems of knowledge she was about to drop in her speech. The 48-year-old accepted the Style Icon Award and took the time to make her speech about praising women who aren't afraid to be themselves.
"For me, the true icons of style, and I think there's a bit of a theme emerging here tonight, it's that for me, it's always those women who've been utterly themselves without apology — whose physical presence and their aesthetic is really integrated in a non-self-conscious way," she said. "Women who know how they look, it's not all of who they are but just an extension of that, and it's about women who feel free to wear what they want when they want and how they want to wear it."
Then came the clap back moment to end all moments, when Cate sent a message, loud and clear, to anyone out there who thinks that just because a women is dressed a certain way means anything beside the fact that she's feeling herself. "Women like looking sexy, but it doesn't mean we want to f-ck you." All we have to say about that is preach, Cate, preach!