Celebrity Red Carpet Fashion | April 21, 2014
Michelle Williams's Dress Is Just One of Her Job's Many Perks
Start Slideshow
ADVERTISEMENT ()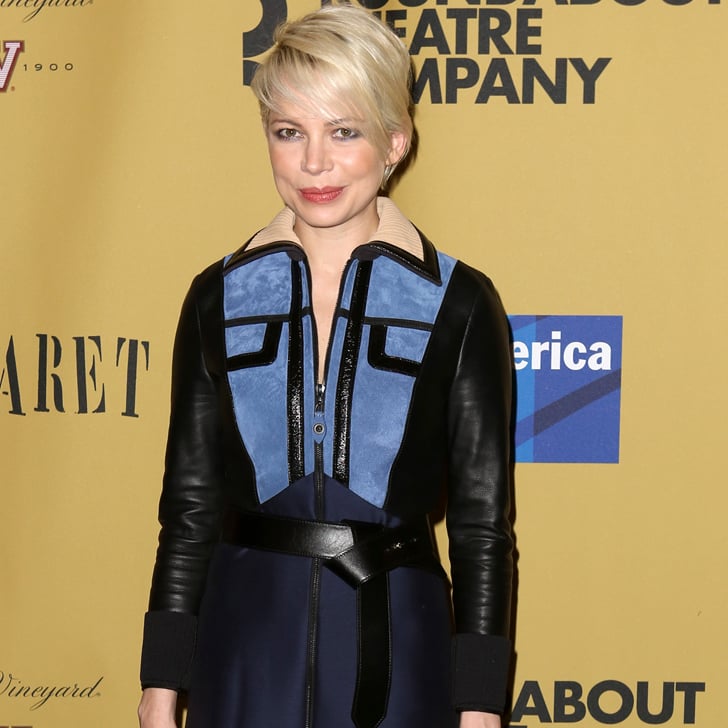 0
Michelle Williams's Dress Is Just One of Her Job's Many Perks
When you're the face of Louis Vuitton's handbag campaign, it has its advantages. One such perk: wearing the label's fresh-off-the-runway designs to events. Michelle Williams did just that last night when she arrived for Cabaret's opening night in a striking blue Louis Vuitton look.
There was another surprise days earlier, because when Katie Holmes made a duo of appearances at the Tribeca Film Festival, the news was official: she's back. And with a decidedly fresh, cool-girl approach to the red carpet — like the jeweled military coat we saw this weekend — we couldn't be happier!
Of course, she wasn't the only one putting stars in our eyes in downtown Manhattan. With a lineup that included Emma Watson, Mindy Kaling, and Leighton Meester, there was already plenty to see this week.
Source: Getty / Astrid Stawiarz