Channing Tatum Model Pictures
Channing Tatum's (Designer) Rags to Riches Tale
Today Channing Tatum is the star of 22 Jump Street, but back in 2003 he was just another working model. And we do mean working! A little highly motivated digging brought us to some of Channing's earliest work. Flexing his acting talents with one of the finest blue steels we've ever laid eyes on, Channing strutted down the Sean John Fall runway in a look that included seamlessly fused faux-fur trim, biker boots, and long johns (could have been worse — the model before him wore chaps!). Bonus: scroll down to see four more looks from Channing's modeling days!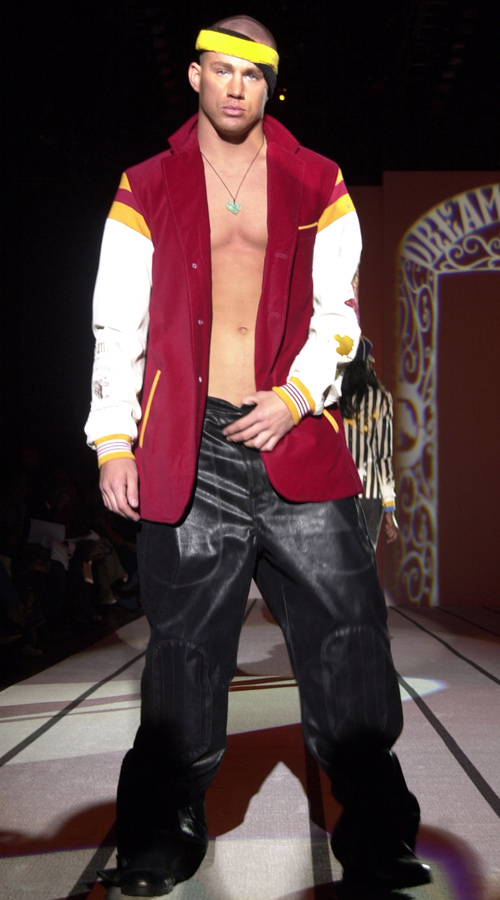 How he didn't make it into a boy band is a wonder to us! Channing looked ready for MTV in a Marc Ecko ensemble.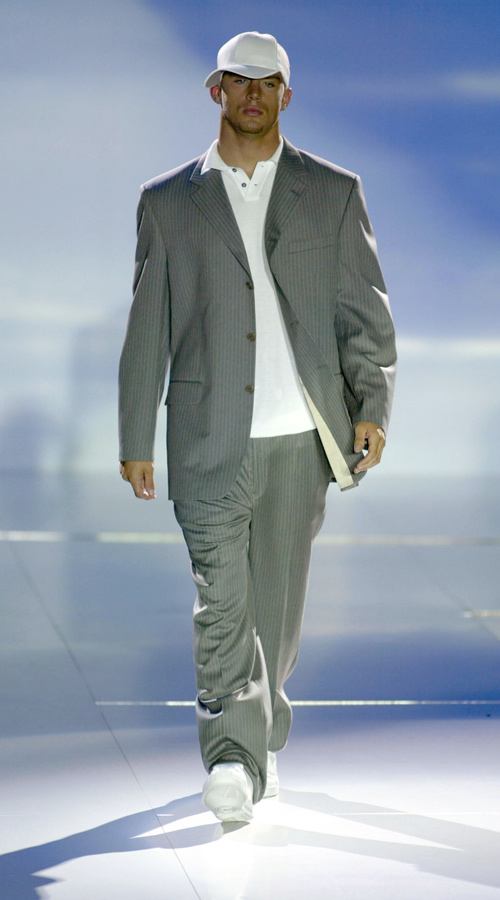 Pinstriped perfection at the 2003 Phat Farm show!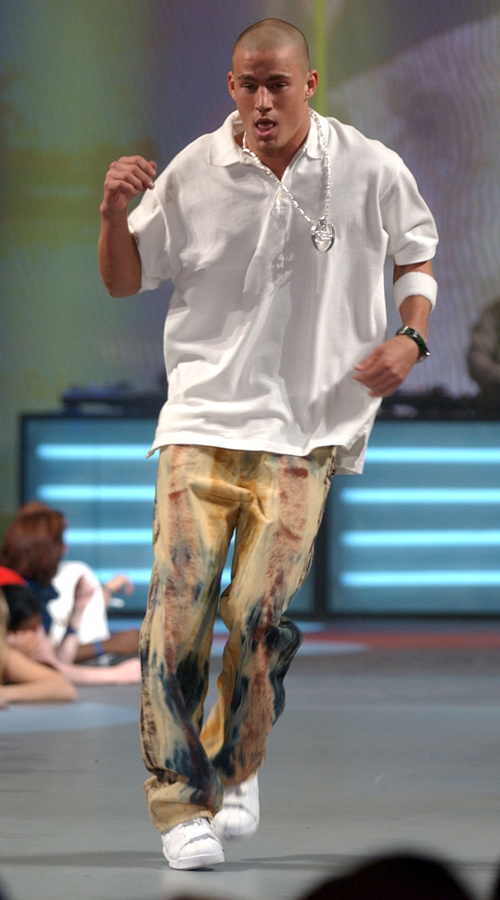 Why walk down the runway when you can dance (in a silver medallion, no less)?
If you were wondering what evening-friendly denim would look like, behold: Channing's jean jacket and suit pants combo.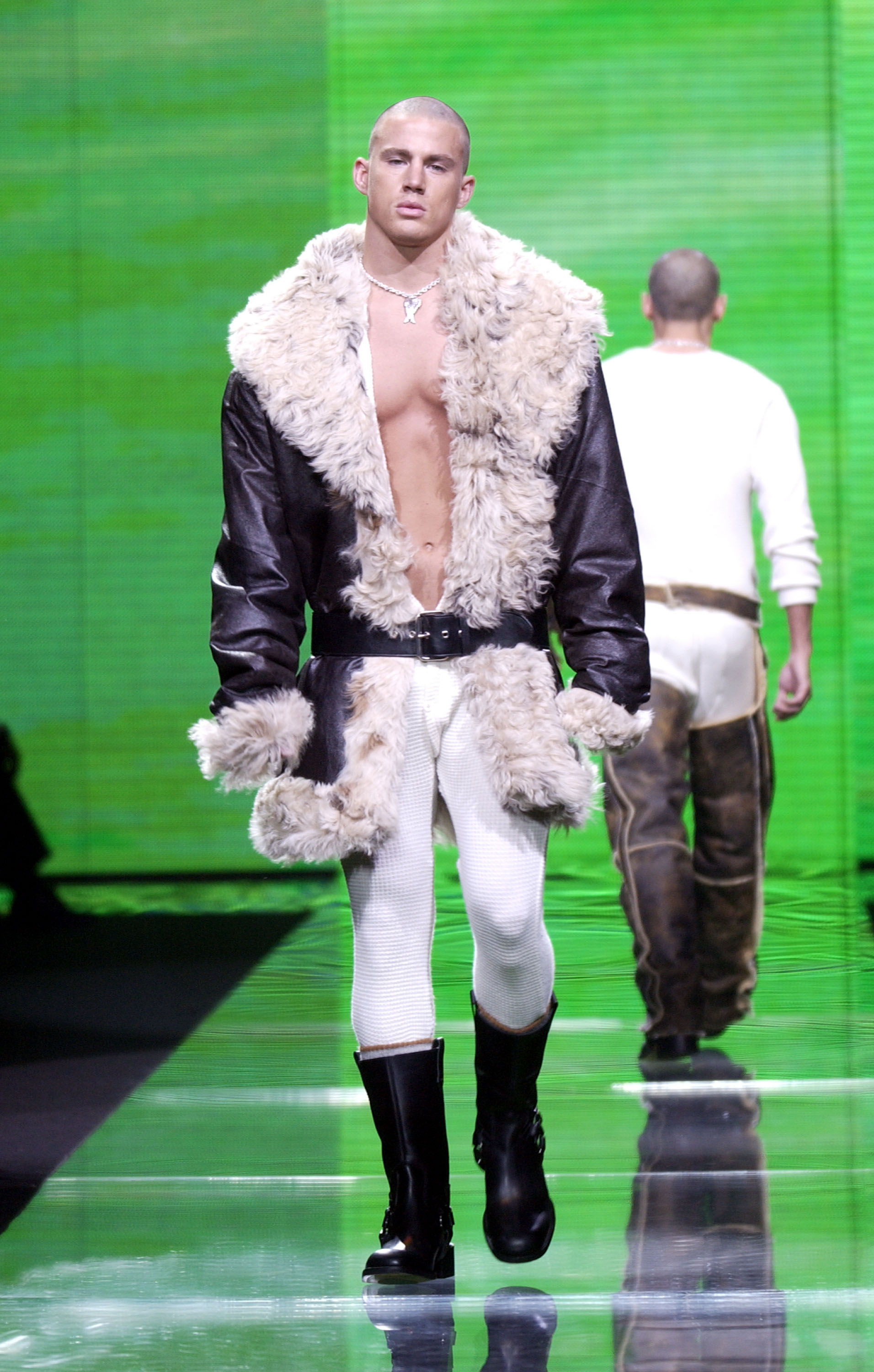 22 Jump Street? More like Channing wants to 22 jump off the runway!