Christian Louboutin New Nude Collection Shoes 2017
Oh Heck Yes: Christian Louboutin Releases Even More "Nude" Heels For Every Skin Tone
It doesn't take rocket science to figure out that the term "nude" isn't universal, and yet fashion designers still market their items with this descriptor even if they only really match a small portion of the skin-color spectrum. When Christian Louboutin realized this fact, he launched the innovative Nudes Collection in 2013 with four shoes that catered to women of varying skin tones. In the years following, the designer has continued building on the collection, and the latest Spring 2017 additions are finally here.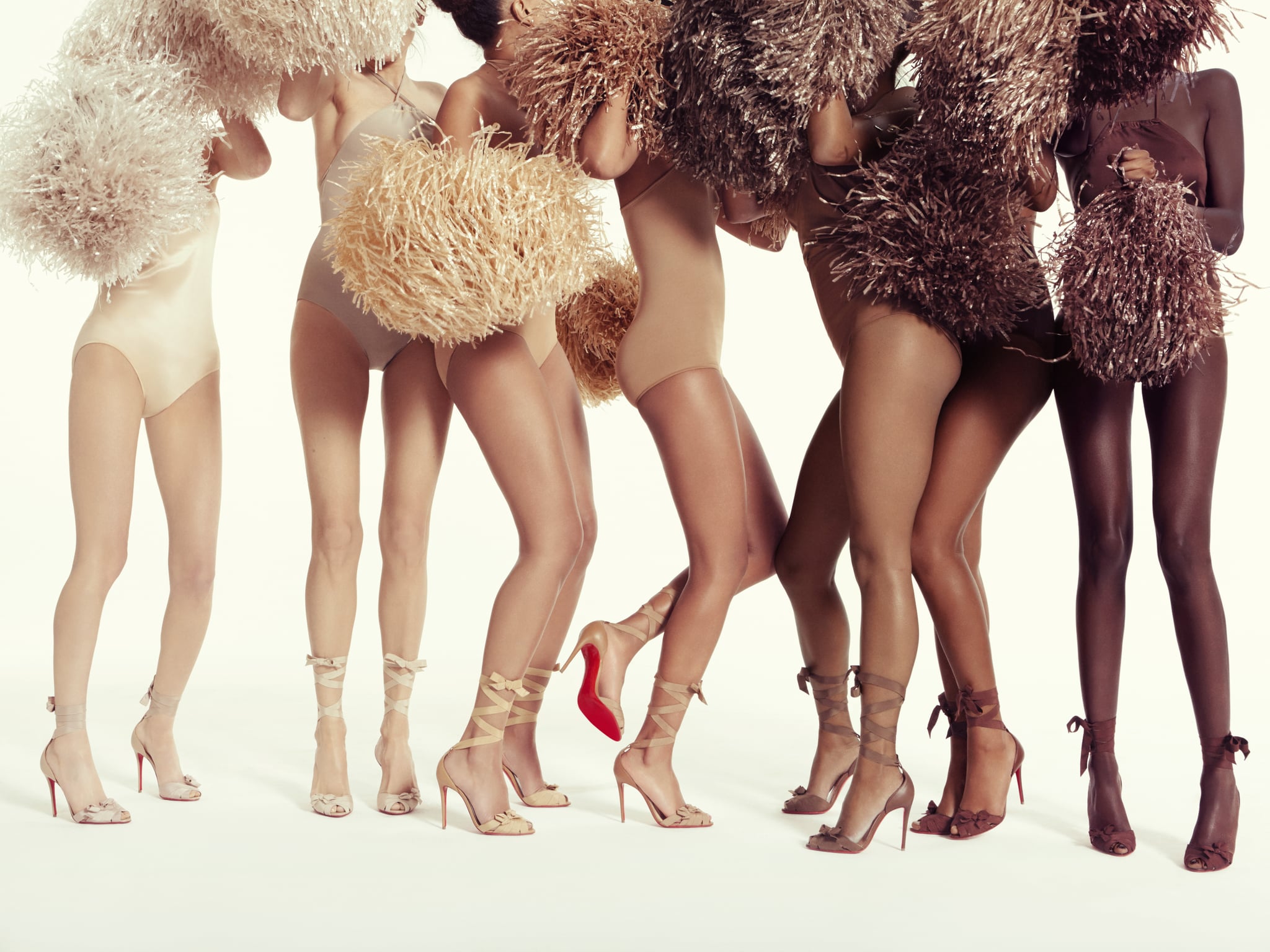 The collection now includes two more versatile sandal options: Cherrysandal, a platform shoe with a block heel and ankle strap, and Christeriva, a stiletto with ribbons that wrap around the ankle. Both are available in seven different shades and have the iconic red bottom, as per usual.
Ready to find a chic nude heel that perfectly suits your complexion? Read on to see these two new shoes in all seven shades, and you probably won't be able to resist adding the perfect match to your online shopping cart. Credit cards at the ready!