Clare V. Clutch For Neiman Marcus POPSUGAR Must Have
Sneak Peek! This Signature Clutch Is Inside Every Surprise Box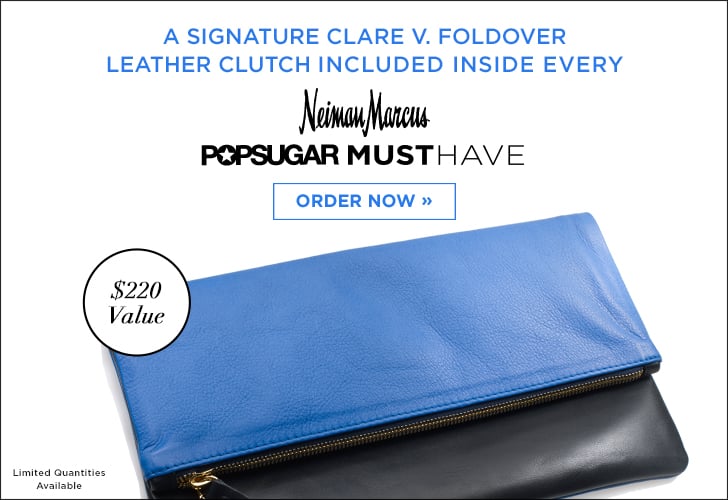 The much anticipated Neiman Marcus POPSUGAR Must Have box is finally here, and we can't wait to unwrap the surprise gifts in this luxurious collaboration curated by POPSUGAR Editor in Chief Lisa Sugar and Neiman Marcus Fashion Director Ken Downing.
Want to know what awaits you in this chic collection? Our lips are sealed . . . almost. We'll share just one sneak peek.
If you love Clare V. and her signature Foldover Clutches, you won't want to miss out. The gorgeous leather and simple 14-karat gold-plated medallion on this clutch has made us the ultimate Clare V. fans for years. We couldn't be more excited that this luxe accessory (a $220 value!) is featured in every box.
Limited quantities are available, so don't miss out. We know these exclusive Neiman Marcus POPSUGAR Must Have boxes won't be around for long.