Source: POPSUGAR Photography / Diggy Lloyd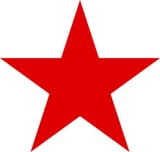 Earning double-taps from your Instagram followers is easier than you think. We've partnered with Macy's to share four quintessential Summer outfits, using some of the season's most showstopping trends.
Don't lie: we've all gone to great lengths to bring in the "likes" on Instagram. We've waited for the clock to hit that ideal posting time, curated a list of popular fashion-blogger hashtags to add in our comments sections, and planned our vacations around photo-worthy backdrops. But this Summer, you only need one thing to catch the attention of your followers and get their thumbs to stop scrolling immediately: a killer outfit.

With a calendar full of events like July 4, Summer birthdays, and beach parties on your agenda, we've got just what you need to turn heads. Read on to see four of our winning looks, and prepare to watch your phone blow up with notifications and double-taps.