Famous Fashion Editors' Style Transformations
You'll Never Believe How Anna Used to Dress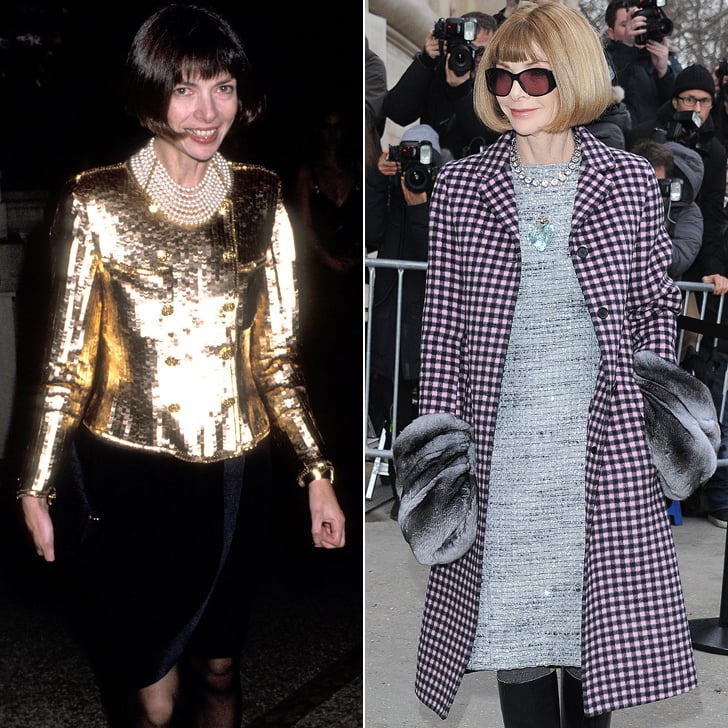 Every week, we bring you the best shoppable fashion and lifestyle stories from our partner Lifestyle Mirror. Today, we're sharing Taylor Davies's post about the style transformations of famous fashion editors.
It's hard to remember the time when Fashion Week wasn't the spectacle that it is today. With the rise of Internet-based publications, blogs, social media, and street style photography, the action and excitement of shows (both on and off the runway) has never been so visible. While "famous" is certainly a relative term here, the exposure that editors and bloggers get during this whirlwind month of fashion shows gives them more influence than ever before.
But just as style bloggers have taken to treating the sidewalks outside of the tents as catwalks, some of the editors in the much more established echelons of fashion publishing have embraced the art of peacocking. Anna Dello Russo may be the most obvious of the editor incarnations, but there was a time when Andre Leon Talley wasn't donning fairytale-esque caftans and Joe Zee sported a chain wallet.
Of course, there are always the stalwarts, like Robbie Myers and her bangs, Bill Cunningham and his camera, and Anna's bob.
Take a stylish trip down memory lane with us to see the evolution of fashion's most notable editors, just in time for the chaos of New York Fashion Week.
See more great editor transformations here, and get yourself ready for New York Fashion Week with these other great stories:
See Kate Moss, Naomi Campbell And Gisele Bundchen In Their Runway Debuts
DSquared2'S Dean And Dan Caten On Their Latest Collection
Style Tips From Tibi's Amy Smilovic