Fashion Designer Job Interviews
Would YOU Hire These Fashion Pros?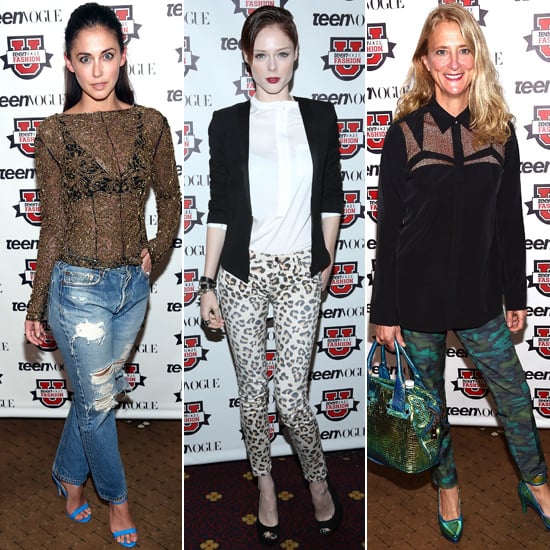 If you ever want to get schooled on the ins and outs of the fashion industry, consider enrolling in Teen Vogue's Fashion University, an annual weekend-long event for the stylish leaders of tomorrow. Sure, it's only for those still shy of graduating high school and college, but we all could use a few tips on how to make it, right?
We sorted through the lineup of "professors," a short list of the nation's top designers, stylists, and executives, and although they clearly have plenty of good advice to share, we turned the tables and grilled five of them with the classic job interview questions we've all stumbled through — plus, what they'd wear to impress their potential bosses. So, do they get the gig? Read on, and tell us if you'd hire these pros in the comments!
Nanette Lepore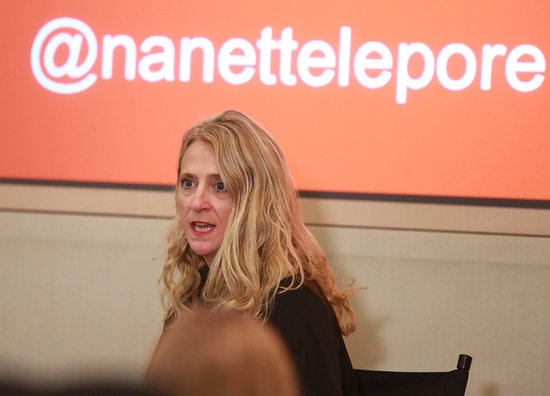 The ready-to-wear designer is well-known for her bold colors, evocative prints, and coquettish designs, but she actually started her business with just a $5,000 loan and a single, small boutique in lower Manhattan.
What's your greatest strength? I'm really persistent, and I never give up.
What's your greatest weakness? Putting on the shows, because it gets me anxious and nervous. I'm not at ease in the big, giant, flamboyant parts. It's like writing a really hard term paper that's necessary to graduate. I have to just do it and try to keep myself from having a panic attack — you have no choice.
Where do you see yourself in 10 years? I will be a global brand in five to 10 years. I just got back from Dubai, and it was a great trip. I have staff that's heading to Hong Kong in a few weeks, and we'll be having lots of meetings there. We really feel like we're ready, now, to be global.
What would you wear to a job interview? No jewelry. Absolutely no jewelry! It is such a personal thing, and I give a snap judgment the second I see it, so you don't want to take chances. As for clothes, it's OK if it's fast fashion. All that matters is that you really need to keep it professional.
Why do you want this job? I really, ultimately love what I do. When you have a perfect piece that comes off the sewing machines, and you look at it and know it's done, that is the most rewarding thing, because often something you really believe in is a struggle, so you have to work through it. Sometimes, the prints I love the most are the ones I have the hardest time making something beautiful out of, so I think it's the sense of achieving one beautiful thing.
Who can we contact as your reference? My husband!
Coco Rocha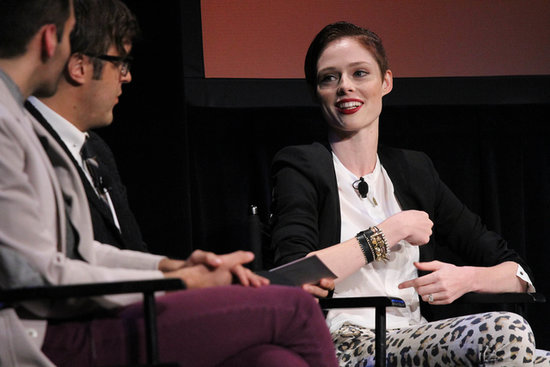 After being spotted by a modeling scout at an Irish dancing competition, the supermodel quickly emerged on the best runways, campaigns, and magazine covers. Thanks to her social media presence, she now speaks out about the issues and pressures facing young models.
What's your greatest strength? I work really hard. I give 110 percent at everything, even if it is modeling. That is what I really want to do, is just give you my all.
What's your greatest weakness? I'm not good at selling myself.
Where do you see yourself in 10 years? I don't know what I'm doing later today, let alone tomorrow. I like to live every day as exciting and energetic as I can. In the end, it's not like, "I must have 100 covers by this time." Material things aren't really my goals or what I expect from myself.
What would you wear to a job interview? Well, for models, you are the canvas. They are not looking for your style. Don't try to show the designer that you have style, because most of us don't. Especially a 14-year-old girl from the middle of Canada! So I always say just be that blank canvas, even if it's just some nice heels, some tight black jeans, and a white or black shirt. Just keep it plain.
Why do you want this job? That's a question that most models have to ask themselves every time, and for me, it's feeling like I may be able to change things for the better. My goal now is to be able to change, little by little, the modeling industry for the good. And being able to inspire people.
Who can we contact as your reference? That's hard because, as a model, you don't really get a mentor. It's not like another model is going to take you under her wing. Why would they? On the other hand, I've looked up to the likes of Iman and Cindy Crawford, and being able to use social media, I've been able to reach out to them, and they have been so helpful — just to understand their whole career and where they've come from.
Erika Bearman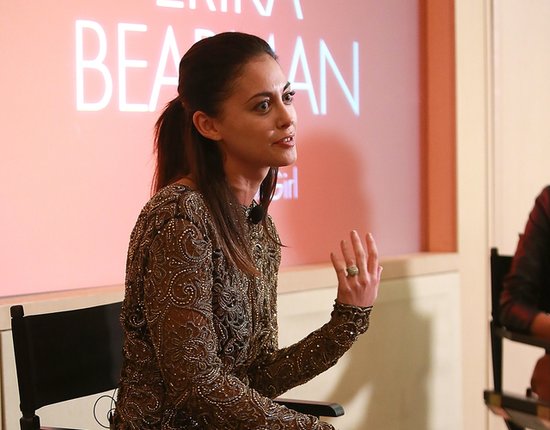 You may know her as @OscarPRGirl, but she's more than just a social media personality with 250,000 followers. Bearman is the senior vice president of global communications for one of the industry's biggest fashion houses, Oscar de la Renta.
What's your greatest strength? I know how to talk to people. I think that's really important in PR. I think I'm passionate. I think that when I put my mind to something I'm going to do it. I'm not going to just get it done, I'm going to try to blow people away.
What's your greatest weakness? When you ask people what their weakness is, they always give you a secret strength, like, "I'm a perfectionist" or "I'm too determined." I think I could always be a better listener. That's something that I work on. I think a lot of people in our industry, because there are so many good talkers, there are fewer good listeners.
Where do you see yourself in 10 years? Oh, I have no idea. I try not to plan. I'm not against planning. I think having dreams and a vision for the future is important, but I'm not going to map it out. The same way that you can't live in the past, you can't live in the future, either. I think if you live in the future you'll be anxious. I think you just have to focus on what's in front of you.
What would you wear to a job interview? I would not be wearing these ripped jeans! I think you really just have to wear what makes you feel comfortable. Obviously, you want to have a certain level of polish. But you have to wear something that makes you feel like yourself. You can't feel like you're in a costume. I think everyone knows what that feeling is . . . When you get dressed in the morning, if you got it right for yourself.
Why do you want this job? What I love about fashion is that it makes people happy. It's a bright spot. Life is hard and things are serious. Fashion doesn't solve anything. It doesn't cure anything. We are most definitely selling people things that they don't need. But, there's a want and a love, and people are passionate about it. That's something that motivates me very much. If anyone says anything about me, when I'm gone, about what I've done on the Internet, I hope it's that she made it fun and she made it seem like a good time.
Who can we contact as your reference? Obviously, Oscar. I mean his talent is his talent and what he's become legendary for, but what inspires me the most about Oscar is the way that he approaches everything. He just enjoys every minute. It doesn't matter who he's talking to or where he is. He loves it. And he feels lucky. And I think that is just invaluable.
Eddie Borgo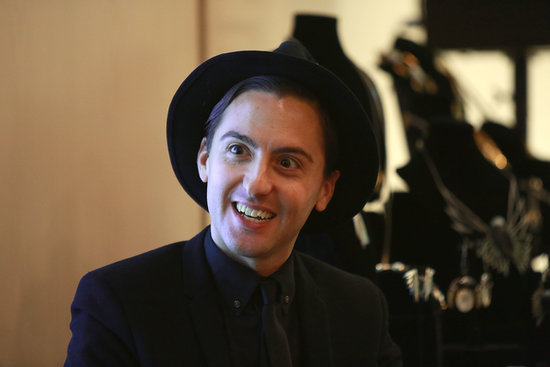 The jewelry designer, who was runner-up in the 2010 CFDA/Vogue Fashion Fund, has found success catering to the cool, urban set with geometrically complex creations featuring pyramid, cone, and spiked embellishments.
What's your greatest strength? Oh my gosh, that's always the most impossible question to answer! I have the ability to constantly get inspired and continually be creative. I love working with people collaboratively, even other creative people, which I think is a real gift. It's sometimes that the most creative people are the most difficult people. But I love getting into other people's heads and working with them.
What's your greatest weakness? To be totally honest, it's management. Nobody prepares you when you start a company that you're going to have to manage people and become a boss.
Where do you see yourself in 10 years? I see us turning into a full-fledged accessories company. I don't think it's going to stop at jewelry. Our core competency as a brand is metal, but we do metal really well. We understand construction, engineering systems, and all of the things that lead up to building jewelry, and I think that our hardware could very easily lead up to small leather goods, belts, handbags, and so forth. So I could see us, in the future, doing more accessories.
What would you wear to a job interview? I'm very old-school — I grew up in the South. You need to put on a professional outfit and be presentable, but you should take the focus off of your appearance. That's what I believe. And obviously, I have a very romantic relationship with jewelry. I think that jewelry is so personal . . . I don't think that it should be overloaded. If there's a piece that's kind of telesmatic to you, and special, and has good energy, and is a keepsake for you, then have it on. Carry it with you during that time.
Why do you want this job? There's certainly a heritage aspect to what we do, that's specific to the history of New York City, which I think really drives me. And then all of the other things, being able to travel around the world . . . You never think you'd be able to do things like that.
Who can we contact as your reference? My mother and father. They were both entrepreneurs in their own right. I've watched them build their businesses, and watch my dad start off in the mail room at Xerox 30 years ago and now he's the VP of marketing, and all the trials and tribulations that go through moving up a ladder. I'd also say my mentor from Vogue Fashion Fund, Maureen Chiquet, who's the global CEO at Chanel. It's hard to articulate the amount of access she's given us into things that you would think would not be accessible within the world of Chanel.
Kelly Wearstler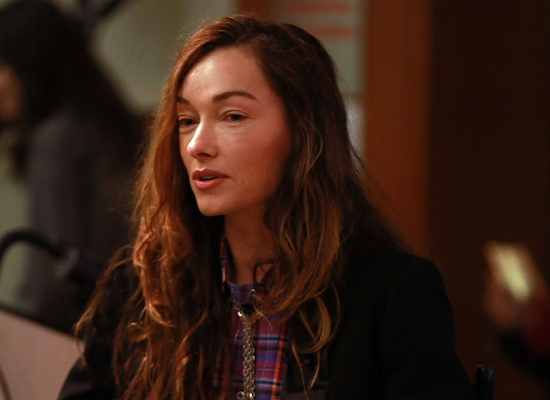 The interior designer's raw, boundary-pushing aesthetic that became coveted in homes and hotels has grown into a global lifestyle brand. In 2011, the designer debuted her first collection of everything from furniture and art pieces to jewelry and clothes.
What's your greatest strength? Multitasking, which probably came from my years of waiting tables. I am the ultimate multitasker. I can do so many different things at once, like I can be in a meeting and be getting my nails done in the office. I have to!
What's your greatest weakness? Saying no. I'm a people-pleaser, so I like to say yes. And interior design is a service business, so, of course I always say yes.
Where do you see yourself in 10 years? Continuing to learn and to elevate my craft, and challenge myself and quench my curiosity. Because if you're not curious, and you're not falling in love . . . That's what keeps everyone going.
What would you wear to a job interview? You want to look crisp, but it's, do I want to dress up? Or do I want to be me? I see girls who come to the office and they wear a suit for an interview, and then you never see them in a suit again, even when we go to a big meeting, they're not in a suit. So just be yourself and be relaxed.
Why do you want this job? The reason I'm designing is because, every day, I fall in love with new things. And falling in love with new things is just what makes the world go 'round. When you fall in love with a person or you fall in love with a thing, that amazing feeling is just the best.  
Who can we contact as your reference? My kids. They're such amazing mentors, and I never thought I was going to be the person who has kids and be a hockey mom. They refocus you on what's important. I love what I do, and it makes me happy and makes me a better mom, and I get to teach them things.