H&M Secrets Revealed
H&M's Best-Kept Shopping Secrets, From a Former Employee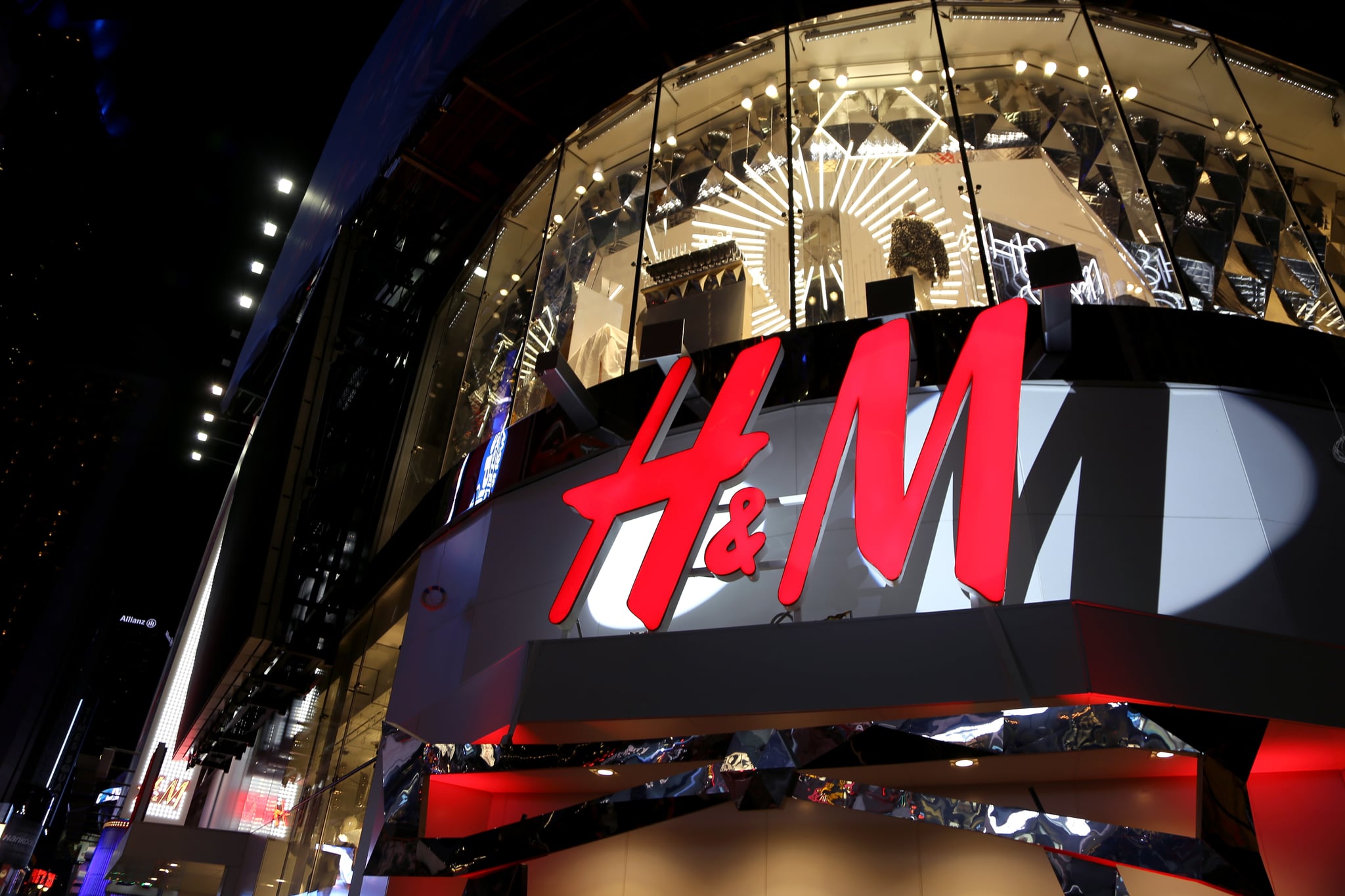 H&M is a beast of a store, and more often than not, it's too overwhelming to even fathom covering all your bases. Seriously, every nook and cranny has some type of product merchandised into it. But with the right strategy, you could come out of H&M looking and feeling like a true fashion girl having checked off every single item on your list.
I worked at H&M for four years, and I kid you not, almost every outfit I own was plucked from the shelves there (all the way down to my underwear and hair ties). So you can trust me when I say I know my way around the merchandise. Here's what you should know, too:
1. You Can Get a Discount Every Time You Shop and Save the Planet While You're At It
H&M is collecting old and used garments as an indefinite initiative to close the gap on waste. Bring up to two bags (four to five items) of unwanted textiles — think clothes, placemats, pillow cases — and receive up to two coupons for 15 percent off your next purchase. These textiles are then broken down into fibers and given a new life in the form of H&M's Conscious collection. The surplus is donated to the H&M Foundation and split between social and recycling projects.
2. Sizing Is Weird, Your Body Is Not!
Everything at H&M runs small. When suggesting size options, I would tell customers to choose the two sizes above their normal to try on. Just remember it's not you, it's the inseam! I am normally a size 8, but at H&M, I always wear a size 10 or 12.
3. Shop by Concept
Sometimes with all that merch it's hard to tell where you're going or what you're doing. All of a sudden, furry cropped sweaters, one business-casual blazer, and a leather mini skirt are spilling out of your arms, when all you wanted was a nice pair of cropped denim pants.
H&M is broken down into distinct concepts. These are the ones to note:
Everyday: For the everyday woman, these pieces are positioned front and center upon entering the store. The everyday woman is strong, independent, and always on trend. Here you will find the items fast-fashion retailers are known for. Tag: an off-white, eggshell H&M.
Trend: For the trendier fashion gal who likes to take risks. Often within or very near the everyday section. These items are at a higher price point but definitely feel more one-of-a-kind. Fewer trend pieces come in regularly, so when you want it, you should grab it. Tag: cream (select stores only).
By Night: Whether she's elegant or fun, she's ready for a night out. Sectioned within or next to the trend section, these pieces range from fancy jumpsuits to shimmering mini skirts. Tag: gold or black sheer H&M (select stores only).
Modern Classic: For the classic boss-lady. Your go-to for classic interview attire, modern classic adds fun pieces for an updated work wardrobe. This section also includes the premium collection. These items are made of premium cotton and silk and have an overall higher quality. Tag: silver H&M.
Divided: For the young, fun, and carefree. Divided is often considered a sort of "juniors" line, only because their sizes run even smaller than everyday pieces. Divided is full of bright colors, crazy patterns, and trendy pieces. These items fall in a lower price point but are not made as well. Tag: black, labeled Divided.
Divided Grey: A one-off of Divided, this girl is edgy and cool. Think ripped pants, lots of leather, and band tees. Found within the Divided section. Tag: gray, labeled Divided (select stores only).
L.O.G.G: Standing for Level of Graded Goods, LOGG covers the laid-back, comfort-seeking babe. These items are soft and easy, often associated with the beach or outdoors activities. Tag: fabric tag, labeled LOGG.
4. Online Shopping Is All About the Filters
You can find a volume of funky, elevated, and on-trend items by filtering your search to "Trend." These items are often on sale and not always featured in store. Another thing to mention about new items found online: they are found in store two to three weeks after being featured on the website. If it's a more one-of-a-kind piece, maybe even longer or not at all.
5. Arrive at 9, Leave Before Noon
This is when the store is the cleanest. Staff has finished cleaning any leftover messes from the night before and all go-backs should be in their rightful places. Racks are clean and shoppable. The stock team is also replenishing low products and placing new items. You will always have the most updated and shoppable floor in the a.m. There is never a line for the fitting room. With less of a mess to clean and keep control of, the staff has more time to assist you and your needs!
6. Stock Up on Basics
H&M is like the Mecca of basics. But because of this, the good stuff sells out fast. Shop basics a month ahead of the new season. Need a turtleneck for Fall? Start checking around August. Want a sheer and lightweight Spring sweater? Begin shopping in February. New and fresh basic pieces are often made better, but the store receives less and doesn't always replenish. (I lost my favorite black turtleneck and the store has never seen it again. RIP.)
7. Know the Sales
Markdowns happen every few weeks, which usually include a few trend-section pieces and items not selling down as fast. Big sale pushes happen at the end of every season, so much like basics, shop a few weeks ahead of the seasonal turnover. Items that have been around the longest, usually toward the back of each concept's section, are more likely to be marked down first. Markdowns happen almost weekly during the time of the sale, so continue to check back. Ask sales advisers where older season items are — you are more likely to find one-off sale items in these sections. Trend and premium pieces are almost always marked as 50 percent off. (Bring in your recycled clothes for the additional discount and receive a whopping total of 65 percent off.)
Last Minute Quickies to Note:
Backstock: Everything is on the floor, with the exception of maybe a few chunky boots that don't fit on the shoe shelf. If it's not there, check online or the next closest H&M. The stockroom will not have the beaded trend tunic you've been eyeing for the past month. I promise.
Cross-Concept Shopping: There are often different versions of every item, it's just residing in a different concept. If a specific bomber jacket doesn't come in your size, I can guarantee there is another version of it somewhere in the store. Always sift through Divided for trendy pieces the everyday section doesn't seem to have.
Shoes: Everyday shoes are the most comfortable and last a decent amount of time (usually always falling at the $35 price point).
Accessories: The amount of accessories that comes through each H&M could fill its own three-story pop-up shop. If you are a big accessory person, take your time in this section. It's easy to miss the perfect pair of earrings, but they're there. I promise you. This section can become the most cluttered, so check past the first few items on every rack.