When Gigi Hadid hit the red carpet [1] at the annual Vanity Fair Oscar afterparty on Sunday, it was hard not to take notice. All eyes were not on her swirly black Atelier Versace gown but on the parts the dress left uncovered. The burgeoning runway model showed a lot of leg along with a lesser-seen body part . . . her hip bones.
This isn't the first time we've seen the 19-year-old show serious skin [2]. And while a thigh-high slit isn't groundbreaking, having it coincide with a series of well-placed cutouts is definitely uncharted territory for most red carpet regulars. Sure, the stars who dare to wear this revealing look don't have to worry about any VPLs (visible panty lines), but going sans underwear — and showing it — is a pretty bold fashion statement.
See how other stars have navigated their VHBs (that's visible hip bones), and then tell us if you support the growing trend.
Heidi Klum at the Elton John Oscar Party
The model's slinky metallic dress left virtually nothing to the imagination and, with the help of sheer paneling, made a case for going commando.
Rita Ora at the Vanity Fair Oscar Party
Sexy dressing isn't unexpected from the singer, but at first glance, this Donna Karan dress looked reasonably tame from the front. Not until she showed the completely sheer backside – and a whole lot of booty – did it become clear she was nearly naked on the afterparty's red carpet.
Kendall Jenner at the MuchMusic Video Awards
Her bejeweled floor-length Fausto Puglisi gown, albeit ornate, wasn't what got this look attention on the June 2014 red carpet. What had people talking were those symmetrical slits that creeped up her thighs into uncharted territory.
Gwyneth Paltrow at the Iron Man 3 Premiere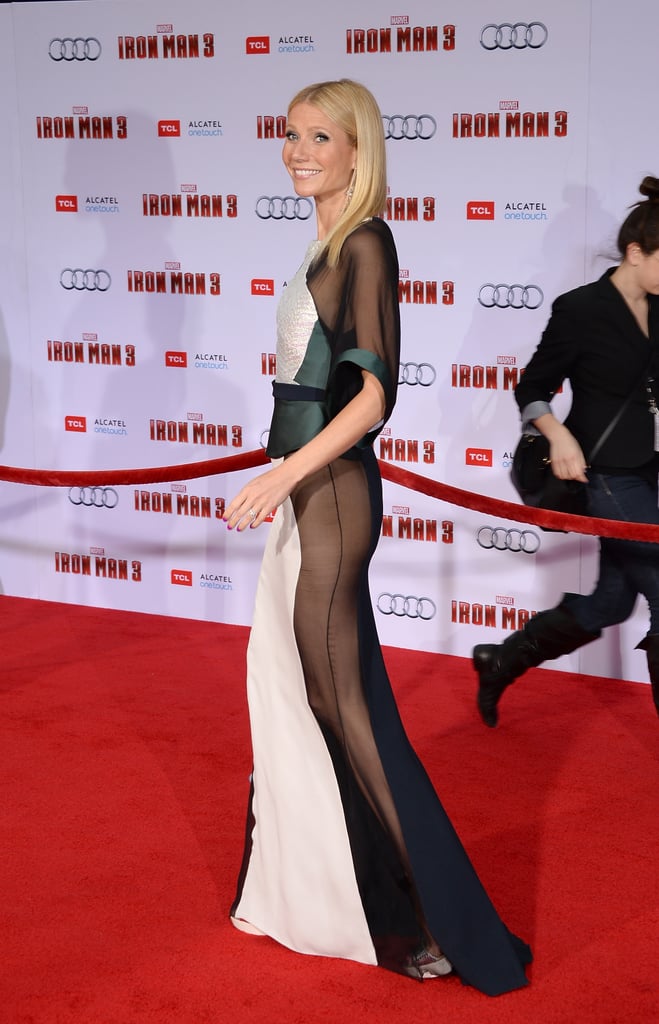 Gwyneth Paltrow [3] turned heads the minute she turned to the side at the April 2013 premiere of Iron Man 3 in an Antonio Berardi gown. This kind of sheer side paneling that revealed not just her hip but most of her backside was, at the time, a very rare move for the Hollywood elite.
Zoe Saldana at the LACMA Film Gala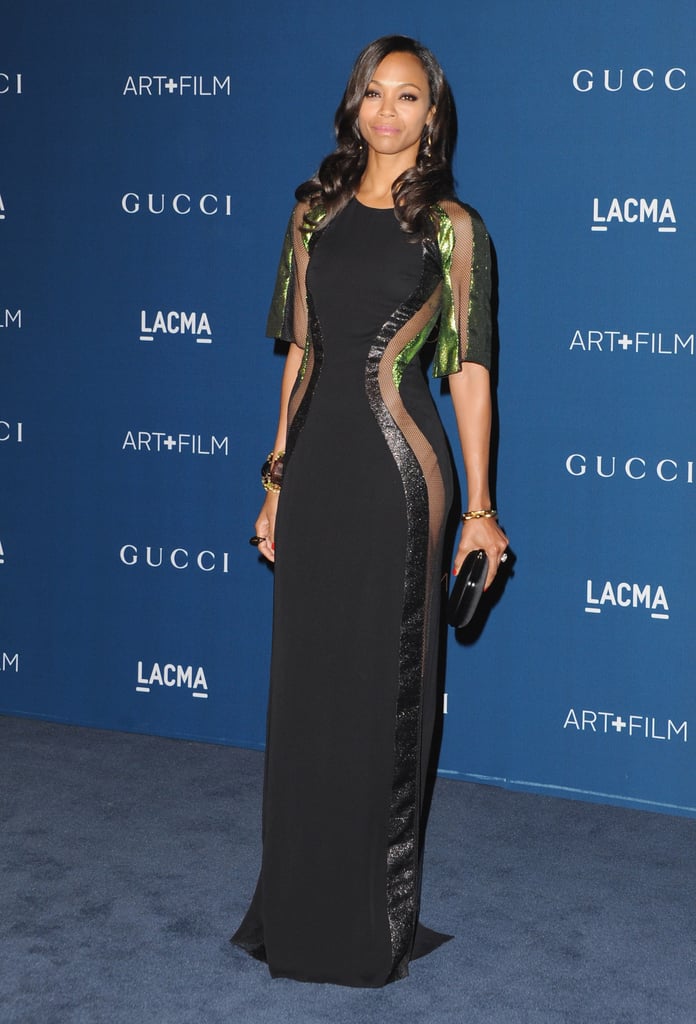 A few months later, Zoe Saldana [4] got the memo and showed off her toned silhouette in a daring custom Gucci gown with green and black velvet trim — not to mention sheer mesh paneling down the entire length of the dress.
Anja Rubik at the Met's Costume Institute Gala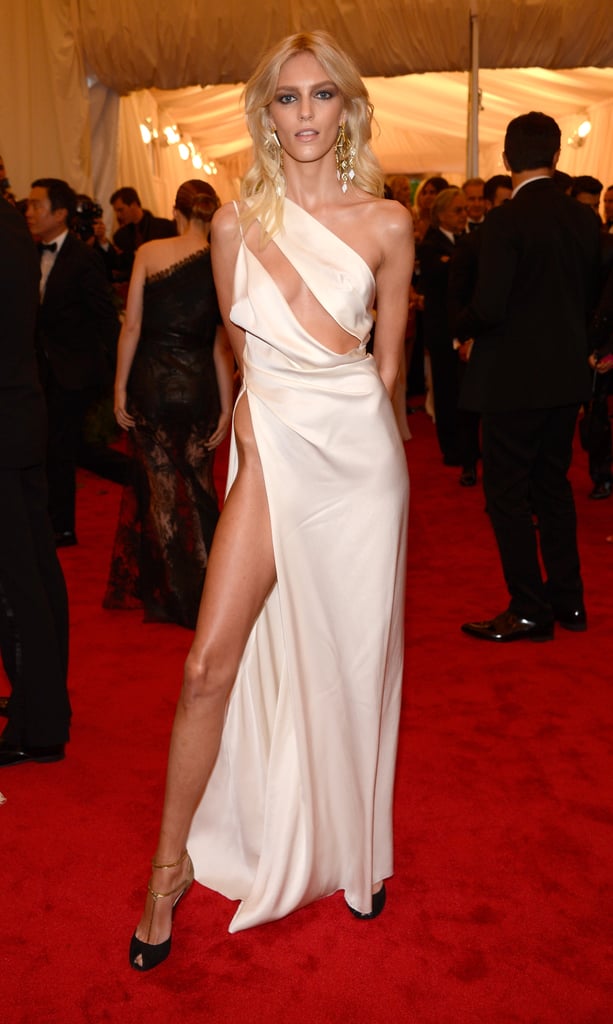 While the A-list set might have been showing their hips beneath a layer of sheer fabric, the Polish model let it all hang out in a satin Anthony Vaccarello dress — which also happened to be one of the most daring displays of hipdom — at the Metropolitan Museum of Art's annual Costume Institute Gala.
Jaimie Alexander at the Thor Premiere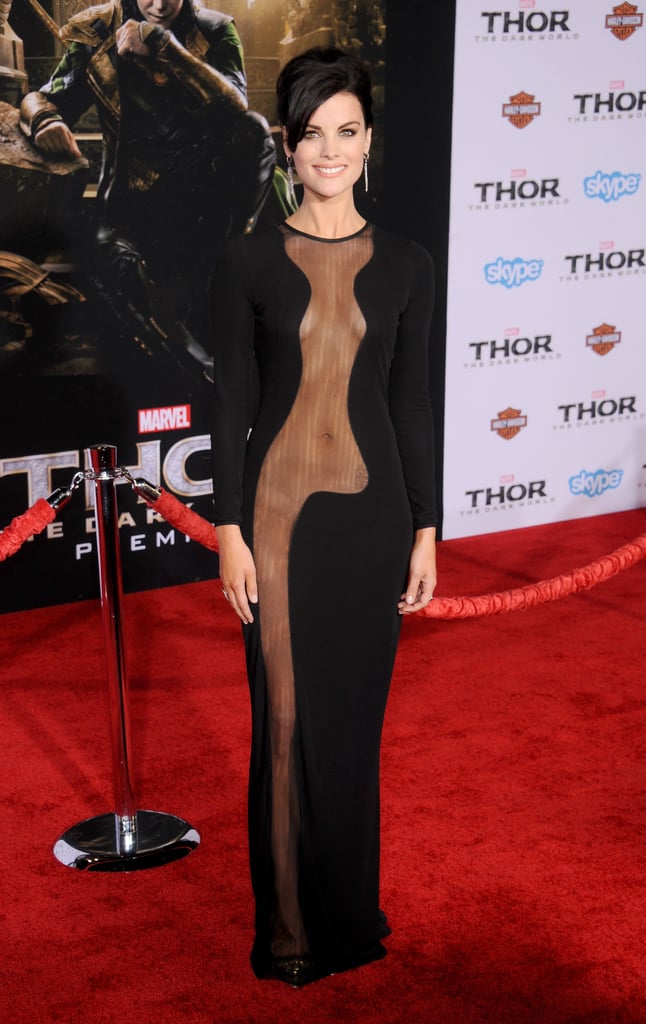 On rare occasions, a visible hip bone isn't even the most scandalous part of a red carpet look, as Jaimie Alexander proved in a slinky black Azzaro dress whose sexy, meandering panels [5] left very little to the imagination . . . and very little room for undergarments.
Paris Hilton at a Pre-Grammys Party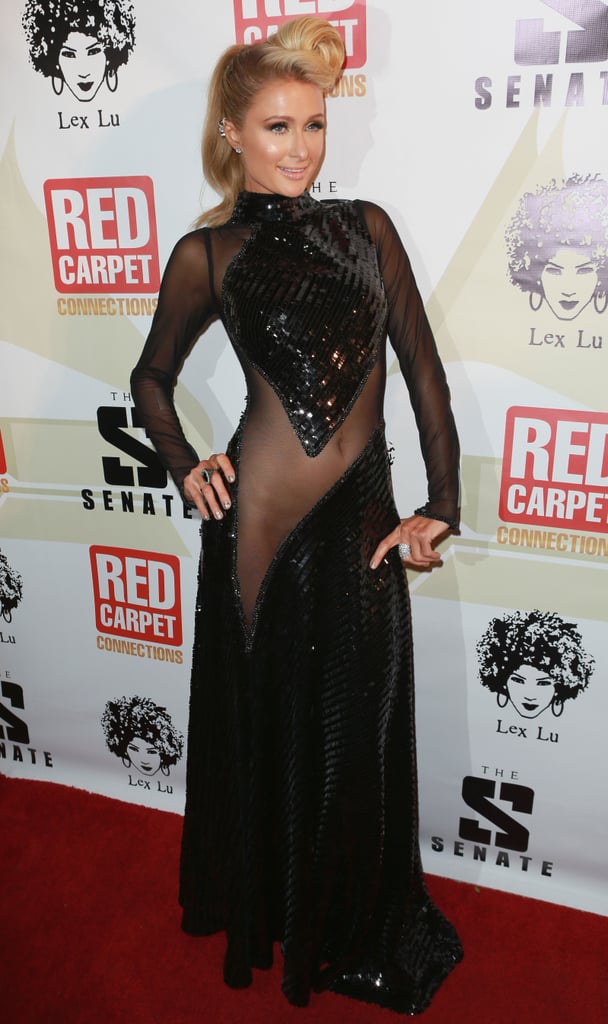 A little navel flashing isn't exactly shocking when it comes to the Grammys dress code, but when the trend reached Paris Hilton [6] earlier this year, we knew it was only a matter of time before every red carpet had its share of hips on display.
Do You Like a Visible Hip Bone on the Red Carpet?
These hips don't lie, so please be honest . . .