Source: POPSUGAR Photography / Lauren Sofair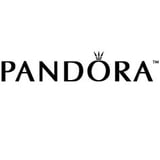 Personal style is all in the details, so we partnered with PANDORA Jewelry for this post because there's no better way to express your unique style than by accessorizing any look with beautiful ring stacks and sparkling earring studs.
Accessories can perfectly portray your aesthetic, add interest and dimension to your outfit, and completely change the vibe of your look to fit the occasion you're heading to. Consider them the cherry on top of your ensembles. While it's easy to throw on a pair of sunglasses or a bag, sometimes the real challenge is thinking about the smaller details. Your rings and earrings may seem like a tiny addition in relation to the rest of your outfit, but they can make a big impact in adding a unique, unexpected, and personal touch. Even better? When your rings and earrings not only complement your clothes but each other. Ahead, find four ring and earring pairings that are perfect for any setting, from the office to a romantic date.