How to Buy a Wedding Dress on Black Friday
What You Need to Know About Wedding Dress Shopping on Black Friday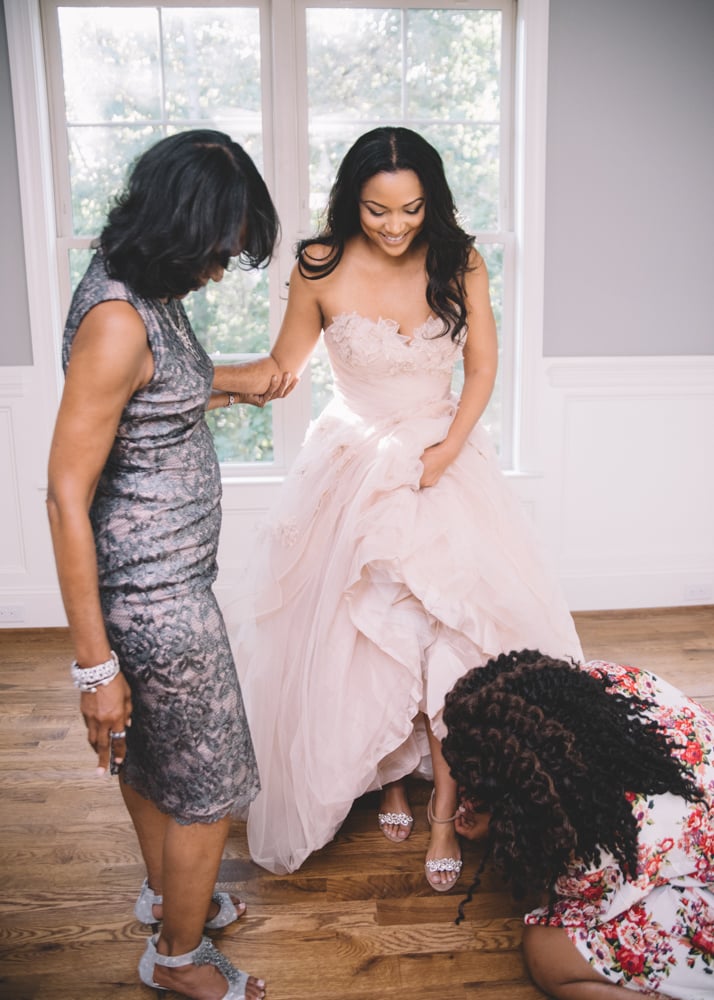 Black Friday isn't just for tackling your holiday shopping list, it's the perfect opportunity for brides to find stellar deals on wedding goodies and even wedding dresses! November and December are already the best months to buy a wedding dress, as boutiques and retailers need to open up inventory for the next season's collections. Combine these discounts with Black Friday deals, and there will be nothing standing in the way of you and your dream dress (at least not the price tag!). Wedding dress shopping can be no easy fete, let alone on a busy shopping day like Black Friday. But have no fear, top bridal experts are here to share their expert advice on snagging an affordable dress on Black Friday!
Do Your Research
Rebecca Lau Marsh of White Runway says, "Doing your research and getting prepped before Black Friday is key! Visit a few boutiques, and try on as many dresses as possible. You might have an idea of what you want, but you'll most likely change your mind after trying on gowns. This way, you'll know exactly what you're after on Black Friday, or at least you've narrowed down your options."
Knowing what you want is important. Karen Luo of Azazie recommends "subscribing to newsletters, following brands on social media and/or calling local boutiques and stores" in advance to find out all of the details on exclusive pieces and new styles!
Have a Plan
When it comes to the actual day of shopping, Marsh says to "Plan a schedule of which bridal salons you would like to visit. Limit the day to visiting two to three boutiques, otherwise you will confuse yourself with too many options. Make sure you fit lunch into your schedule, or even better, pack drinks and snack with you."
What to Bring With You
When finding your wedding dress on a busy day like Black Friday, it's important to be prepared! Luo says to "Know your measurements!" This will move along the trying-on process.
Marsh suggests bringing your wedding shoes or a pair of heels that are of similar height to what you will most likely wear. Most important, Marsh says to "bring a pair of Spanx and a couple bra options." Wearing the right undergarments will make all the difference to your shopping experience.
Consider Buying Online
If you are an avid online shopper and would prefer to skip the crowds on Black Friday, there are plenty of amazing dresses with stellar Cyber Monday deals. While you may not be trying on dresses at the store, our bridal experts suggest similar tips! It's important to know your measurements, do your research, and have a general idea of what you want. Marsh also encourages brides to be "aware of the boutique's return policy before purchasing and to set an alarm and make your purchase first thing in the morning to avoid missing out."
Good luck and happy shopping!