How Did Alexander McQueen Die?
The New Alexander McQueen Documentary Resurfaces the Details of His Tragic Death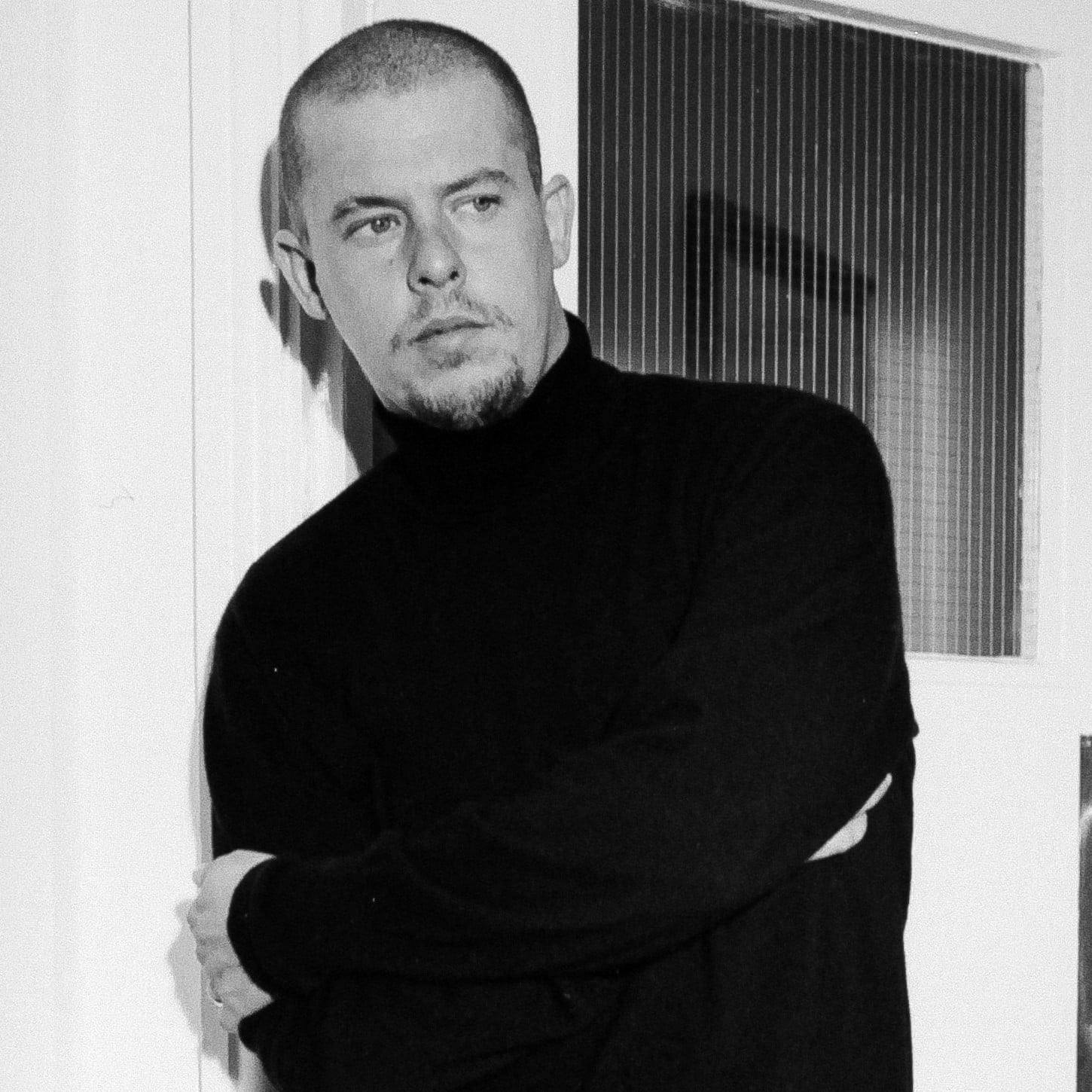 Image Source: Bleecker Street / Ann Ray
Warning: some graphic details about Alexander McQueen's death are described below.
In 2018, Alexander McQueen remains one of the most brilliant fashion designers to have ever lived. That's why it comes as no surprise that his story is being revisited, once again, in a new documentary. The film, simply titled McQueen, chronicles the designer's expansive career, from his early days as a tailor's assistant to his lasting legacy on the world of fashion. But with the triumphant peaks of his life comes the deep valleys of sadness, loneliness, and depression. The most emotionally charged part of the film chronicles McQueen's tragic death by suicide in 2010. It's a moment that's framed by his final collection, as well as unimaginable personal and private grief.
The end of McQueen's long journey seems to have begun with his final collection, which premiered on Oct. 6, 2009, as part of Paris Fashion Week. McQueen titled the show Plato's Atlantis. According to the press notes for McQueen, the designer considered it his masterpiece and told his associates it would be his last. In the film, Sebastian Pons, a designer who worked closely with McQueen, recalls how McQueen was contemplating suicide at the time. In fact, he wanted to plan a suicide on the runway, as the conclusion of his final show. Thankfully, he didn't follow through.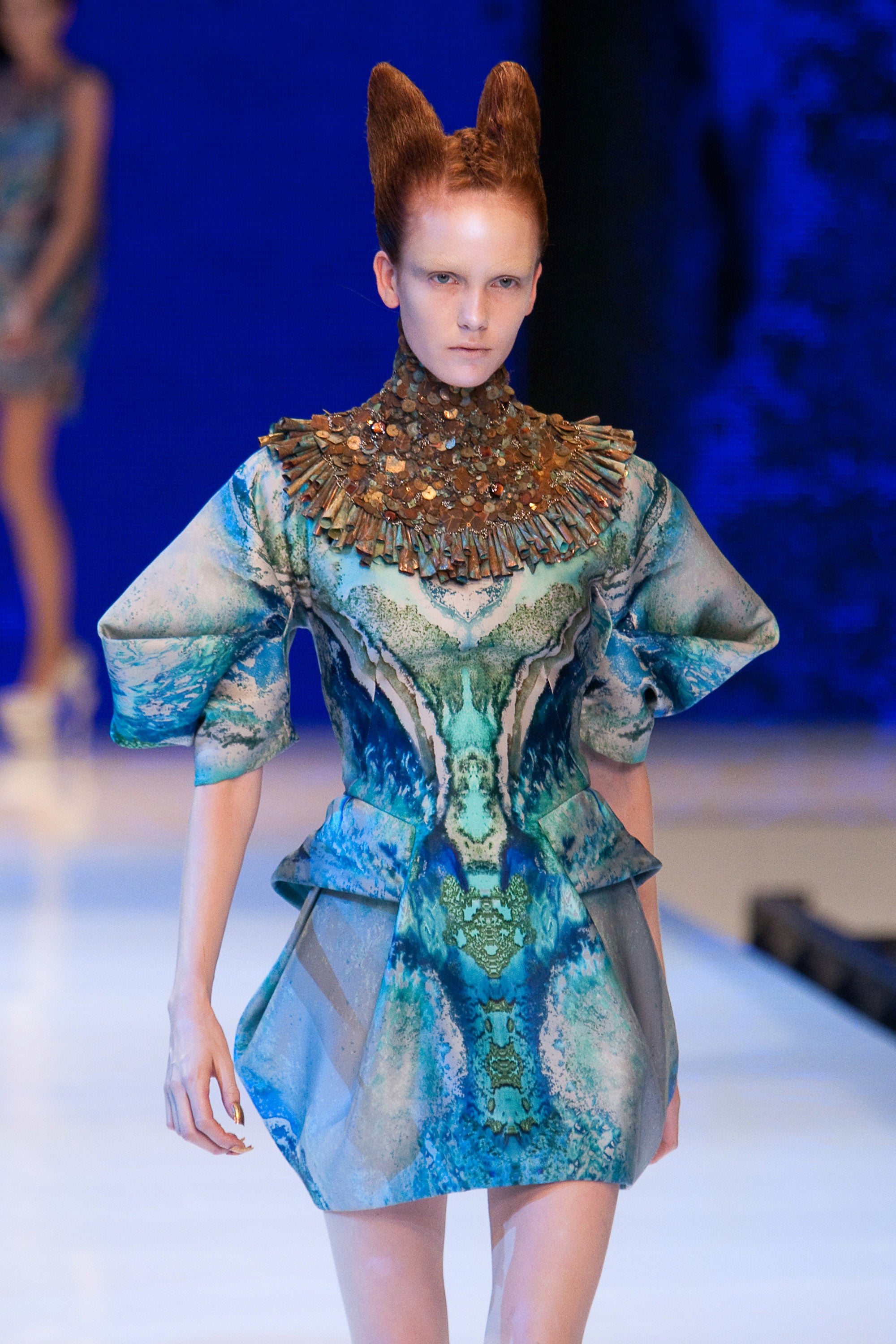 Image Source: Getty / Victor Boyko
McQueen chronicles the designer's struggles with drug and alcohol abuse, which contributed to his own spiral into depression and isolation. The final straw, it seems, was the passing of his mother Joyce on Feb. 2, 2010. There are records of haunting tweets that McQueen published in the week leading up to his death. He wrote, "Sunday evening been a f*cking awful week but my friends have been great but now i some how pull myself together."
On Feb. 11, the day before his mother's funeral, McQueen hanged himself by a belt in his wardrobe. He left a suicide note; according to Newsweek, he wrote on the back cover of Wolfe von Lenkiewicz's The Descent of Man: "Please look after my dogs. Sorry, I love you, Lee. PS Bury me at the church." In April 2010, a Westminster coroner by the name of Dr. Paul Knapman reported on the autopsy results. The toxicology report returned noting a "substantial" amount of cocaine, as well as sleeping pills and tranquilizers.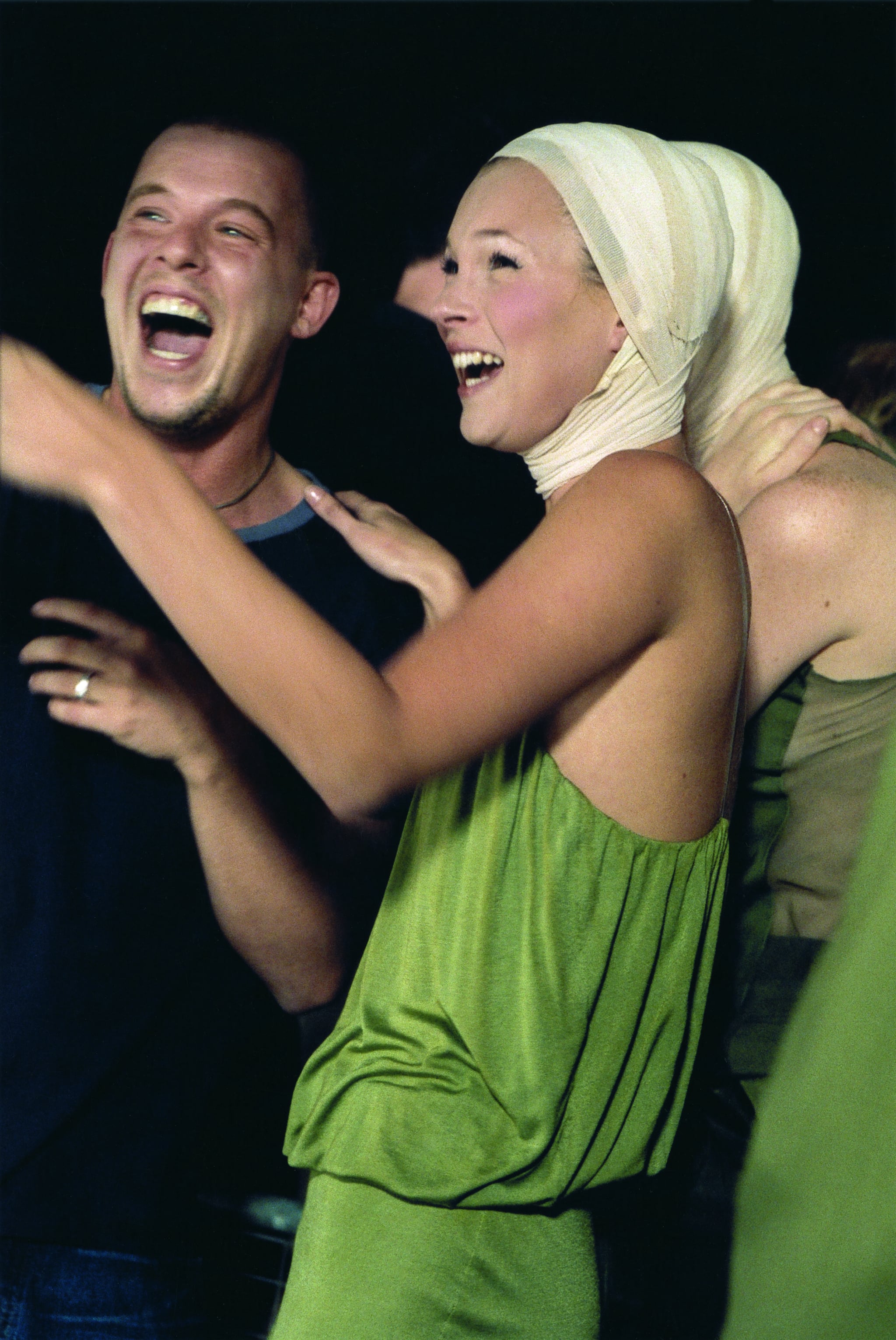 Image Source: Bleecker Street / Ann Ray
In the wake of the unthinkable, McQueen's family released a statement: "Lee was a public figure and a creative genius, who possessed a generous loving, caring nature. Those who were privileged to have known Lee will cherish their memories of him for all their lives. Lee was also a much-loved brother and son and we miss him terribly. We will continue to make every effort to keep his memory alive."
Even in 2018, McQueen's death is more prevalent than ever, and not just because of the McQueen documentary. Just this month, prolific designer Kate Spade died by suicide at age 55, once again solidifying a sobering fact that became apparent in the wake of McQueen's death: being at the peak of success is incredibly stressful, lonely, and isolating. It's devastating to lose such incredible genius at such a young age, and McQueen will no doubt ignite a new wave of admiration and awe for Alexander McQueen.
If you or a loved one are in need of any help, the National Suicide Prevention organization has several resources and a 24/7 lifeline at 1-800-273-8255.