Source: POPSUGAR Photography / Ashley Batz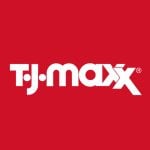 Want to look fashionable and unique at work? We partnered with T.J.Maxx to put together four looks that are office-appropriate and stylish.
Challenging yourself to put on something other than your usual office uniform of jeans and a cute top isn't easy. Getting out the door on time is tricky enough without reassessing your wardrobe choices.
But it doesn't have to be complicated or time-consuming. Whether you work in a professional setting with suits galore or someplace super casual where everyone's sporting flannel, we put together four easy-to-follow outfits that have just a hint of edge to them. This way, you can dress as you normally would, but with that bit of flair you're looking for.