How to Shop Denim Trends
Skip the Skinny: 8 OTHER Denim Trends to Try
Lucky magazine is one of our favorite sources for great shopping tips. We're thrilled to share this fabulous story from our friends at Lucky!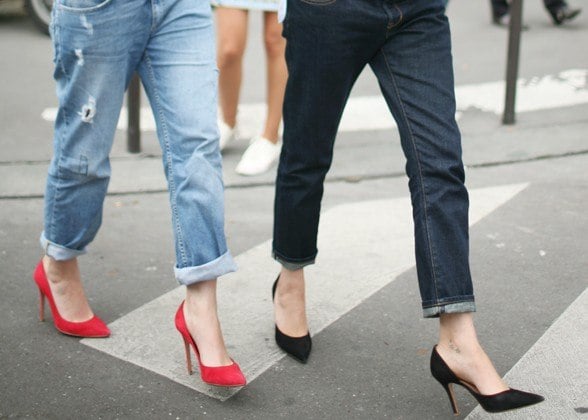 Since we're about 99.99 percent certain that you already own a denim jacket, chambray shirt, and skinny jeans in at least three different washes, we won't bother talking about the classic denim pieces you need in your life. You're more than familiar with those — heck, you live in those. In fact, you wear those so often that it's starting to get a little boring. You're ready to switch things up.
That's where the eight new, up-and-coming denim trends in this story come in. You'll find each one provides all the comfort and ease of the standard Canadian tuxedo, but feels a little more exciting, less expected: you won't walk down the street and spot seven girls wearing nearly the exact same outfit. What's more, because we know how tempting it is to revert right back to a favorite pair of dark-rinse stovepipes, we're making each look super easy to try: along with plenty of helpful examples for you to copy — taken both from street style photography and some of the Lucky Community's best dressed ladies — we've included outfitting advice for each piece and similar styles you can order online. No excuses, guys!
Click over to Lucky to step up your denim game.
For all the fashion and style from Lucky, check out even more of the magazine's best stories.