How to Wear a Men's Coat
The Next Time He Gives You His Winter Jacket, Keep It
Lucky magazine is one of our favorite sources for great shopping tips. We're thrilled to share this fabulous story from our friends at Lucky!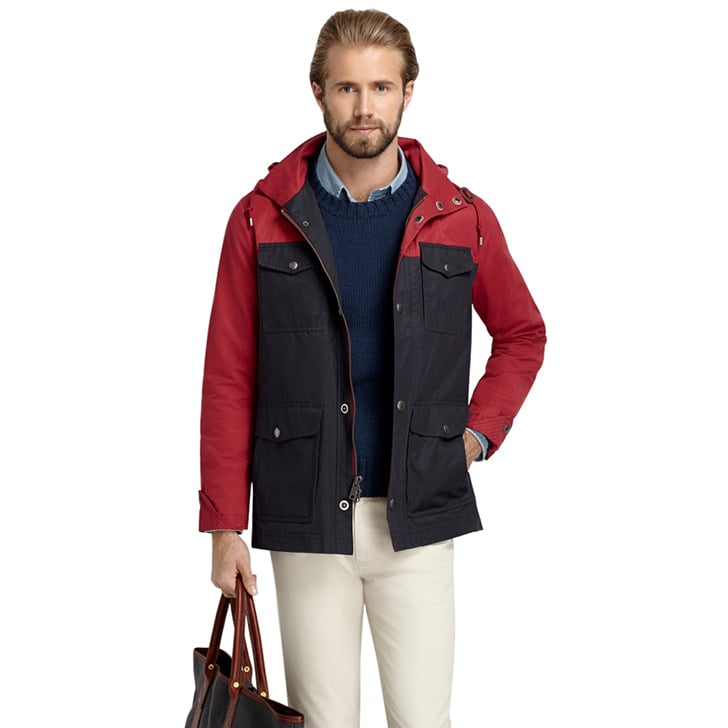 Finding the perfect Winter coat can be tricky — and as we learned during New York Fashion Week, the right outerwear can instantly set you apart from the rest of the style pack when temperatures are in the teens. That might explain why more and more women are looking for their parkas and peacoats in unexpected territory — the men's department!
"I got a Banana Republic men's neoprene coat this season," explains Lucky executive fashion director Alexis Bryan Morgan, one of several Lucky editors who have jumped onto the borrowed-from-the-boys bandwagon. "I honestly would have never thought to get it but Carlyne Cerf [de Dudzeele, Lucky's fashion editor at large] found it on an appointment, and when I tried it on, she told me I had to buy it. It's my new favorite coat! I wore it a couple of times during Fashion Week." But what, I wondered, made this particular piece of outerwear better than one meant for a woman? According to Alexis, it's all about the fit. "The boxy shape feels much cooler than a women's cut, and the looser fit makes it just so much more comfortable than any other coat I have. Also, it has a striped menswear lining that no one can see — but I really appreciate it!"
Shopping the boy's department has another distinct advantage, too — when those insanely coveted designer/high street brand collaborations hit stores, it's always the womenswear and accessories that get ransacked first. After all, such collabs are marketed directly towards fashion-conscious female shoppers! Often, however, these team-up collections include menswear, too — and really good menswear, for that matter. Both the 3.1 Phillip Lim for Target and Isabel Marant for H&M capsules offered clothes for dudes — and unsurprisingly, it was those pieces that stuck around on the racks slightly longer than the ladies' offerings once both collabs launched.
"I bought an Isabel Marant for H&M men's coat in a small, and I love it!" says Noelle Sciacca, Lucky's associate fashion market editor. "Most menswear-inspired women's coats are very tailored and streamlined, but I wanted something that would fit well over my layers of Winter thermals and chunky knits. The men's coat leaves plenty of room in the shoulders and arms and has a modern, sculptural shape." There you have it, then — why buy a menswear-inspired piece of womenswear when you can go straight for the real deal?
Click over to Lucky to see and shop the full story!
For all the fashion and style from Lucky, check out even more of the magazine's best stories.