Joe Namath's Fur Coat at Super Bowl 2014
Shop These Faux Fur Coats If You're Not Ready to Go Full Namath
As POPSUGAR editors, we independently select and write about stuff we love and think you'll like too. POPSUGAR has affiliate and advertising partnerships so we get revenue from sharing this content and from your purchase.
For all the oohs and aahs over Bruno Mars's custom Saint Laurent tuxedo, the Super Bowl's biggest style story was easily the massive fur Joe Namath wore to administer the coin toss — and that's because it was probably the most polarizing thing the game's watchers saw all night.
While the Seattle Seahawks played an undeniably strong game, no one could agree on what to think about Broadway Joe's coat. Social media streams immediately lit up with commentary when he appeared bundled up on screen, with everything from incredulity to praise. One publication dared to ask whether Namath, Macklemore, or the Ikea Monkey wore the look best. There's even a parody Twitter account called @JoeNamathCoat.
But all things considered, we can't help but respect Joe for going back to his style roots. As a younger man, the quarterback was known to wear full-length minks and other plush fur coats on the sidelines during chillier games.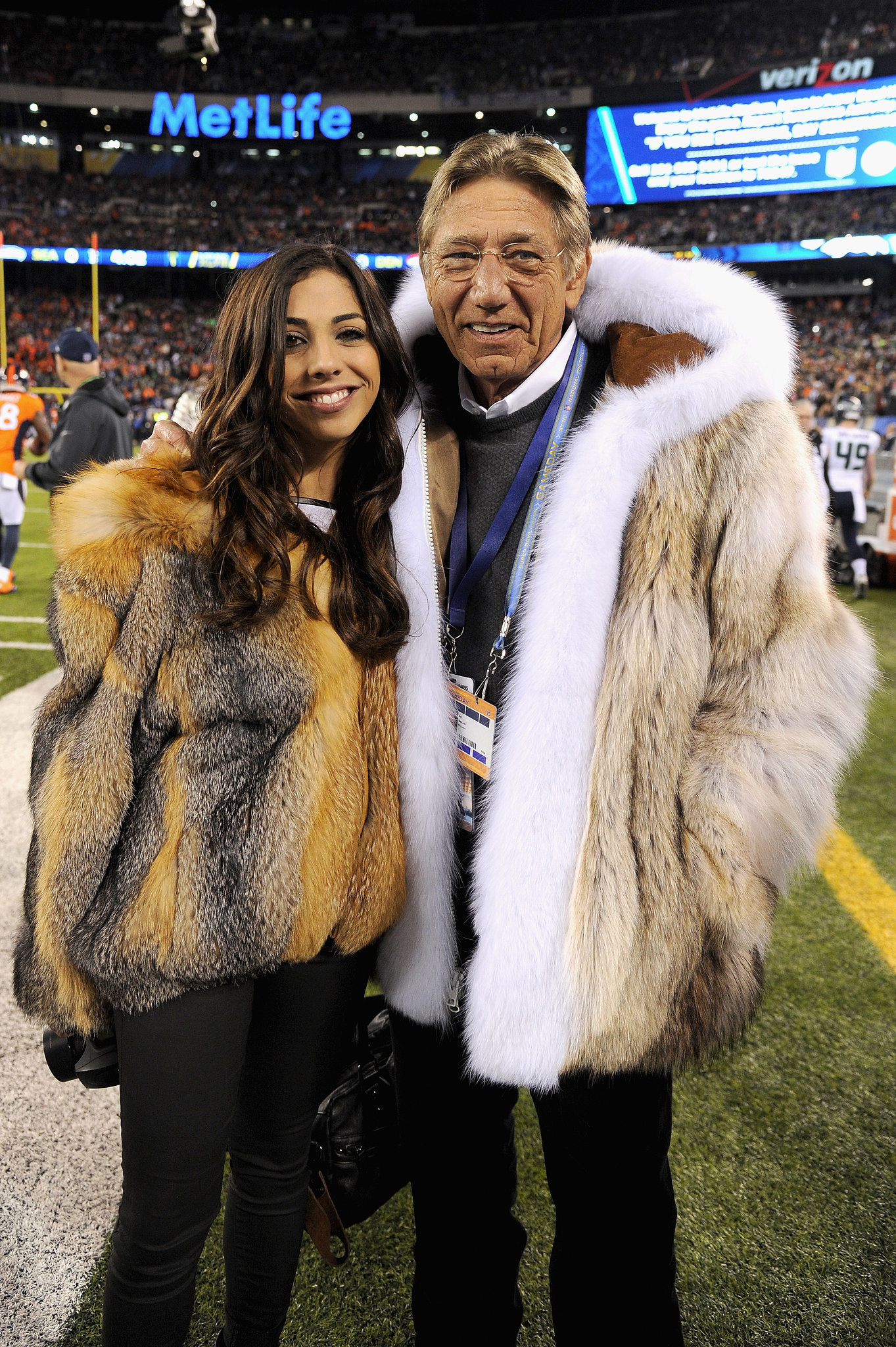 Joe's modern-day throwback has already served as style inspiration. His daughter Jessica wore a similarly large fur to the game with her dad last night. Are we sensing a comeback?
If you're not ready to splurge on a serious fur just yet, check out a few faux fur options below.
— Additional reporting by Leah Melby