Juicy Couture Green Juice Now Champagne Later Tank Top
Can This Be the Fashion Flock's Official Tank?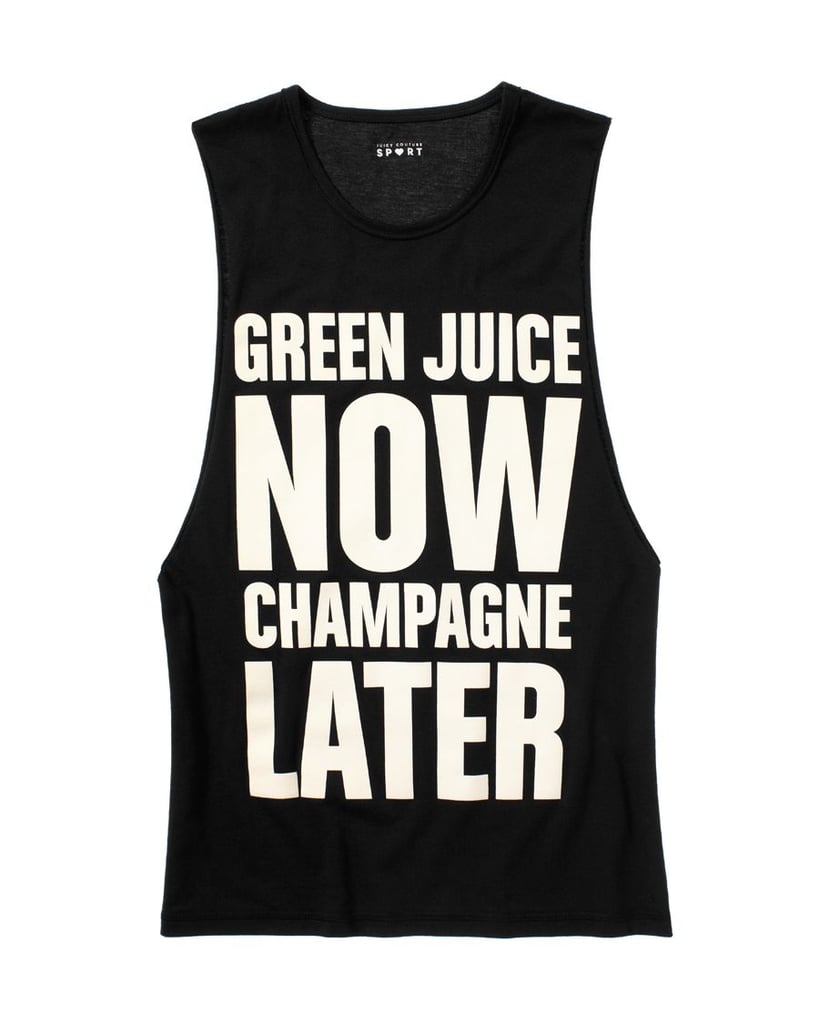 The piece: Juicy Couture Green Juice Tank
The price: $38
Why we want it: Because, naturally, we're always more inclined to work out when there's a cute outfit involved. The launch of Juicy Couture's new fitness line grabbed our attention initially, but the moment we officially fell in love was when we spotted this clever muscle tank. It's the perfect marriage of feel good and feel great, and it's so darn cheeky, we might just wear it outside of the gym too.