"I was born Aug. 3, 1992, and Jourdan was born Aug. 3, 1990. We're birthday twins," Karlie Kloss told i-D [1]. Which makes today National Jourlie Day, and so — as one should do on every great holiday — we're raising a glass with 22 seriously stunning shots of the model pals.
— Additional reporting by Christina Perez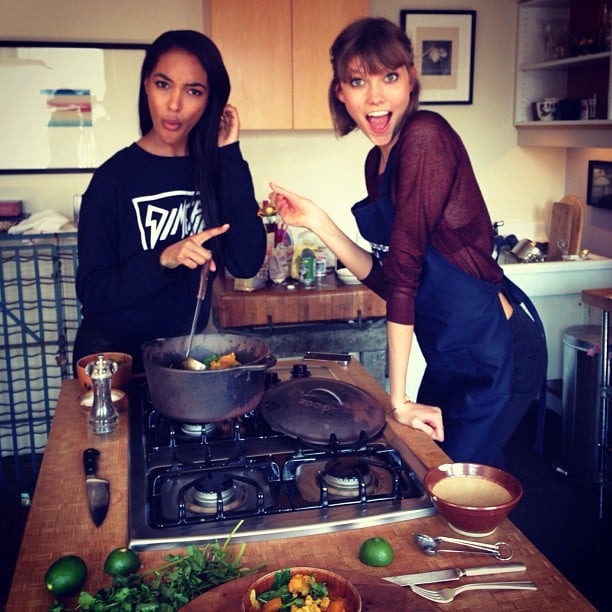 It was a "#Jourlie kitchen takeover!" when these two got busy on the stove.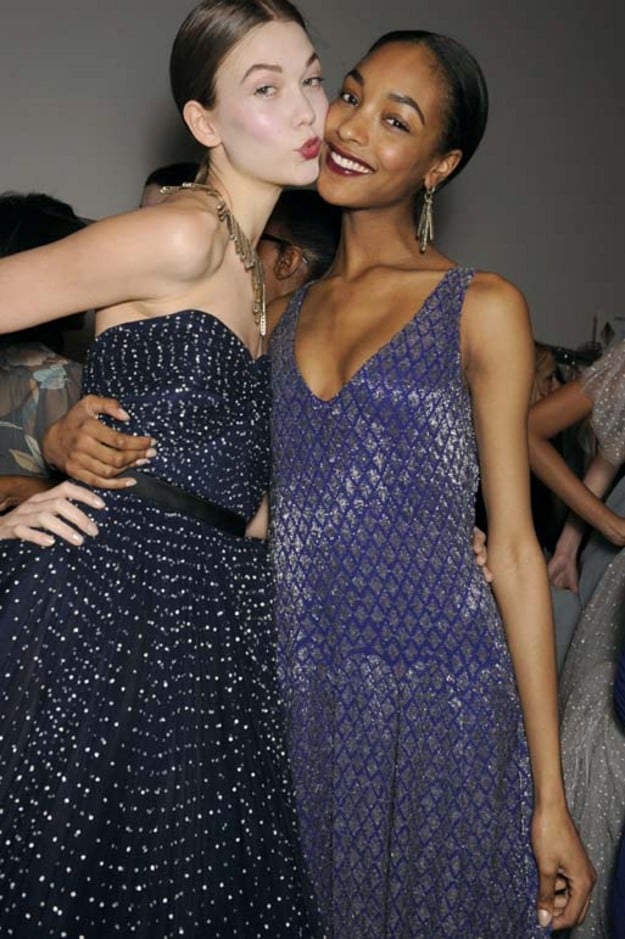 A peck on the cheek said it all, these models are truly BFFs.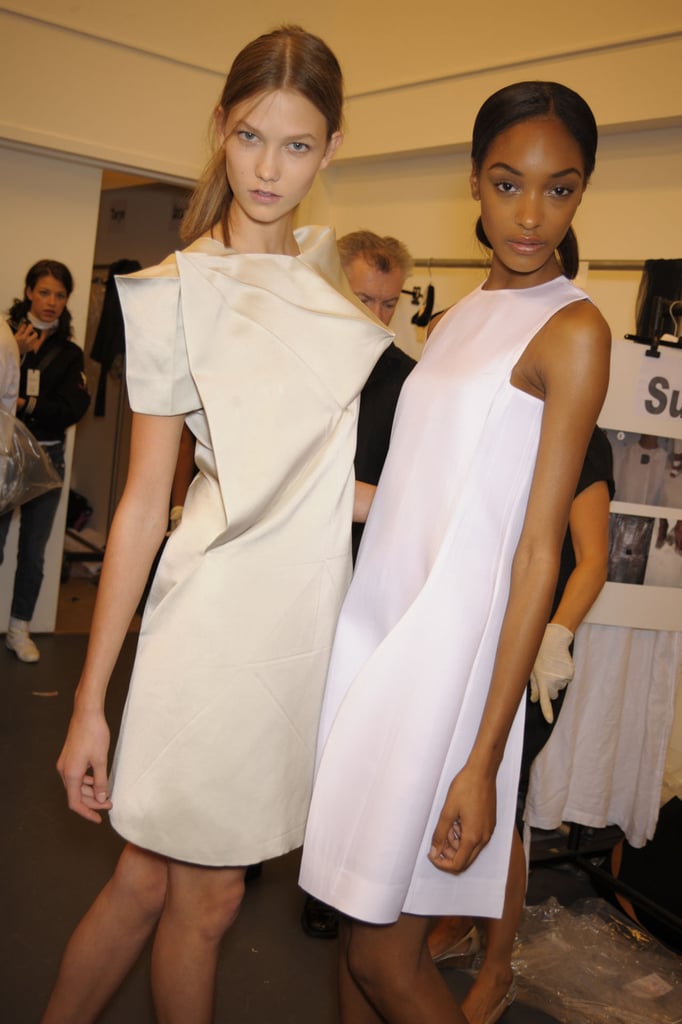 The birthday girls did white right in coordinating crisp looks.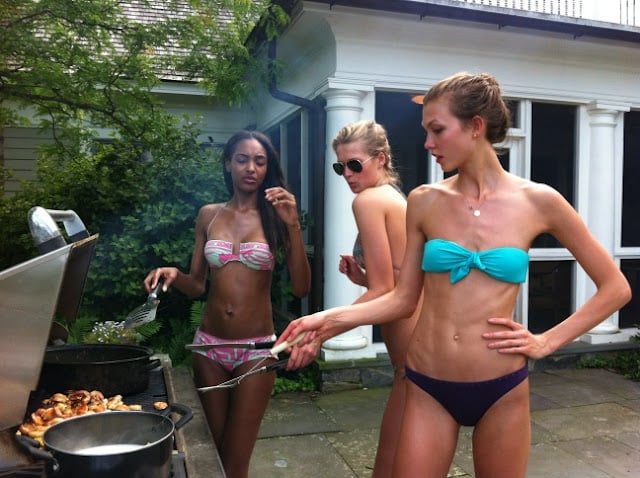 Barbecue anyone?
Expressive faces did all the work while Karlie and Jourdan were dressed in black on a matching background.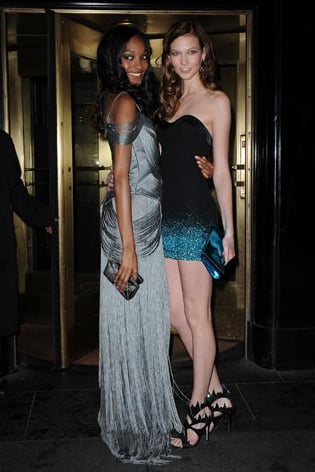 The two made their way to the Met Gala in differing designs.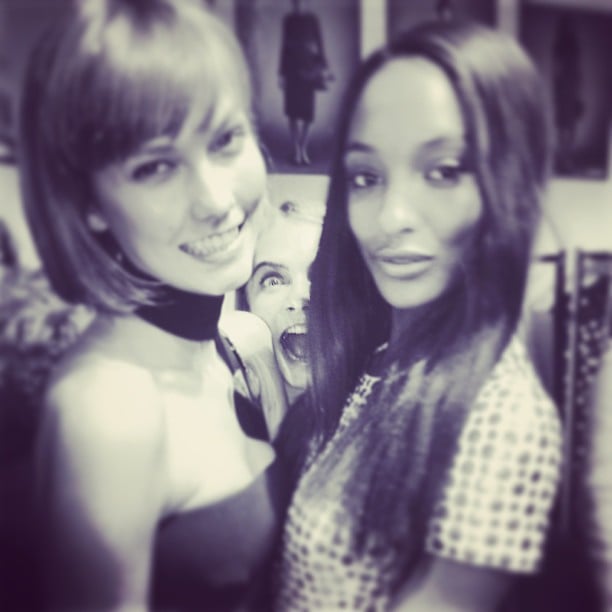 It's nearly impossible to keep your eyes on Karlie and Jourdan when there's a Cara Delevingne photobomb in the background.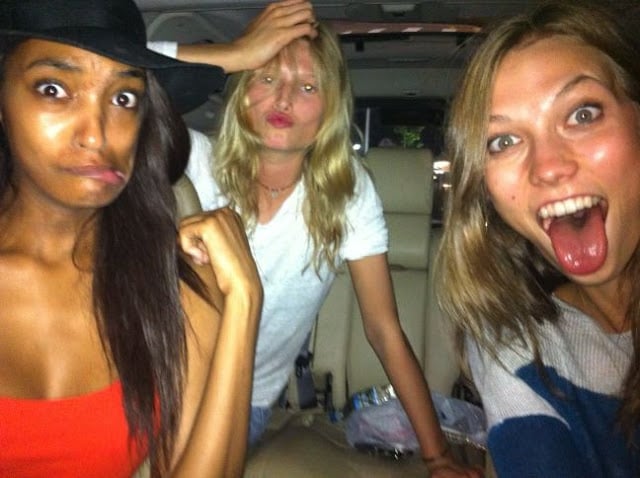 Even when they're making faces, these models are flawless.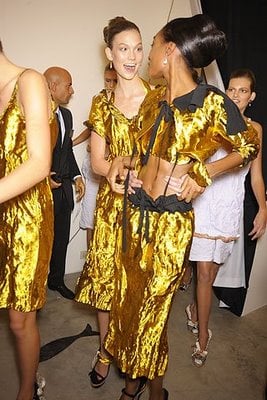 Solid gold! The ladies weren't to be missed in their lamé sets.
Jourdan and Karlie lent eachother a helping hand as they made their way down the stairs.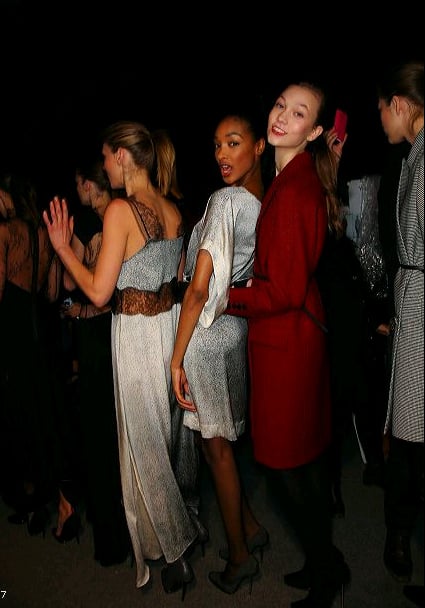 The models stayed tight while in a sea of people.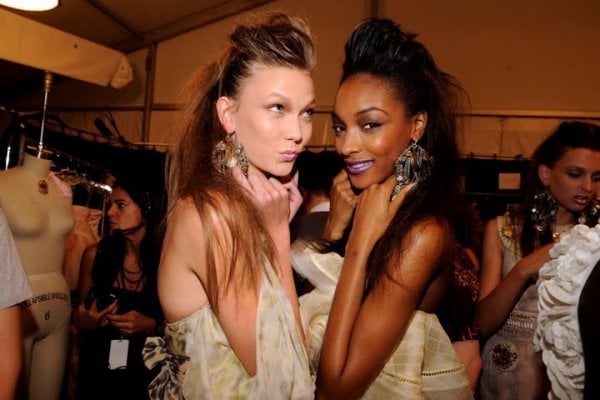 In a dramatic turn, Jourlie pumped up the volume on their accessories, makeup, and hair.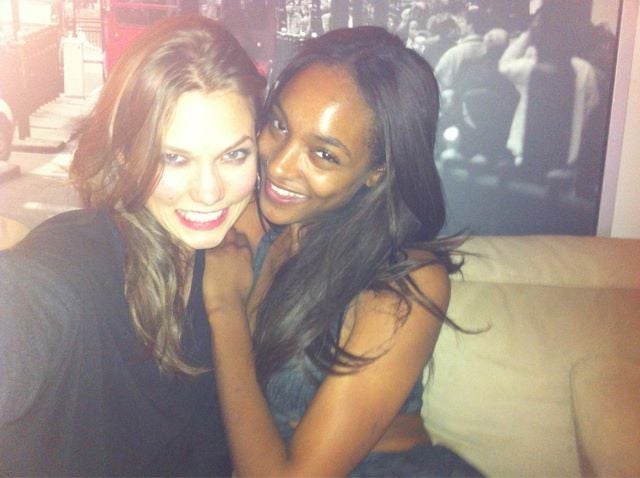 Who needs a photographer when your subjects are so easy on the eyes?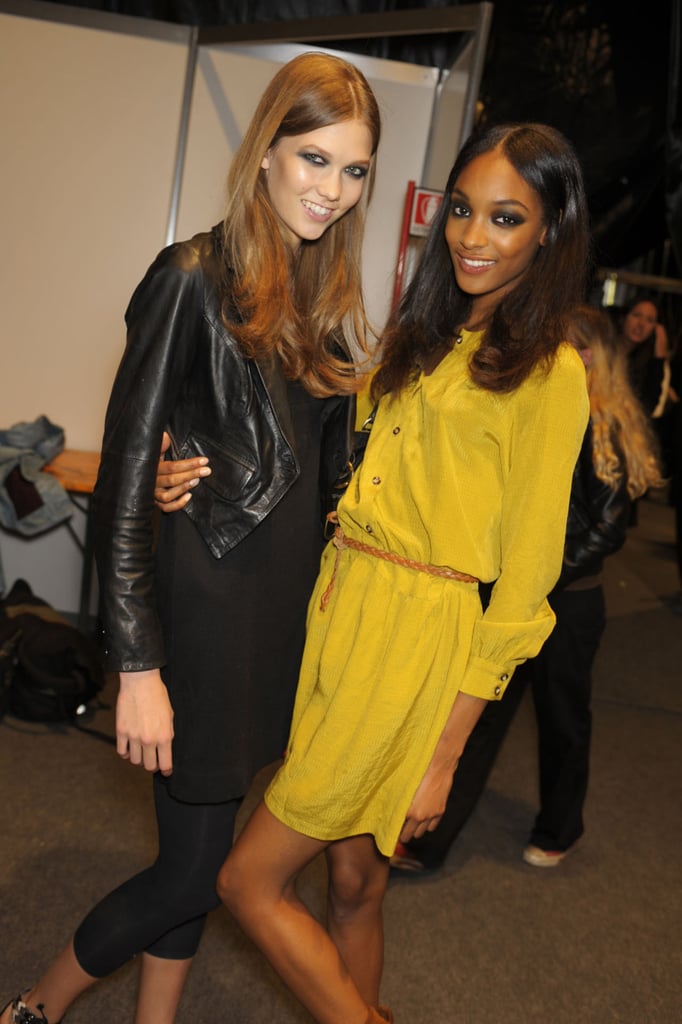 Dark liner and a bold black and yellow color palette made for a classic Jourlie shot.
See, models do eat!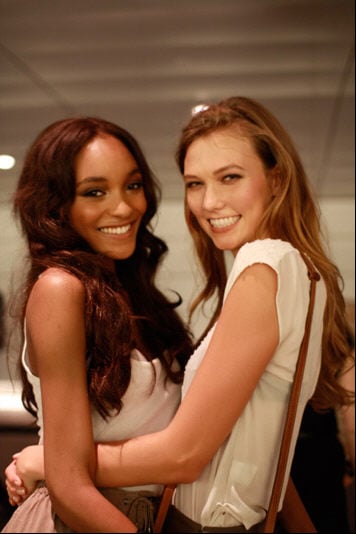 While always youthful, the two looked positively fresh-faced in this vintage shot.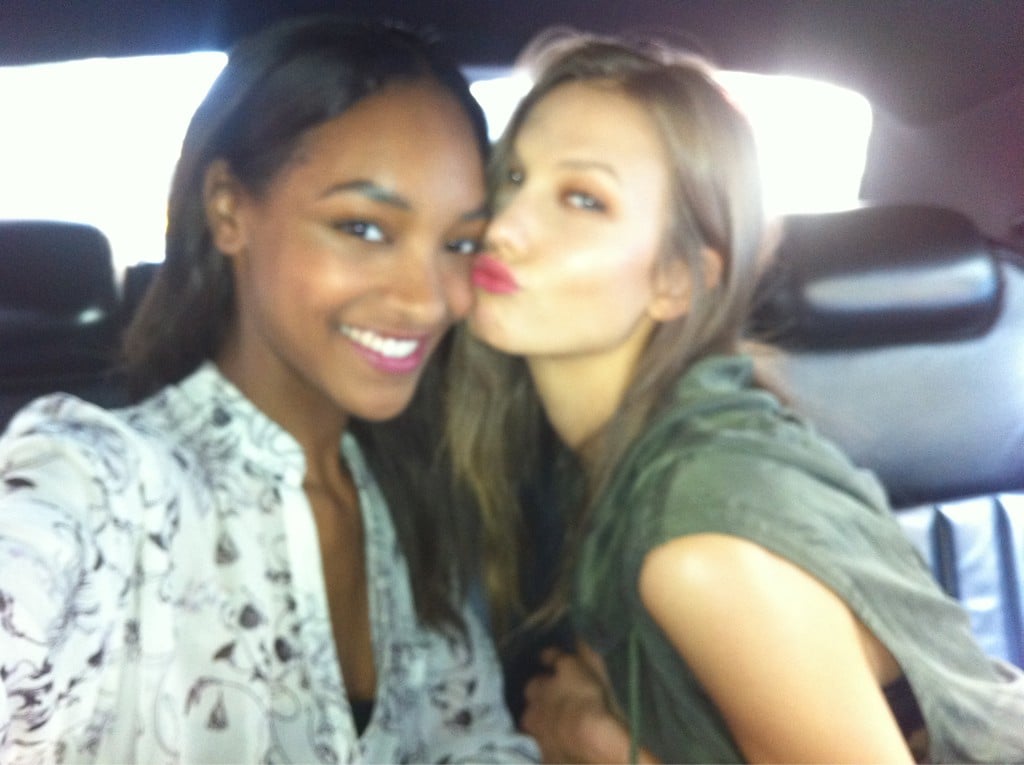 Jourdan and Karlie shared a peck (their signature pose) while en route.
This duo has legs for days.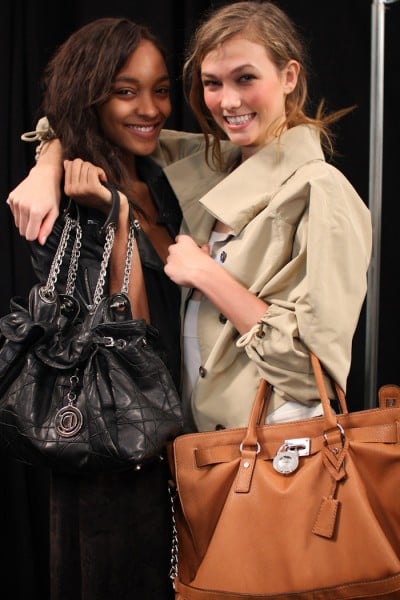 These aren't your average "bag ladies."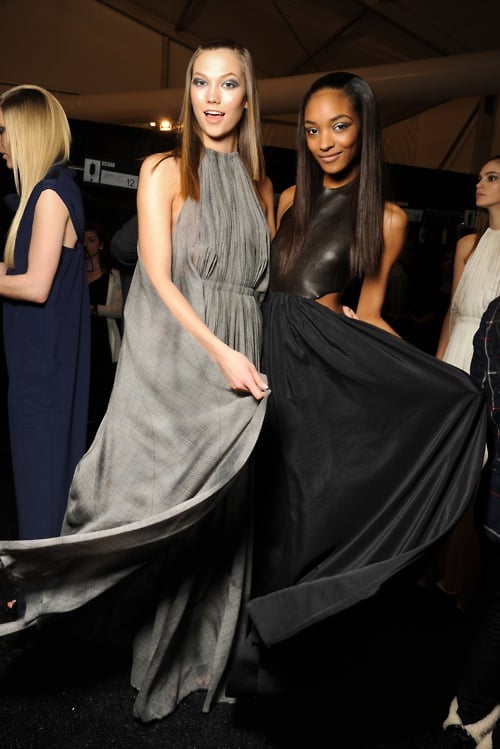 The two gave us a backstage twirl!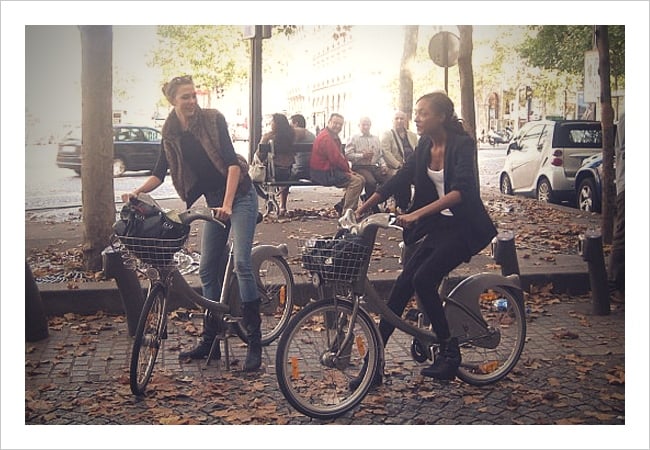 The friends who bike together . . .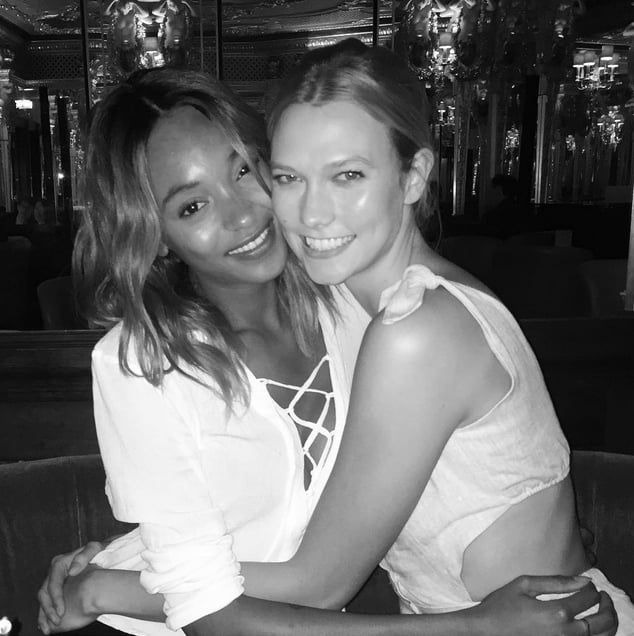 #Jourlie 4 EVER ❤️