Kate Middleton Blue Knee-Length Dress
It's a Blue Valentine, From Kate Middleton to You!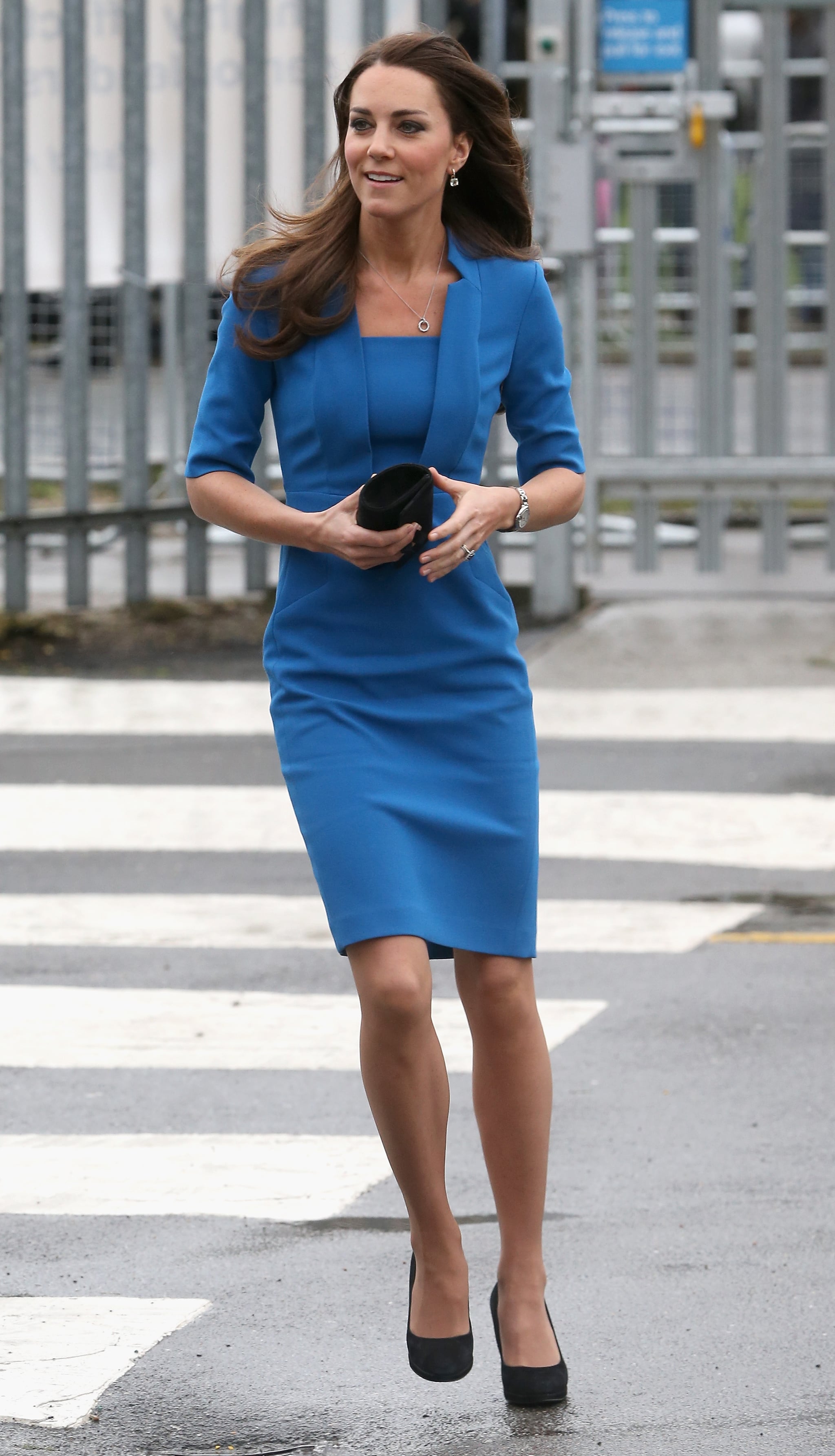 Yup — the gam's are gone! Kate Middleton's more conservative makeover could already be in place, judging by the tailored, right-to-the-knee cobalt dress she picked for a London outing. Even if today is more often reserved for red garb, we're finding ourselves influenced by the duchess (as always) and starting to think blue might look just right . . .
To whit, we spent our first morning coffee scrounging up the closest matches we could find that are work-appropriate (and, we think, likely to catch the queen's approval). Shop 24 of our favorites below.