Katy Perry This Is How We Do Video Style
Bathe in Chanel Pearls and Other Style Lessons From Katy Perry's New Video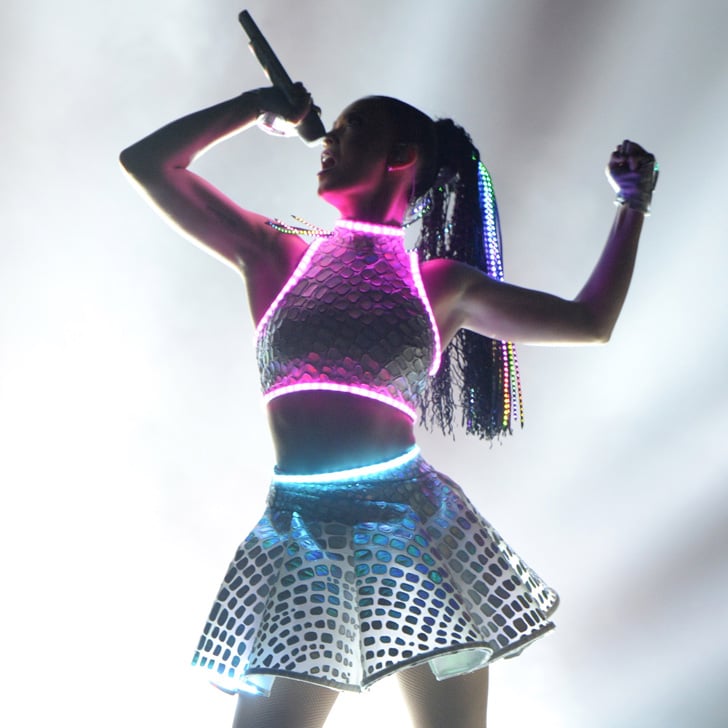 How Katy Perry do is exactly how we want to do! So when the quirky singer released her fashion-centric "This Is How We Do" video, filled with runway references and a wardrobe that includes Christopher Kane and Saint Laurent, we grabbed a pen and pad and took notes. Scroll down and press play as you take in the many lessons of Ms. Perry.
Pee-wee Herman is having a serious fashion moment: The secret word is "fashion" — ahh!
Black lights make everything cooler — even ping-pong.
Chanel pearls make for an excellent substitute for bubble bath.
If you did not eat that pizza, you can still wear it.
The only things that go better with a Maserati than Saint Laurent's kiss-print are big hoops and maroon lips.
The ideal time to wear a crop top set is when getting your nails did "all Japanesey."
Aretha Franklin's 2009 inaugural hat still deserves respect.
You can only eat ice cream that matches your pastel pleather mini.
When you're as fabulous as Katy Perry, only one earring's necessary.