Keira Knightley Spills Red Wine on Wedding Dress
How Keira Knightley Ruined Her Wedding Dress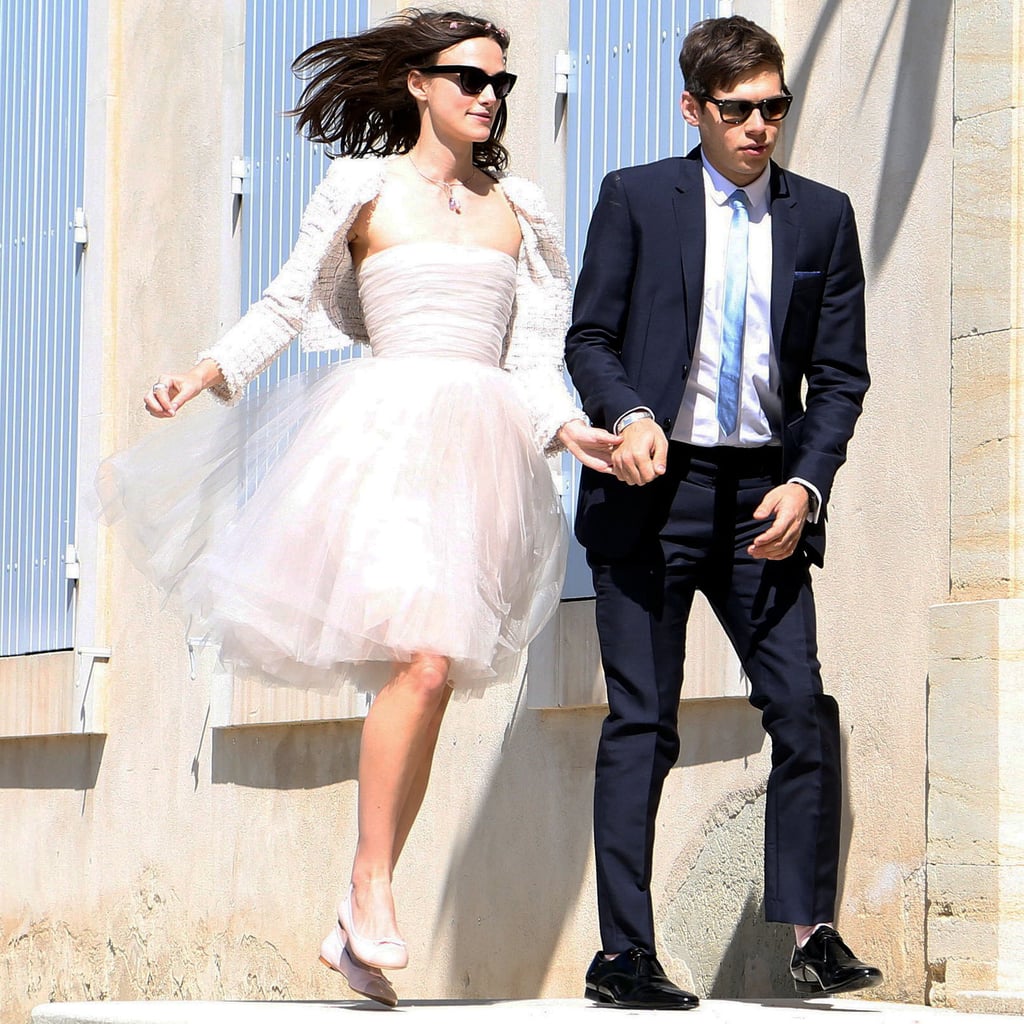 It looks like Keira Knightley won't be rewearing her wedding dress anytime soon. The Chanel design that the actress has worn on several occasions — both before and after her big day — is now covered in wine stains.
"It's now got red wine spilled down the front because the last time I wore it, my friend went like this [she juts out her elbows], and now it's everywhere," Keira told The Telegraph. "I didn't quite realize the extent of it until I got home. It's quite impressively splattered. But, hey, a good night is a good night and when a dress has had its time, maybe it's had its time."
And the strapless tulle number surely had quite a time: "I'd worn the dress lots," said Keira, who after wearing it to her wedding in May of last year stepped out in it again for a charity gala in December. "It was my something old. And I liked not making a big deal about it. I just wanted to be in something I had had a great time in, something I would have a great time in again."
Although Keira said she is "pretty sure" she can get the stains out, she's "happy with the memory of a good night and the story of how the dress got destroyed." We, however, hate the idea of not seeing how many more times she'll recycle the dress. To that end, here's our go-to remedy for removing red wine stains from clothes. Keira, take note:
Step 1: Place a folded paper towel underneath the stain so it doesn't penetrate to the other side.
Step 2: Generously pour club soda over the stain. The stain should stay moist as the soda bubbles up.
Step 3: Take another paper towel and blot — don't rub! — inward so the stain doesn't spread outward.
Step 4: When you've gotten as much of the stain out as possible, throw it in the washing machine.
Step 5: Repeat this process until the stain is gone. Never throw it into the dryer until the stain is completely out.
Source: Spread/X17Online.com