Kim Kardashian's Birthday Present From North
Kim Kardashian Got a Trip to Gap For Her Birthday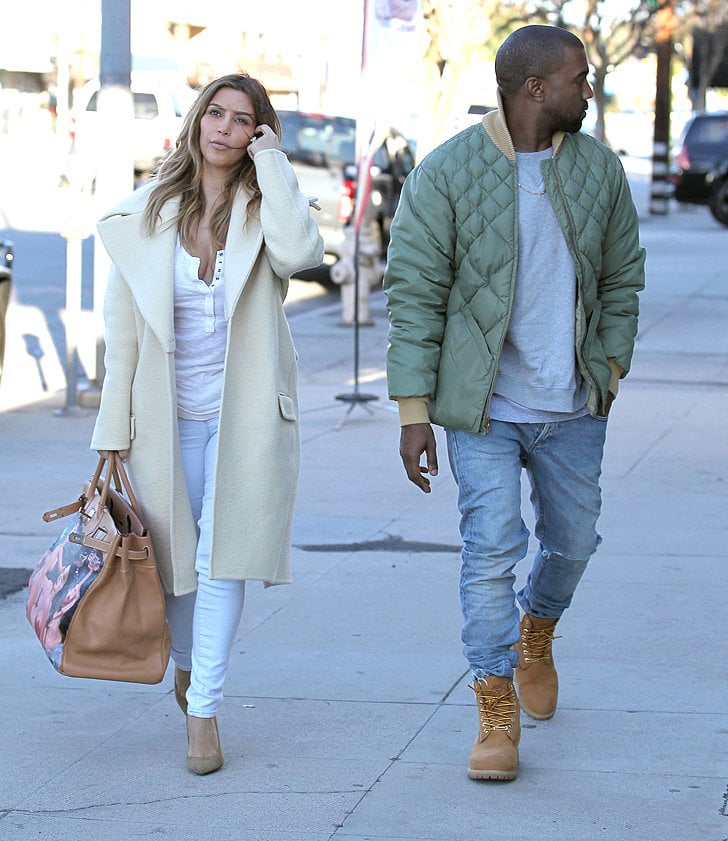 How did Kim Kardashian celebrate her 34th birthday last week? Besides throwing her usual blowout party (and donning a supersexy dress), Kim made one surprising pit stop — at Gap.
In an interview with Us Magazine, Kim revealed, "We spent two hours shopping at The Gap and we haven't been there in years." So, what was on Kim's shopping list? "We bought creme sweaters — we bought like five of them and we're going to reconstruct them and make things out of them."
It seems that Kim is not the only member of the family to have mastered the DIY trend; her daughter, North, has a knack for crafting, too. Kim shared that her daughter helped paint an Hermès bag as a birthday surprise. "Kanye had a box [with an Hermès purse in it] and I opened it up and it was all painted really cool and on my computer was this message that said 'Play' and it was a video of my daughter sitting outside painting the purse." She went on to say, "I had thought it was this new artist who had painted this purse [but] it was my daughter. It was amazing."
While we have to imagine the bag doesn't look quite like the George Condo creation Kim received for Christmas last year (pictured above), we're sure the piece is still a priceless addition to Kim's "kloset." Now, here's hoping Kim steps out in her full-on DIY outfit sometime very soon.