Source: POPSUGAR Photography / Lauren Perlstein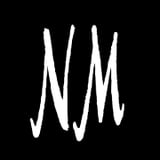 Your loved one deserves something special. We've partnered with Neiman Marcus to help you discover the perfect luxury, little or large, to surprise her with this holiday season.
We believe in gifting generously during the holiday season — especially if a loved one manages to make it to the top of the "nice list." Whether she maintained a positive attitude through a challenging time or went above and beyond to give back to others, there are plenty of reasons she deserves an extra luxurious surprise to close out the year. From a dreamy designer handbag to a must-have beauty tool, we've got a dozen gift ideas across a wide range of price points that are a worthy reward for a job well done and will inspire her to top the list again in 2018.