Meghan Markle Givenchy Wedding Dress Designer Interview 2019
Clare Waight Keller Just Spilled Some Details About Designing Meghan Markle's Wedding Dress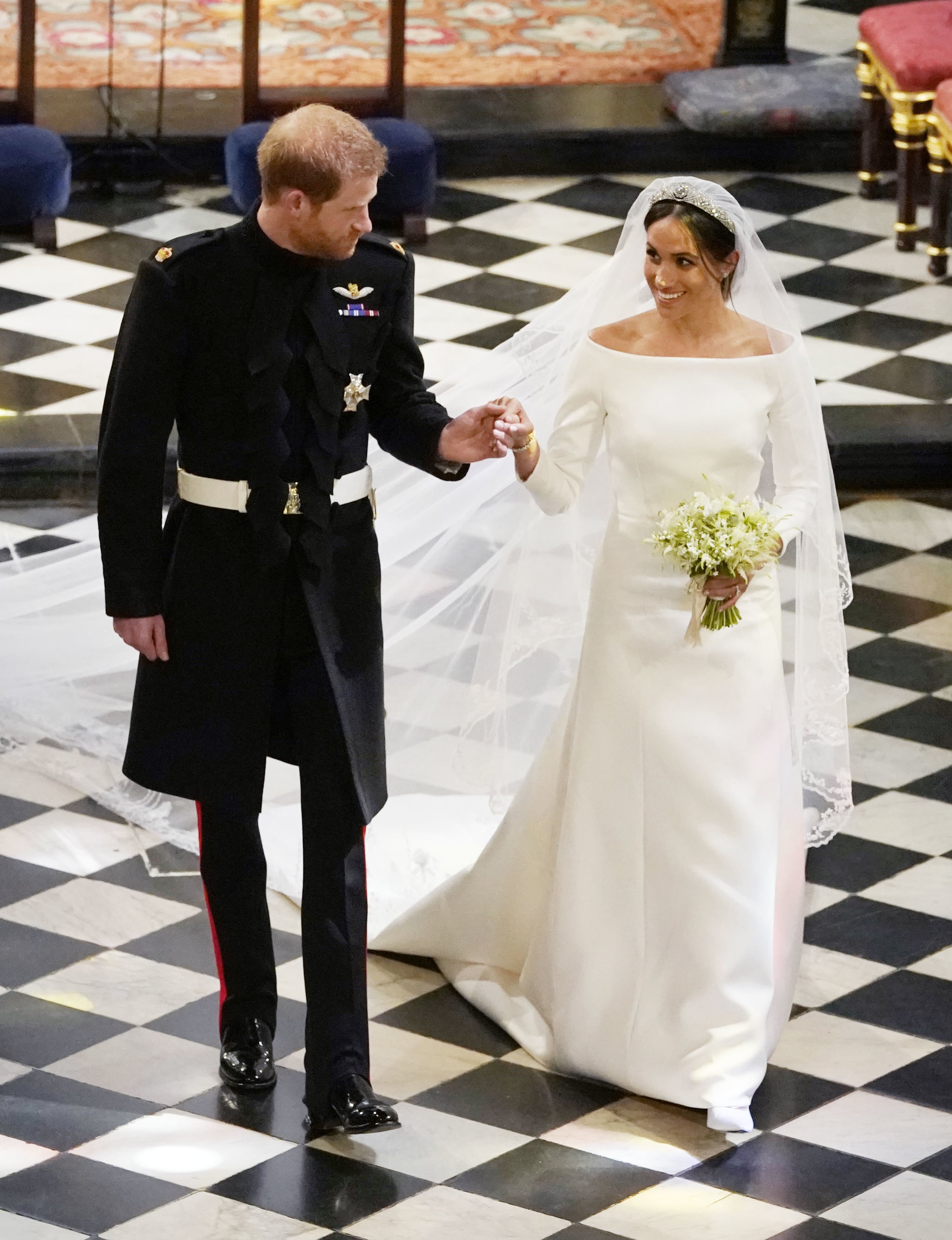 Meghan Markle's wedding dress was the talk of 2018, not only because it was absolutely stunning but also because of all the secrecy around the carefully constructed gown. While the dress itself was hidden from prying eyes up until the royal wedding on May 19, 2018, it wasn't until recently that Givenchy Artistic Director Clare Waight Keller — the mind behind the simplistic and gorgeous wedding dress — revealed in an interview with Grazia that she and Meghan were the only two people in on every detail of the gown.
While Clare and Meghan met on several occasions leading up to the wedding, the two quickly developed a friendship, and it was that bond that helped the dress blossom into Meghan's dream gown. "It evolved from a designer and client relationship very quickly into a friendship, in that we've got such a comfort level with one another and shared so many special moments," Clare told Grazia. "I suppose we have a sort of unbreakable bond in that sense."
Together, the pair decided to create a dress filled with emotion, seeking to "carve out a new idea of a way to dress for a royal." As far as the design of the dress, Clare used a specially woven, double-bonded silk cady fabric to reflect light off the gown, and she used six precisely placed seams to keep the design simple and celebrate Meghan's individuality. She said, "It's all those little things when you're working with such purity, everything matters — the bateau neck and where it cut on her bone, the hem at the front was 2 cm shorter so you could see the point of her shoe, so she looked like she was floating."
Meghan paired the spectacular dress with satin shoes, Cartier jewels, and a lovely veil with an entire story stitched around the hem — creating a breathtaking look that Clare, Meghan, and the world will remember for years to come.