Source: POPSUGAR Photography / Sarah Lipoff
Just because you're petite, you shouldn't shy away from showing the right amount of leg. That's why we partnered with Nordstrom for this post.
When you're shorter in stature, it's sometimes tricky to figure out where your skirt should hit. There's actually a pretty smart rule you can use to figure out the best cuts to buy — and then work skirts with your shoe closet. The tip is to show half leg to half skirt, which gives you the most flattering look.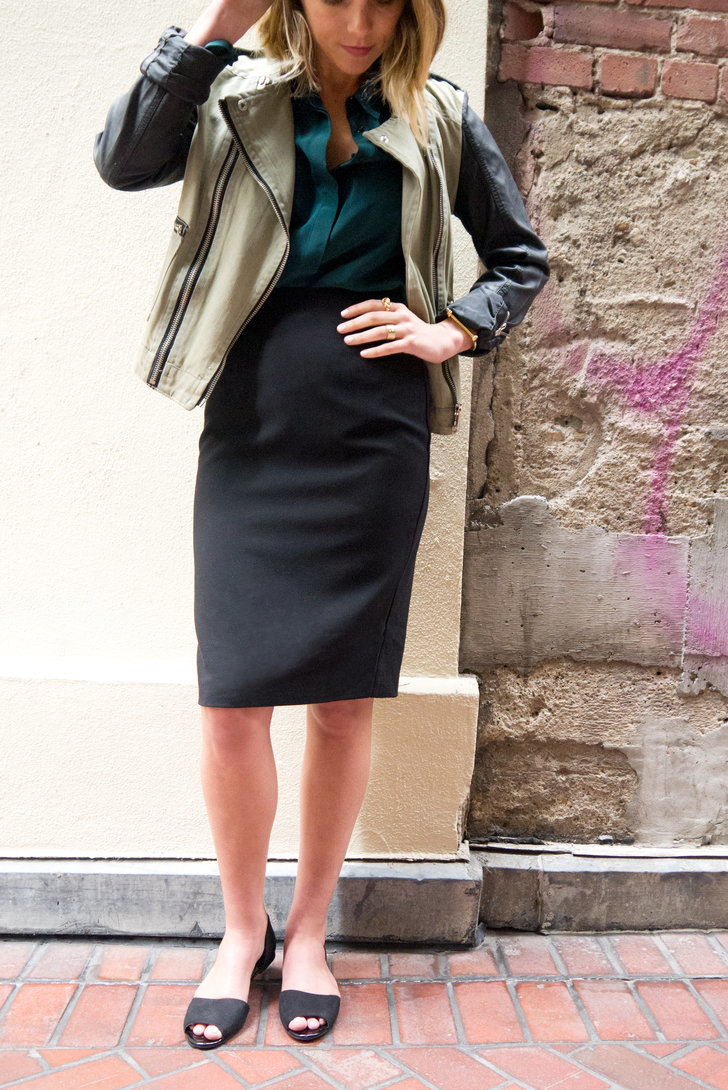 To figure it out, you're going to need to do a little math. But it's totally worth it! Measure from your hipbone to the middle of your kneecap, and write the number down. Then measure from the middle of your kneecap to the middle of your ankle bone, writing that number down, too. Now subtract the second number from the first and divide by two. The result is how many inches your skirt should sit above your knee.
If you're wearing a high-waisted skirt, go with a cut just over the knee — especially when picking out a work outfit. We paired a Halogen pencil skirt with heels and a button-down shirt for a completely office-appropriate outfit. And tossing on a funky vintage jacket gives the look a little edge.
When going casual, you can up the inches and show a little more leg. Wearing a chunky heel or elevated sandals visually adds to the length of your legs. A Paige Denim shirtdress is universally flattering, and you can always toss on a jean jacket to keep the chill away.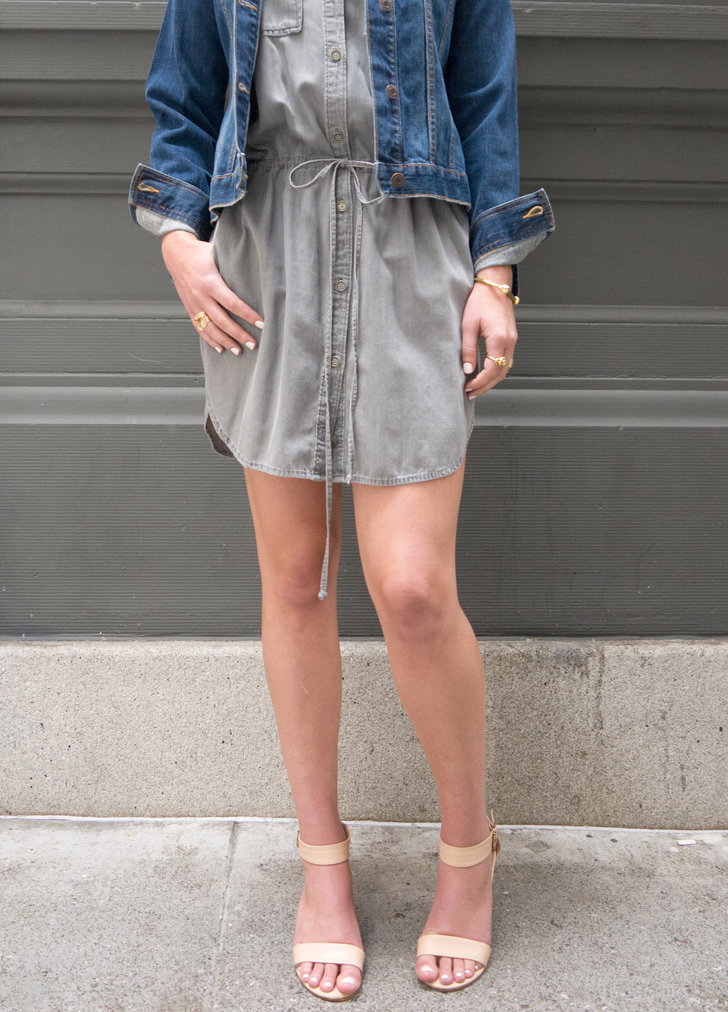 Once you find your magic number, you can play around with different hits about the knee to find the right length for your style.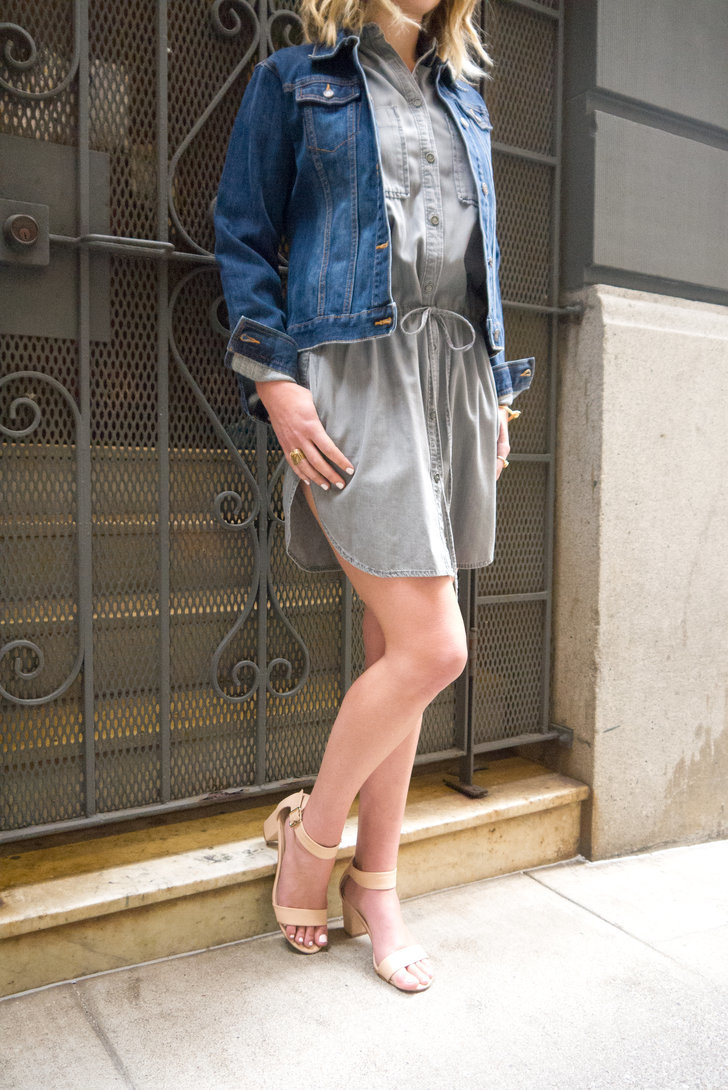 More From Nordstrom
Now that you've got the hang of this, browse Nordstrom's Petites Shop for a skirt or dress perfect for your style and figure!
Image Source: POPSUGAR Photography / Sarah Lipoff