Pharrell Williams Hat Auction
Raise Your Hand If You Want to Own Pharrell Williams's Hat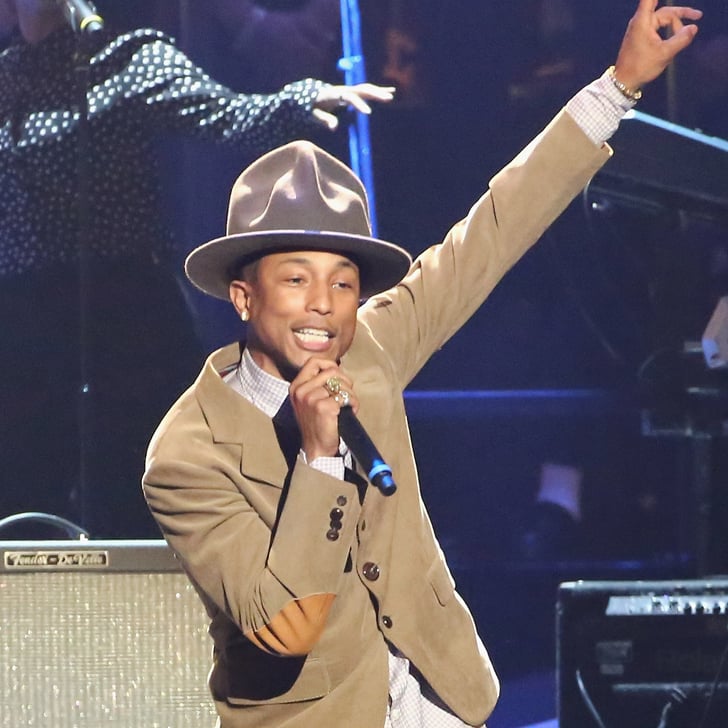 Owning a piece of pop culture history is just a bid away, and that's because Pharrell Williams has put his infamous Vivienne Westwood topper up on the auction block. And now that it has hit eBay, you can bet this style will be going, going, gone.
I'm auctioning off my hat from the Grammys to benefit From One Hand to AnOTHER http://t.co/CsW204Eo4R #PharrellsHat @eBay

— Pharrell Williams (@Pharrell) February 21, 2014
This, of course, is just the latest in the journey of the hat that earned its own parody Twitter account and had made the rounds at high-profile events like the 2014 Grammy Awards and the Brit Awards stage. So it's no surprise that the bids are flying and have already soared above $10,500.
We started my hat auction at $200 (the price I paid for it) and it's already up to over 10K? 😳 http://t.co/AgBVQc6mEK

— Pharrell Williams (@Pharrell) February 21, 2014
With just over nine days to go — the auction closes March 2 — and all proceeds from the final sale price benefitting From One Hand To Another, the time to start gathering your cash is now (especially if you're hoping to beat out Arby's)!
Hey @Arbys, you want my hat? Now's your chance…http://t.co/CsW204Eo4R

— Pharrell Williams (@Pharrell) February 21, 2014