Tim Gunn on His New Show, Under the Gunn
Tim Goes Under the Gunn About Project Runway and His New Show
Start Slideshow
ADVERTISEMENT ()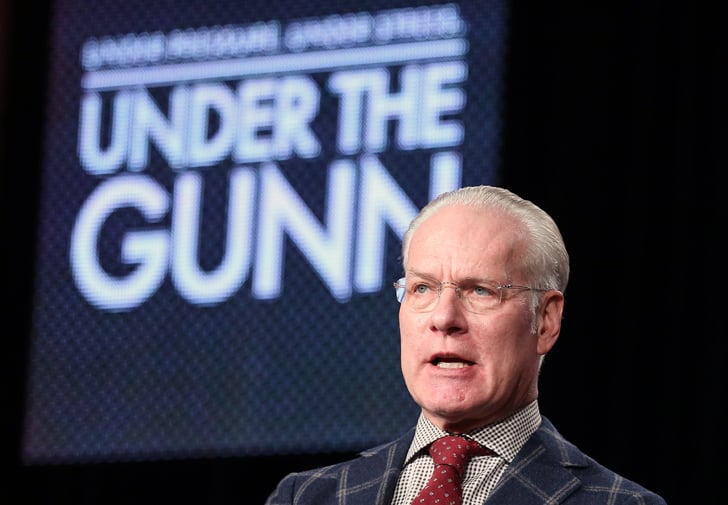 0
Tim Goes Under the Gunn About Project Runway and His New Show
If you've noticed that there are lots of similarities between Tim Gunn's new show, Under the Gunn, and another one of Lifetime's fashion reality shows, it's because it began as the 13th season of Project Runway.
"I will be really honest with you," Gunn said over the phone recently. "At the time we were conducting the auditions, Under the Gunn didn't even exist."
Lifetime was casting another season of Project Runway but found out too late that its host, Heidi Klum, wouldn't be available for taping. Gunn and the other producers asked the designers if they wanted to wait for Heidi's schedule to clear up so they could be on a proper season of Project Runway, and, according to Gunn, "Everybody wanted to come to Under the Gunn."
That might have something to do with the show's new concept. Instead of mentoring the designers directly, Gunn will mentor Project Runway alums Nick Verreos, Anya Ayoung Chee, and Mondo Guerra as they lead three teams of four designers in competition against each other. Rachel Roy, stylist Jen Rade, and Marie Claire senior fashion editor Zanna Roberts Rassi will serve as the show's judges.
So how did Gunn feel about mentoring the mentors? Read on for more of his wisdom before his new show airs on Thursday, Jan. 16, at 9 p.m.