Topshop Satin Bodysuit Review
Our Dolce & Gabbana Dreams Come True — For $60!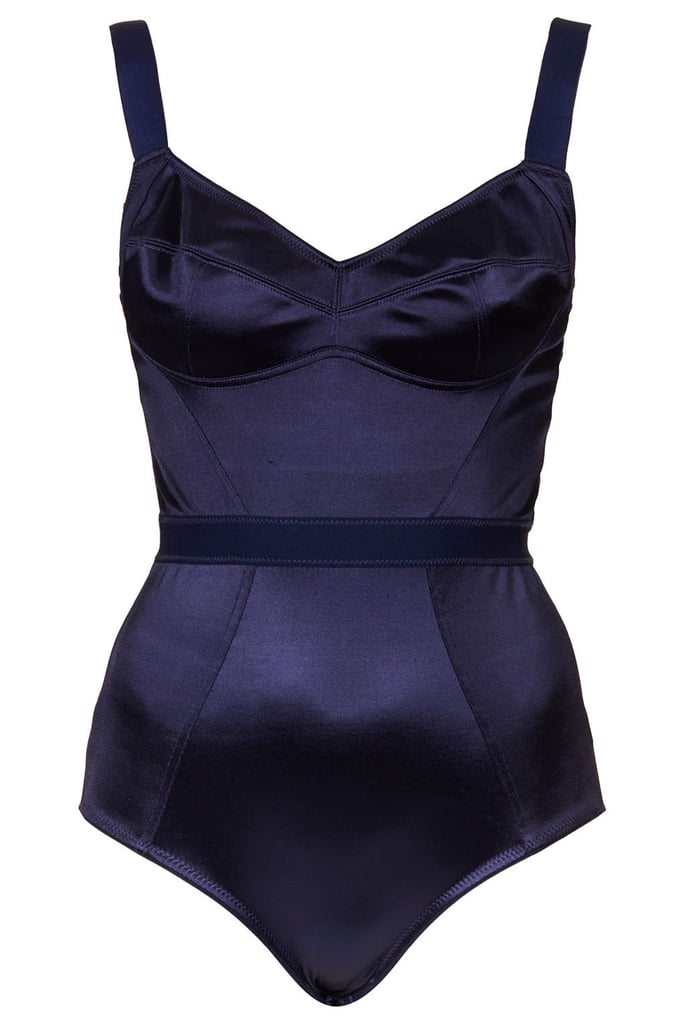 The piece: Topshop Satin Bodysuit
The price: $60
Why we want it: When it comes to my personal style, I'm like anyone: there are certain pieces and styles I gravitate toward and obsess over. Such is the case for the sexy sheer dresses Dolce & Gabbana styles over black bodysuits or briefs and bras again and again on the runway. Even Jennifer Lawrence got into the action, wearing a sheer Dior dress over a strapless bustier to one of her Catching Fire premieres. I've loved the look for awhile and thought the styling trick would make for a neat solution to the semisheer sundresses I love for Spring . . . but hate wearing a slip with. The actual Dolce & Gabbana ones simply feel too expensive for my budget, but when I found a similar satin style online at Topshop, I knew it was serendipity. Now I have my own bodysuit on its way in the mail and a whole new styling strategy once the weather warms up.