What Is the Ishu Scarf?
This Scarf Is the IRL Version of Harry Potter's Invisible Cloak
Even in the post-privacy social media age, there are just times you don't want to be photographed, videoed, Snapchatted, Instagrammed, and whatever else is out there. We all have those friends who love to take pictures and videos at the most inopportune moments. Celebrities, of course, have the additional obstacle of paparazzi who seem to be lurking everywhere to snap pictures.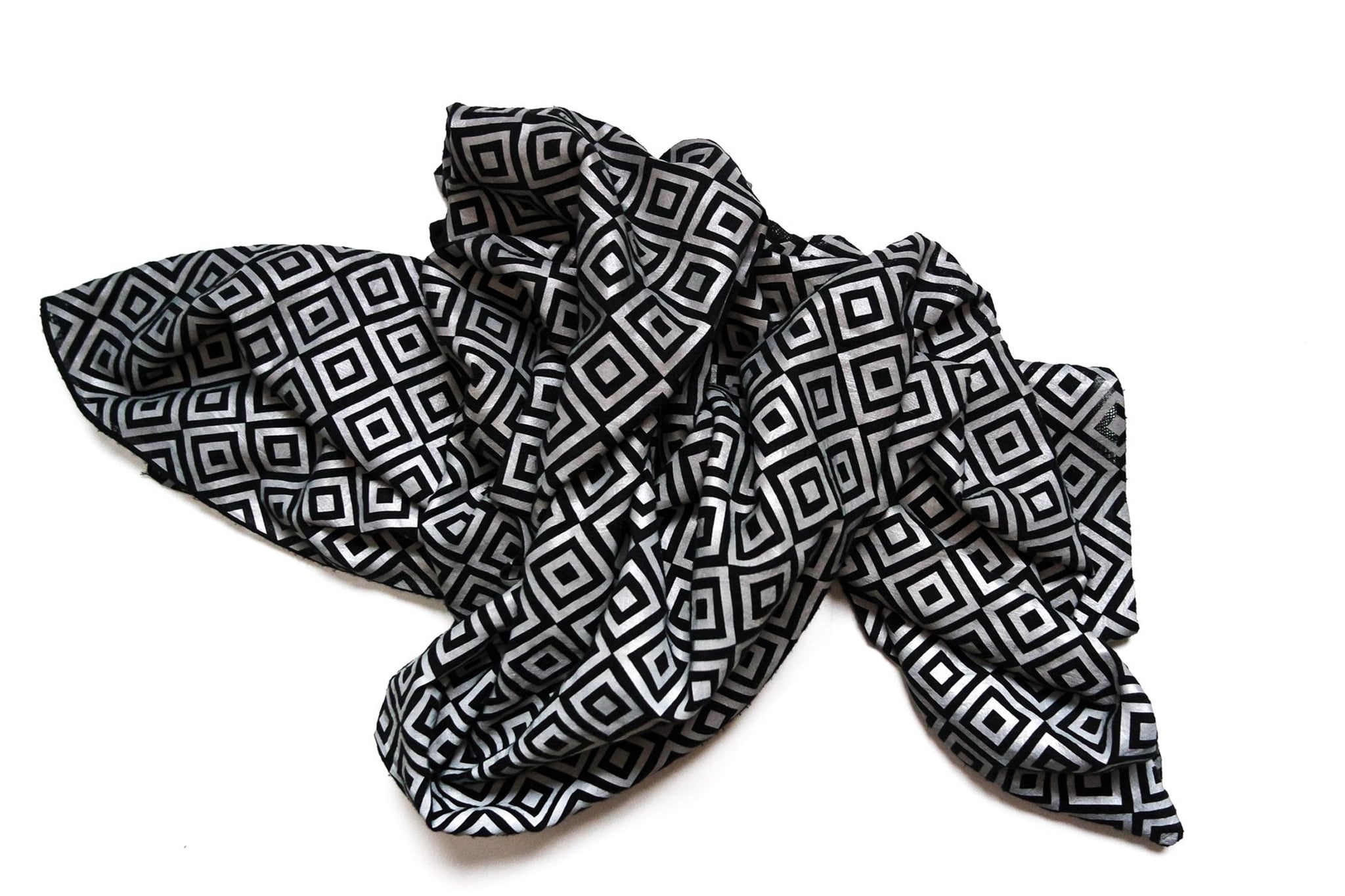 Luckily for celebrities and mere mortals alike, we now have the Ishu scarf. This scarf isn't just a piece of fabric to throw over your face; it uses reflective technology to completely hide what's beneath it when hit with a flash of light. Celebrities such as Joe Jonas, Trevor Noah, and Paris Hilton have used it to defend against the flash photography of the paparazzi. While the technology is impressive, in any other light, the scarf looks just like an ordinary (albeit cool) accessory.
I spoke with Saif Siddiqui (no relation), the Dutch-born fashion entrepreneur and founder of Ishu, about how he came up with the idea and what's next for the tech-savvy fashion and lifestyle brand.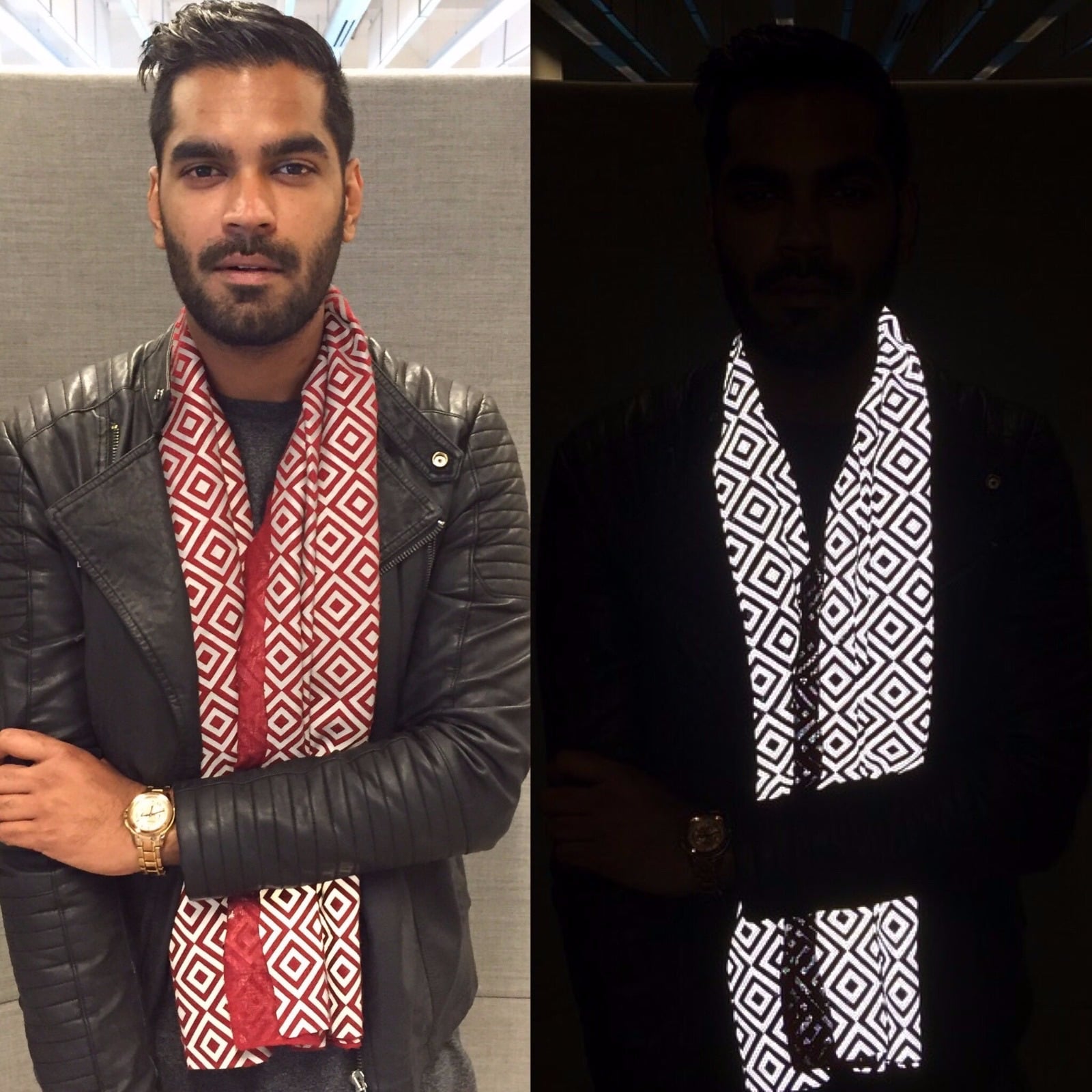 POPSUGAR: How did you come up with the concept of antiflash clothing?
Saif Siddiqui: I came up with the idea six years ago, when a friend took a picture of me in front of a bike. The reflector on the bike semi-ruined the picture, and I thought "how cool would it be if I could wear something that could ruin pictures?" Especially if you don't want to be in pictures. A few years later, Instagram and Snapchat came about, and people are taking more and more pictures and videos every day. Sometimes you might not be in the mood to be on someone's Snapchat.
PS: Is there special meaning behind the name of the brand?
SS: Like most people starting a brand, a lot of thought goes into the name. Ishu is a play on words: issues/problems. I went through about 100 names before a friend suggested Ishu. It has an "I" and a "U" in the word as well as "SH" for hush/silence. With the privacy aspect of the brand, this was a great fit and the name really caught on.
PS: We know many celebs love Ishu, and last year the brand collaborated with Jay Z. Can you tell us more about the collaboration?
SS: A lot of people and brands reached out after Paris and New York Fashion Week. I have to admit there were a lot of really cool music artists that contacted me. A few months after launching Ishu, I got a call about a collaboration with Jay Z for the 20th anniversary of his debut album, Reasonable Doubt. One of the most legendary albums with one of the most successful artists of all time. I thought this to be perfect fit for our brand and a great first collaboration for Ishu.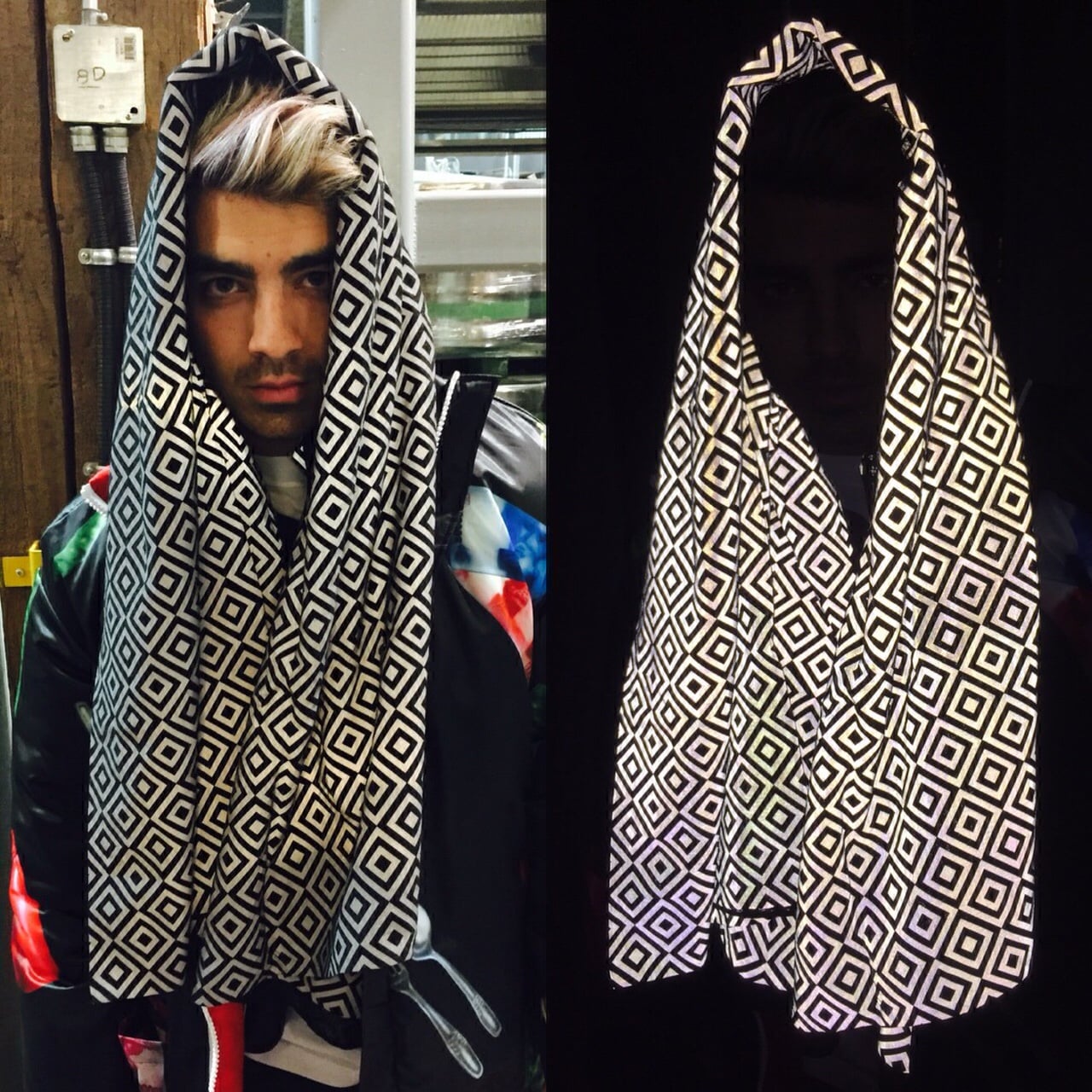 PS: Will the Ishu technology be expanding outside of fashion?

SS: Absolutely. We have expanded to wallpaper, art, and picture frames. We have also expanded to stickers working with art galleries and museums. In addition, we will be licensing out our technology and get to work with people in the security, privacy, and safety sectors.
PS: Are there plans to come out with more pieces catered specifically for women or will you keep the brand unisex indefinitely?
SS: Absolutely. This year we will be releasing a dedicated women's collection as well as full range anti-flash children's collection.
PS: If you had to pick one Ishu product to keep with you forever, what would it be?
SS: Would have to say the Ishu scarf. It's a key product and the perfect accessory. A lot of products and items were tested and sampled before I decided to release the scarf as the first item. It's multifunctional, which is what I like about it. I can easily carry it around and it goes with any outfit.
Siddiqui told me that there are a ton of new collaborations coming up for Ishu this year, and although he can't give details, he promises they will all to be "epic," and we expect nothing less. Meanwhile, of course, I had to get my hands on the IRL version of the Harry Potter invisibility cloak. See it in action below!