Source: BRAND PUBLISHER: ShoeDazzle
If you're like us and sometimes wake up in the morning and think, "Who do I want to be today?," we've got a shortcut to your answer: it's all about your shoes. A statement pair is just that: it tells the world what you're about today. To prove it, we picked five standout pairs from ShoeDazzle's Summer collection (shockingly affordable at about $40 a pop) and decoded them so you can slip on a pair and speak volumes without saying a word:
1. Escape Artist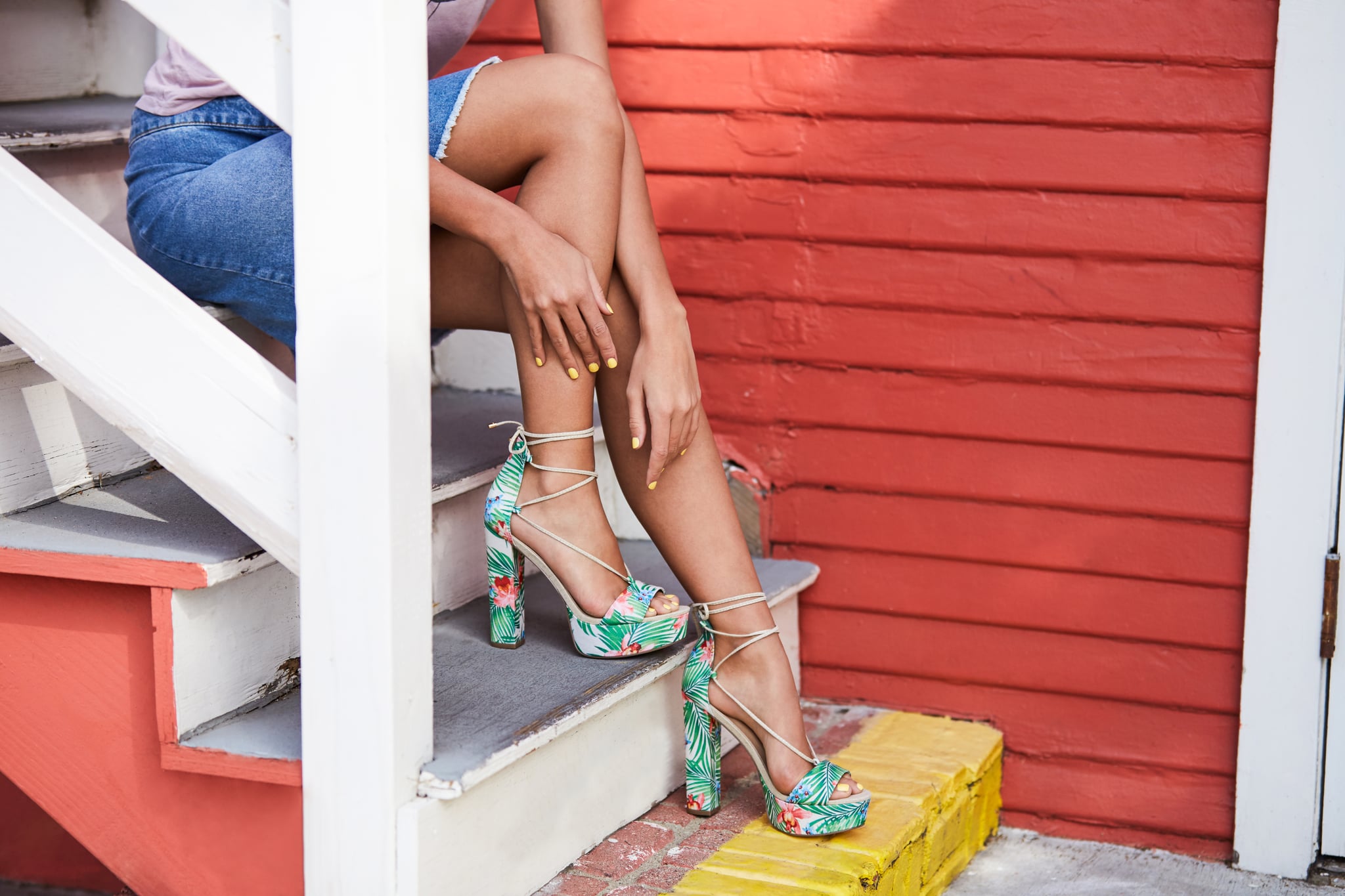 What this pair says: "I'd rather be in a cabana with a piña colada." You are sooo ready for a vacation and it shows, from the extra hours you've been putting in at the office to these tropical-printed platforms. Give yourself the break you deserve with a getaway, or if you're ballin' on a budget, opt for a staycation filled with R&R and outfits that channel hot Havana nights.
Like what you see? Take the Style Quiz & Shop Carmyn Now >>

2. Good Girl Gone Rogue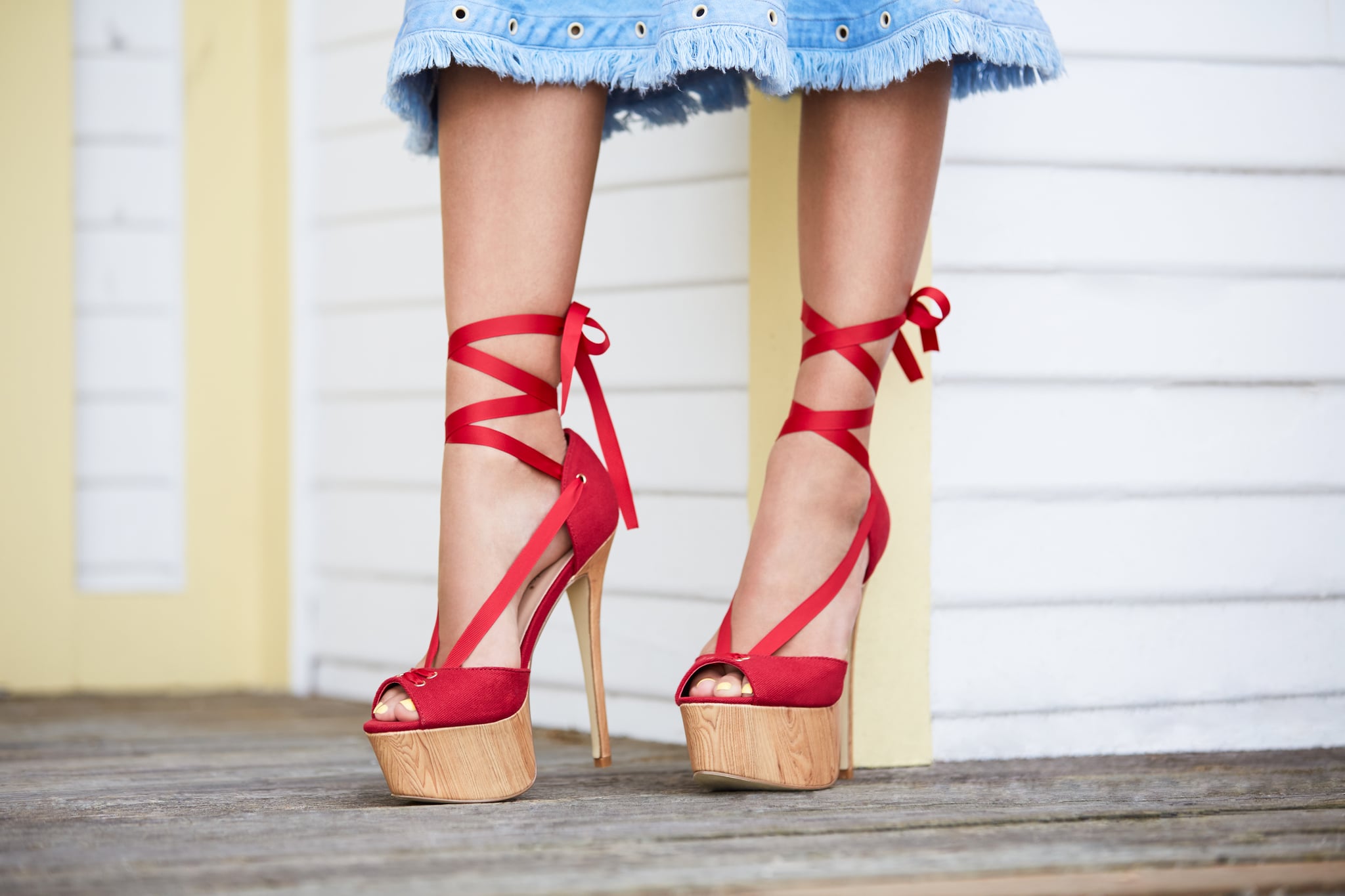 What this pair says: "I'm channeling the dancing emoji girl, watch out!"
It's Friday night and you're feeling yourself! This red-hot pump has all the makings of a GNO to remember: a sexy lace-up ribbon, sky-high wood-effect platforms, and enough attitude to match your sassy reputation. Wear this head-turner on the dance floor, or just strut your stuff around the club and watch the line of admirers emerge. (You know what that means . . . free drinks!)
Like what you see? Take the Style Quiz & Shop Fostina Now >>

3. Mixed Signals
What this pair says: "I can't decide if I'm chill or high-maintenance."
You know fashion, and it shows, but you're also a girl who values comfort. Girl-bossing doesn't come easy, so you need a style that fits in with your jam-packed schedule. This metallic sneaker is the ultimate street style piece that pairs with both business-approved blazers and summery cropped pants. So lace up and let your bright ideas shine like these sneaks.
Like what you see? Take the Style Quiz & Shop Yvonnie Now >>

4. Unapologetically Extra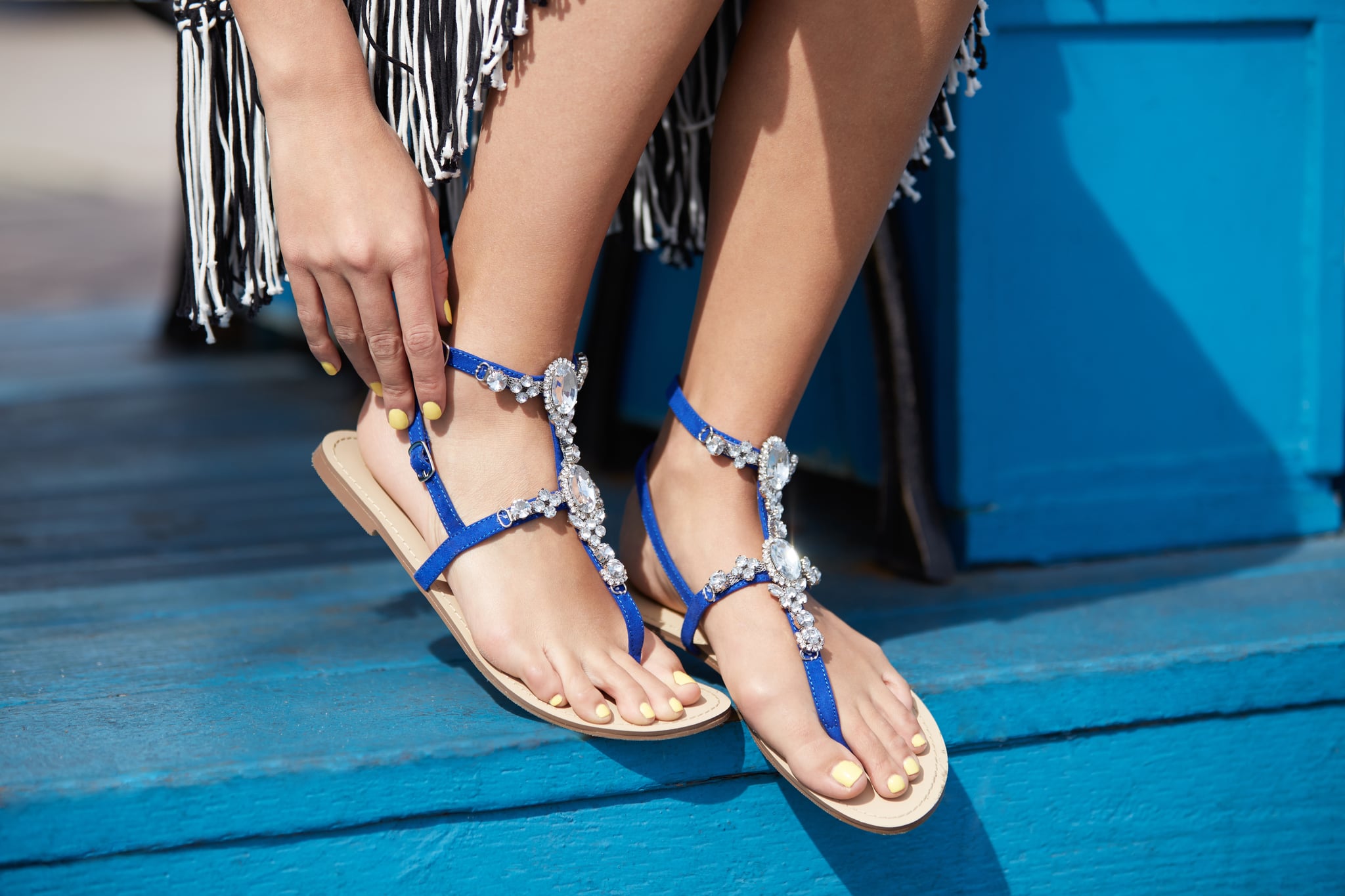 What this pair says: "I believe diamonds are a girl's BFF." You're into the G-L-A-M-O-R-O-U-S life, just like Fergie, and there's no need to apologize for your extra ways. Find the perfect balance between comfort and couture in rhinestone-embellished T-straps (they're not quite diamonds, but you have to start somewhere). Wear these broke-but-bougie sandals anywhere — from brunch to a cocktail party — to let everyone know you have high standards.
Like what you see? Take the Style Quiz & Shop Jovanka Now >>

5. The World Is My Weekend
What this pair says: "I like to take casual Fridays to the next level."
Let's be honest: professional attire sucks, and you get that better than anyone at your office. You're all about innovation and making the most of any situation. Enter denim wedges to let your colleagues see you "work it." Best thing about this style? You can go straight to happy hour, no shoe change required!
Like what you see? Take the Style Quiz & Shop Breece Now >>

Shopping Hack: ShoeDazzle has an amazing VIP Membership that comes with tons of perks and up to 30% off every style, every day! Right now, you can get your 1st style for as low as $10 when you become a VIP Member!

Take the quiz and start shopping!

This content was created by ShoeDazzle.

Image Source: BRAND PUBLISHER: ShoeDazzle