When Did the Lame Trend Start?
You Don't Have Elvis to Thank If You Love Lamé
Every week, we bring you the best shoppable fashion and lifestyle stories from the editors at InStyle.com, including this column about the origins of the much popular lamé fabric.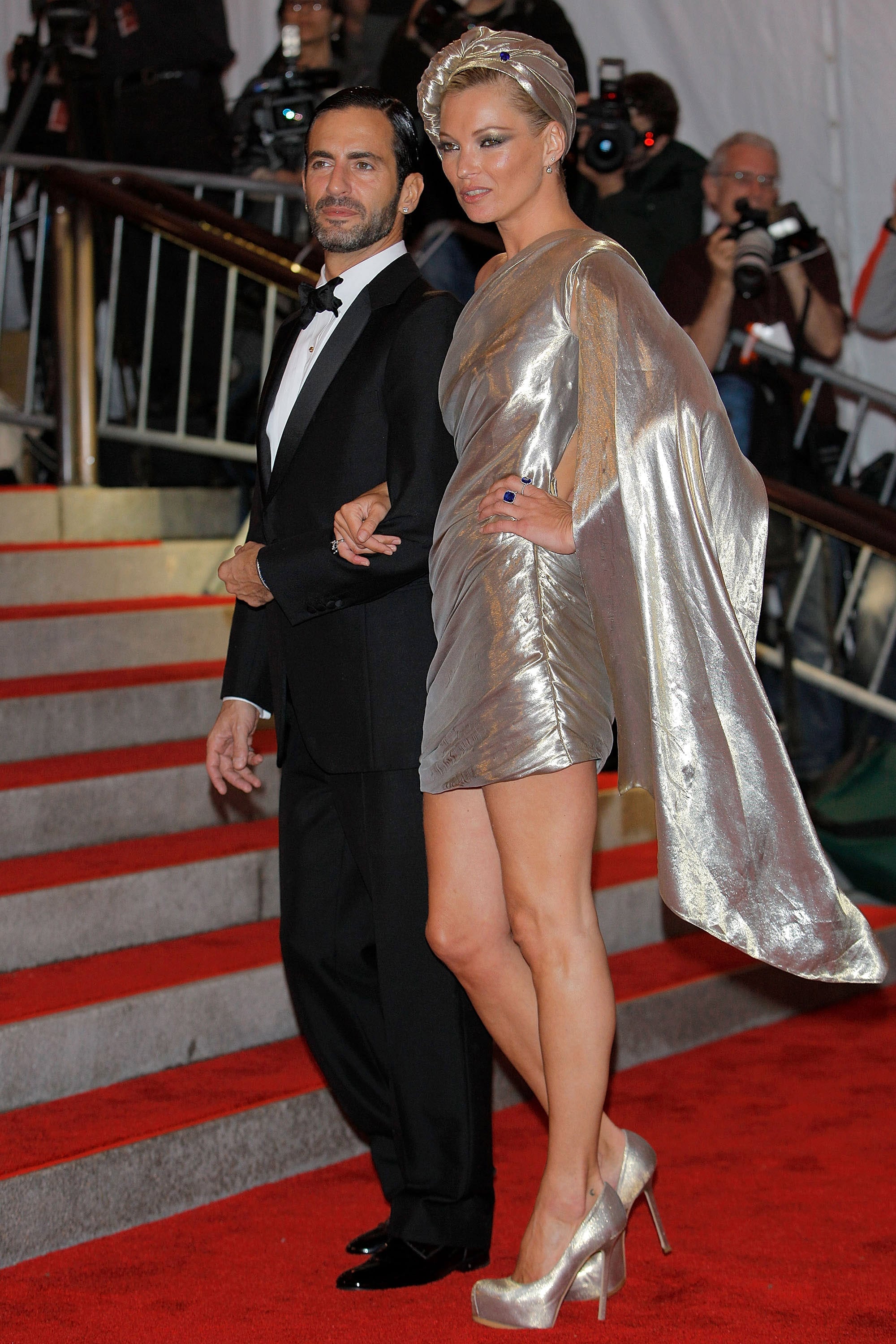 Among the metallic fabrics that have brought a new sense of shine to recent fashion, none have quite captivated designers this Spring more than lamé.
It's a slinky, sensual, almost liquid-looking material — usually made of a blend of silk and metallic (or synthetic) threads — that hasn't seen this sort of exposure since the disco era. In his glittering spring Lanvin show, Alber Elbaz transformed the very notion of lamé from trashy to luxurious with pleated dresses, jackets, and jumpsuits in violet, copper, emerald, and gold. That proved to be a popular collection, since those looks wound up on Rihanna and Sandra Bullock, among others, while Taylor Swift opted for a Gucci Première gold lamé gown with a crystal mesh overlay at the Grammy Awards this year.
As a flashy as lamé may be, its popularity throughout the decades can perhaps best be attributed to artists and musicians who have made such memorable statements. Think of Grace Jones. Or Elvis Presley in a gold lamé suit on the cover of his 1959 album 50,000,000 Elvis Fans Can't Be Wrong. What, you thought lamé started in the '70s?
Every few years, lamé makes a comeback thanks to a memorable celebrity moment, as when Kate Moss appeared at the Metropolitan Museum of Art's annual fashion gala wearing a silver Marc Jacobs minidress with a matching turban in 2009, or when Nicole Kidman appeared at the Oscars in 2000 in a Dior Couture dress that was described as "spun gold."
It actually goes way back, as fashion fanatics were reminded this year when Lanvin opened its Paris archives for a 125th anniversary celebration, and editors were treated to sessions in Jeanne Lanvin's historic office. Her sketch books included numerous, incredible examples of lamé dresses, which gained popularity in ornamental evening wear during the 1930s. (Ancient lamé predecessors such as "cloth of gold," literally woven from flattened strips of gold or gold-wrapped silk, were often significant in religious ceremonies and among royalty, but they were far less flattering or affordable.)
An interesting side note: early commercially available versions of lamé had their drawbacks, namely the acidic smell that resulted from the metal fabrics used in their production. As Lou Taylor notes in The Study of Dress History, writers of the period often mentioned its "idiosyncratic odour," citing a Nancy Mitford heroine who declares of silver lamé: "It smells like a bird cage when it gets hot, but I love it."
— Eric Wilson
Check out more great stories from InStyle:
Source: Getty / Randy Brooke