When to Start Wearing Tights
It's Pumpkin Spice Latte Season, but Are We Ready For Tights?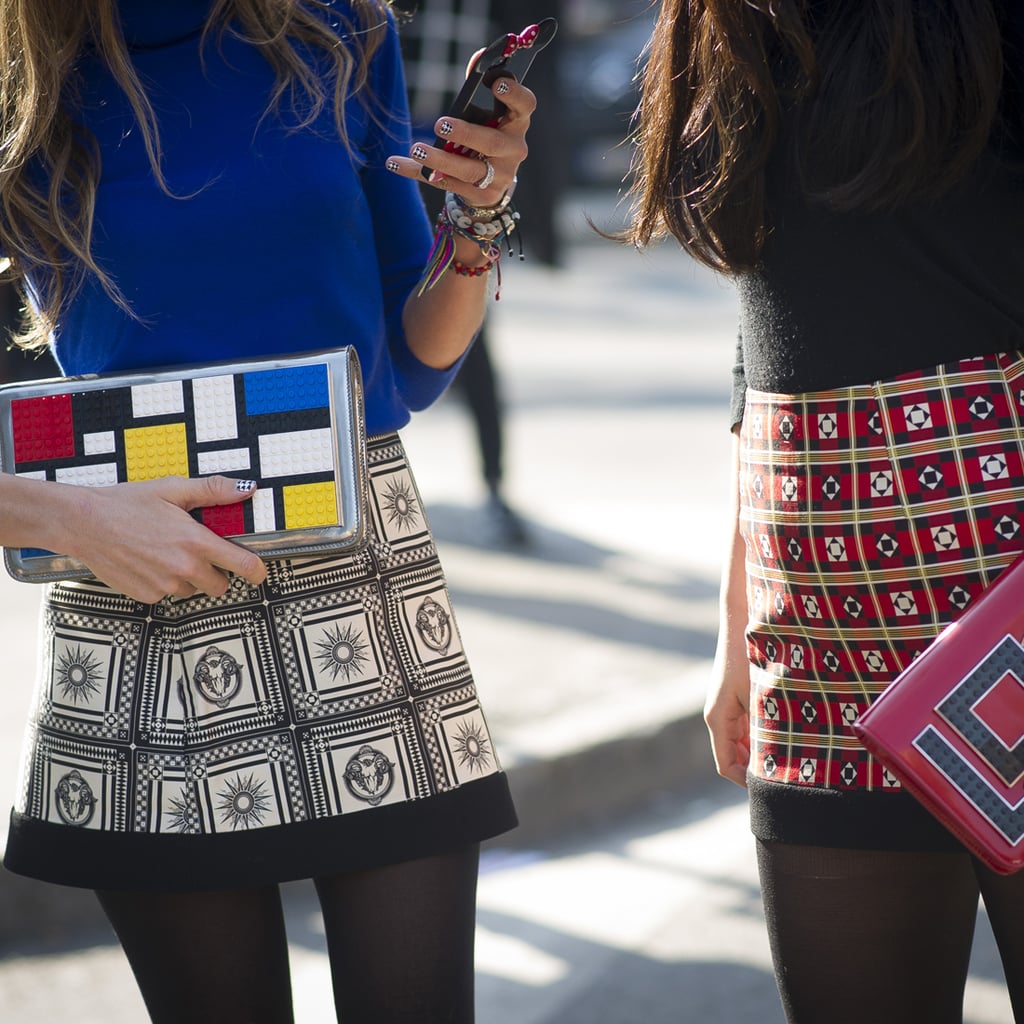 Every week, we bring you the best shoppable fashion and lifestyle stories from the editors at InStyle.com, including this feature on when you should start wearing tights. InStyle's editors share their opinions and when they break out their cozy pairs.
Let's face it: As the only practical, easy, and cost-effective solution to wearing dresses or skirts when temps dip, tights are among the most essential items when it comes to weathering the cold. But as to when you should break them out once fall rolls around remains a steadfast sartorial conundrum year after year. Or conversely, when is it appropriate to bare naked legs come spring? It seems like everyone has some opinion on the matter. So we turned to our in-house experts and posed the question to InStyle editors: "When should you start wearing tights?"
"When you feel cold or when it's chilly and you want to wear a short skirt. It's a good way to get extra mileage from more summery pieces. I start wearing mine when it's below 65 degrees and from November through February." — Wendy Wallace, InStyle market director
"I think bare legs look really chic in the fall for as long as possible. Especially since hem lengths are longer and can be paired with a higher boot. When it starts getting really cold in November I'll switch to a matte black tight with a black boot." — Dana Avidan-Cohn, InStyle senior market editor/digital correspondent
"Chilly and wet mornings are the hardest. I tell myself, if I can just make to the office without tights, I'll be okay. There's a great hosiery shop in Penn Station, so I can always make a pit stop there if I make the wrong decision. So far this fall, my legs have remained tight-free, and I am hoping to keep them that way for a couple more weeks at least." — Angela Matusik, InStyle.com executive editor
"When it's cold! (Kidding.) I generally try to push bare legs as long as I can, but I'd say by December is when you usually really need them." — Leah Karp, InStyle accessories director
"I just usually break them out when I'm cold, ha! I don't think there is a definitive time. It's different for every place and person! I like to wait until I absolutely have to—usually that's temps in the high 50s. But I do every once in a while see someone in May or June still wearing them, which I think looks a little heavy for spring and summer." — Ali Pew, InStyle market editor
"I've already worn mine, and then everyone at the InStyle office was in shock and made me take them off. I hate being cold. In the winter, I wear tights under my jeans. I should move to California." — Nika Vagner, InStyle.com senior social media editor
"Once I commit to wearing tights (usually around the same time I start ordering pumpkin spice lattes), I really commit. I'm a dress person, so tights become part of my everyday wardrobe from October to March. While I love the look of tights with dresses and skirts, I'm not a fan of sheer styles and always stick to opaque black or gray. These go with everything and look good with boots and even open-toe heels." — Violet Gaynor, InStyle.com senior fashion editor
For more InStyle stories, check out these:
Source: Getty/Timur Emek