White Tuxedo Jacket Trend at Oscars 2014
Was This the Style Secret to Winning an Oscar?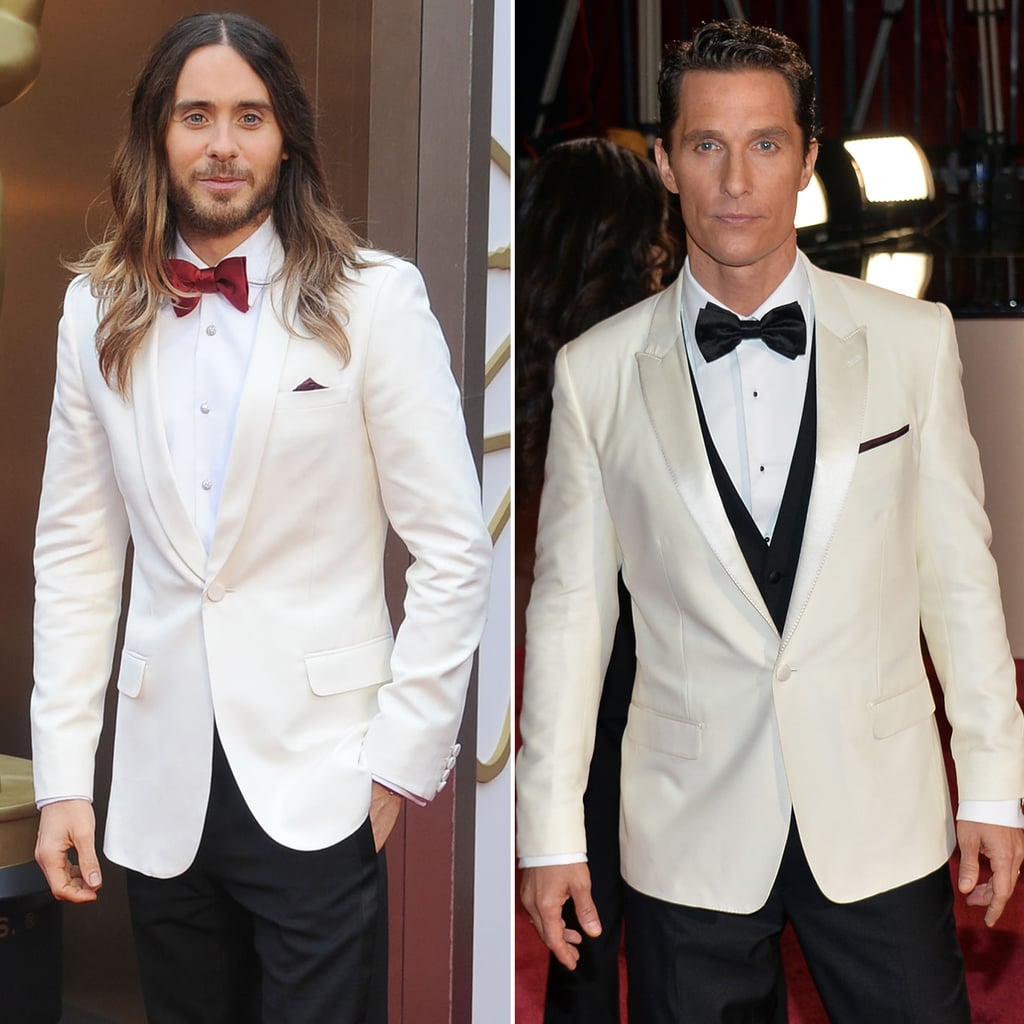 The piece: Club Monaco Fordina Tuxedo Blazer
The price: $398
Why we want it: We knew that Jared Leto and Matthew McConaughey were winners even before their categories were announced — and it was all because of their blazing white tuxedo jackets. During an awards show where, time after time, guys get dressed up in black, it was a refreshing change to see more than a few dapper gents deviate from the norm.
And they got us thinking: why can't ladies take a cue from Jared and Matthew and don a sleek dinner jacket the next time we're dressing for a night out? There's arguably no easier way to add a little menswear flair to your look than with this wardrobe go-to. We especially love the idea of styling this little guy with a pair of matchstick pants and some killer heels (OK, maybe we're also taking some inspiration from Jenna Lyons) to show that borrowing from the (red carpet) boys can still be downright feminine.