Who Is Francoise Hardy?
Meet the Original Street Style Star
Every week, we bring you the best shoppable fashion and lifestyle stories from the editors at InStyle.com, including this column about the beginnings of youth and street style inspired by French pop star and actress Francoise Hardy.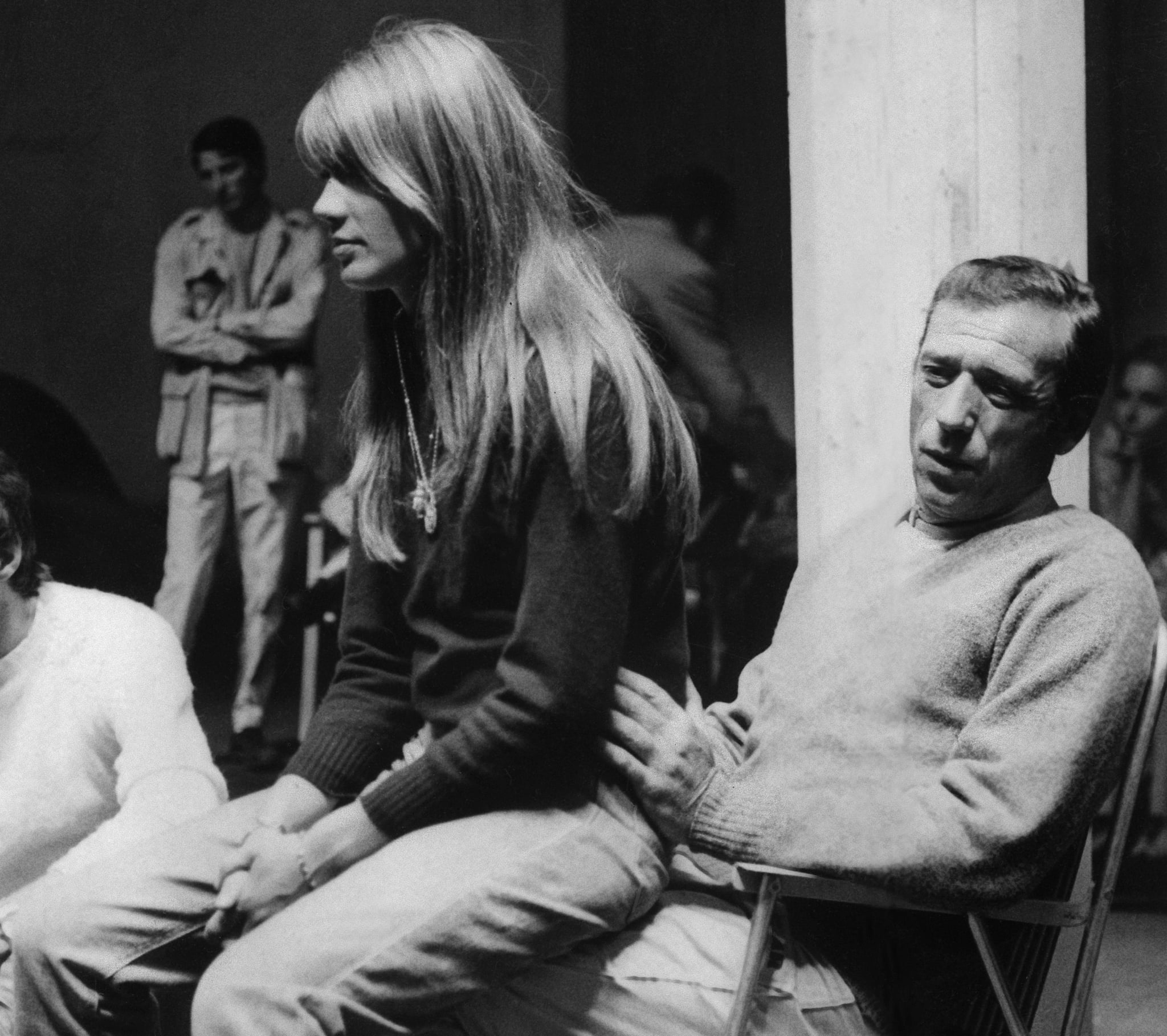 In almost every designer showroom, before a collection is made, there is a mood board: a poster on which images are tacked in a collage of colors, faces, and models that are the inspiration of a season. One of those faces that has peered back at an awful lot of designers in recent seasons has been that of Francoise Hardy, the eternally chic French pop star and actress who epitomized the turned-on and tuned-in youth movement that swept the fashion and culture of the 1960s (so vividly coined the "youthquake" by Diana Vreeland).
The latest designer to pay tribute to Hardy's casually drawn style is Lisa Perry, who is as enamored with that period of the late '60s and early '70s as is just about every designer, from Francisco Costa at Calvin Klein to Frida Giannini at Gucci. Perry's resort 2015 collection, shown this week, was an homage to Hardy, right down to the long, lanky hairdo, the heavy eye-grazing fringe and natural makeup, and a white blouse with a trim of delicate ruffles along the neckline. 
Designers may be interested in revisiting the period when youth and street style first made such an impact on fashion, simply because the same thing is happening today but in a way that often feels calculated and corporate. Hardy's style retains its sense of freshness and provocation because it was so original, a young woman who wore pantsuits to parties when such a thing was considered to be gauche. "White boots and yé-yé" was how The New York Times described her style in 1966, using a contemporary term for the European pop music coming from young women including Hardy and the glamorous blondes France Gall and Sylvie Vartan.
Hardy's fashions, a pared-down tomboy style of white sweater and white jeans, a miniskirt and boots, a mannish coat, was as spare and elegant as her early lovelorn songs, "Tous les garcons et les filles" and "Le temps de l'amour." Her distinctive, melancholy looks led to small roles in films like Grand Prix and What's New Pussycat? and inspired designers from Yves Saint Laurent to Paco Rabanne, the latter dressing her in one of his famous metal dresses made of glittering gold tiles. When she wore a Courrèges pantsuit, it was deemed a triumphal moment for French fashion. Mick Jagger once described Hardy as his "ideal woman," and Bob Dylan dedicated a poem to her, if that gives some scope of her credibility.
Decades later, she was even a muse of Nicolas Ghesquière while he was at Balenciaga and occasionally attended his shows. Perhaps the greatest validation of Hardy's impact on style, though, came from Rei Kawakubo, the Japanese designer who founded her label in 1969, choosing the name Comme des Garcons based on the very French-ness of a classic Hardy lyric.
Her look of that moment has had such continuing resonance, in fact, it has become something of curiosity to Hardy, who continues to record music with illustrious style. "I don't recognize it," she said in a 2011 British interview of her status as a fashion icon. "It's as if you are talking about someone else."
— Eric Wilson
Check out more great stories from InStyle:

Source: Getty/AFP