Source: POPSUGAR Photography / Jen Kay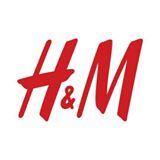 Looking for some fashion inspiration? We partnered with H&M and asked seven editors to put together their dream outfits from H&M's Spring collection.
When we took a look at H&M's Spring collection, rich with woven fabrics and intricate appliqués, we knew we wanted to profile it in a unique way – by letting POPSUGAR staffers dress themselves in it. And we didn't have to look far to find colleagues who had a soft spot for the fast-fashion retailer – the brand's got serious fashion cred, attracting the attention of celebrities and influencers alike.
So after getting our hands on a number of pieces from the Spring campaign, we tasked our co-workers with the job of putting together looks that were unequivocally them. Find out how these seven editors styled H&M pieces to reflect their personal styles (and hometowns!) and why they just can't get enough.