12 Coats and Jackets Anyone Will Be Happy to Unwrap This Holiday Season — Starting at $20!
Paid Content For
Nordstrom Rack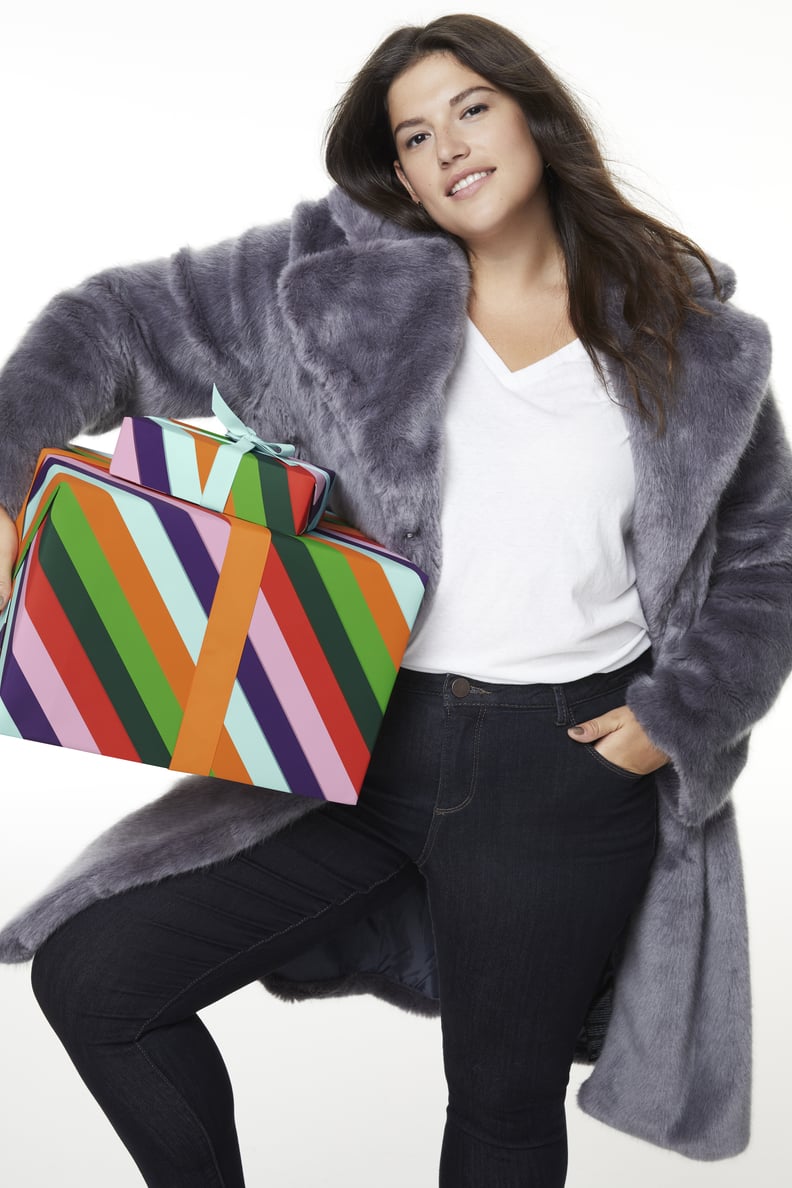 Nordstrom Rack
Nordstrom Rack
Every editorial product is independently selected by our editors. If you buy something through our links, we may earn commission.
There's a certain level of satisfaction that comes with watching your loved ones unwrap gifts you picked out — and get genuinely excited about them. Mastering someone else's taste is no easy feat, but with a little strategy and guidance, you can select an option that's sure to impress.
The first step? Deciding what type of piece to gift. Sure, dresses, pants, and sweaters are all viable picks, but we suggest choosing something that not only has more opportunities for wear, but truly feels like a necessity. Coats and jackets meet that criteria perfectly. To help you wade through all of the styles on the market, we've put together a helpful guide with 12 foolproof options starting at just $20 (no, that's not a typo). Keep reading to shop them now from Nordstrom Rack.
01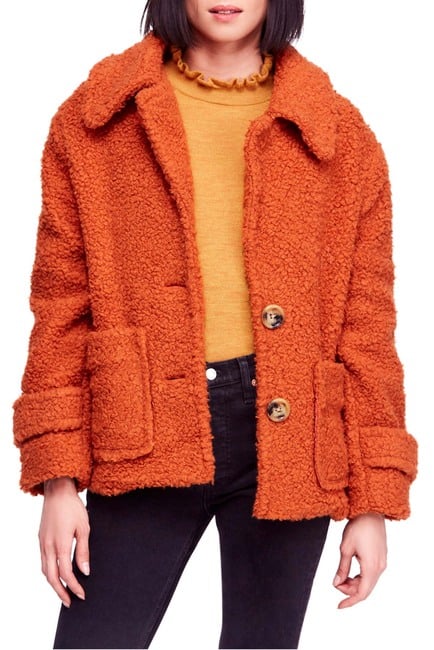 A Cozy Teddy Coat
These days, it's difficult to scroll through Instagram or walk the streets of New York City without spotting a minimum of five teddy coats ($20 and up). But it's for good reason; the faux shearling material is not only incredibly warm and cozy, it makes any coat or jacket style more adorable.
02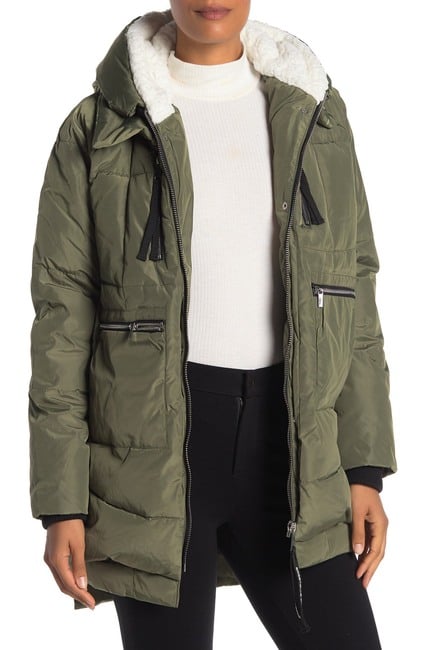 An Insanely Warm Parka
If you live in a chilly locale, a parka ($43 and up) is a must-have piece of outerwear. These days, there are so many cute styles to choose from for a gift that's guaranteed to get lots of use.
03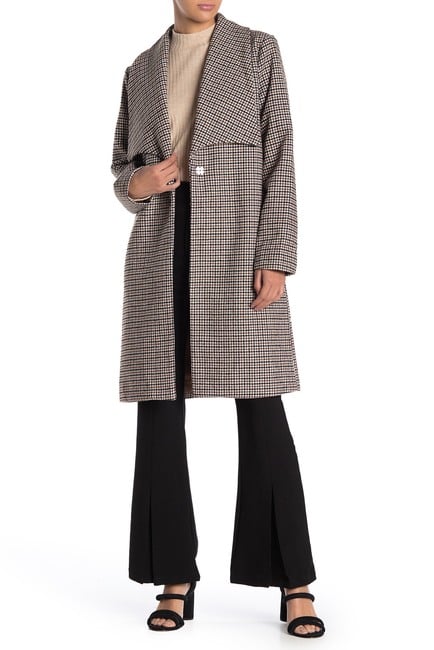 A Chic Plaid Coat
Oh, so the person you're shopping for loves all things chic? Look no further than a plaid coat ($35 and up). It'll never go out of style, and continues to dress up any outfit.
04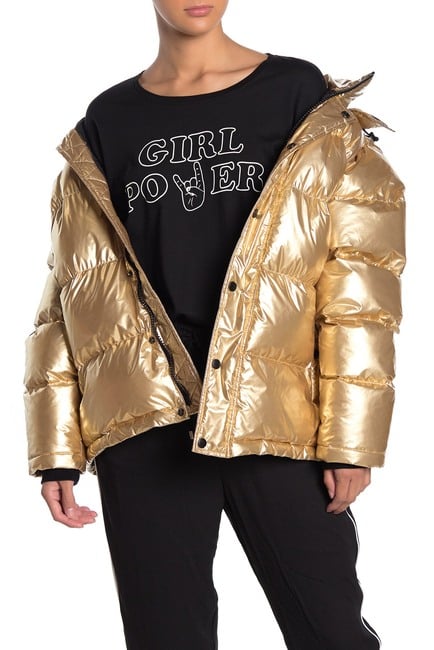 A Puffer Packed With Personality
Puffers ($33 and up) come in endless patterns and hues, which make them the ultimate form of statement outerwear. What's more, they provide tons of warmth, even in the dead of Winter.
05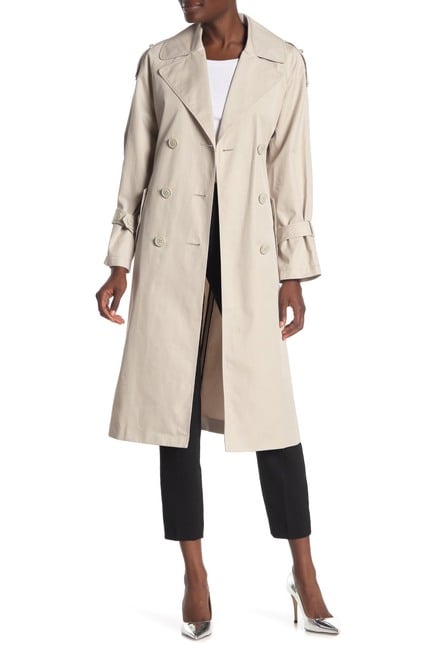 A Classic Double-Breasted Style
There's a reason that double-breasted coats ($30 and up) have withstood the test of time — they're extremely flattering and look instantly elevated, even when paired with jeans and sneakers.
06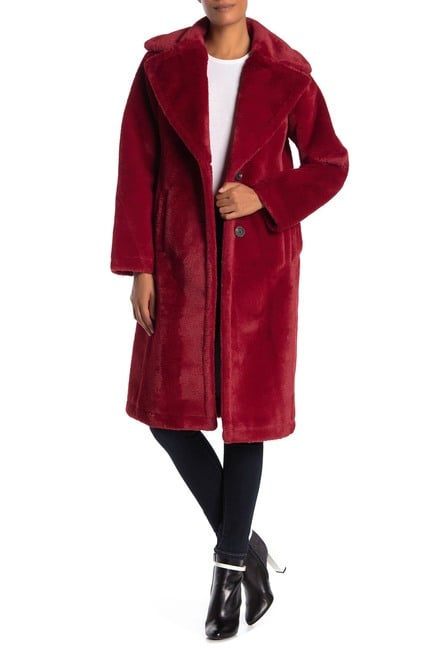 A Statement Faux Fur
Rounding out the trifecta of teddy coats and puffers, faux-fur coats ($25 and up) offer the best of both worlds: they come in endless colors and prints to showcase your personality while being extremely stylish and cozy. In other words, they make for an excellent gift.
07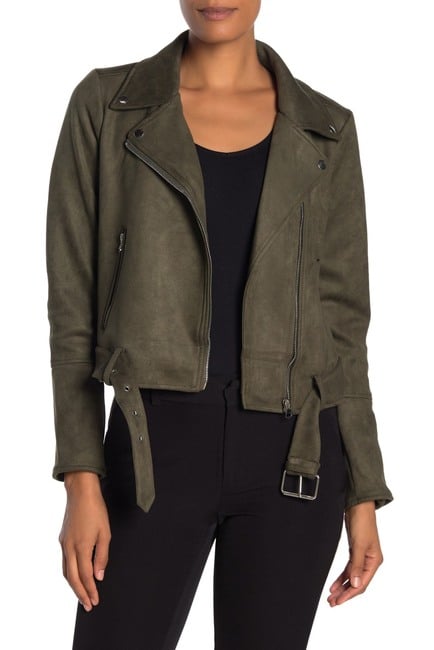 An Edgy Moto Style
A lighter, more compact alternative to big, fluffy coats, moto jackets ($30 and up) can easily be considered a wardrobe necessity. Available in countless tones and textures, you can select the combination that best fits who you're gifting.
08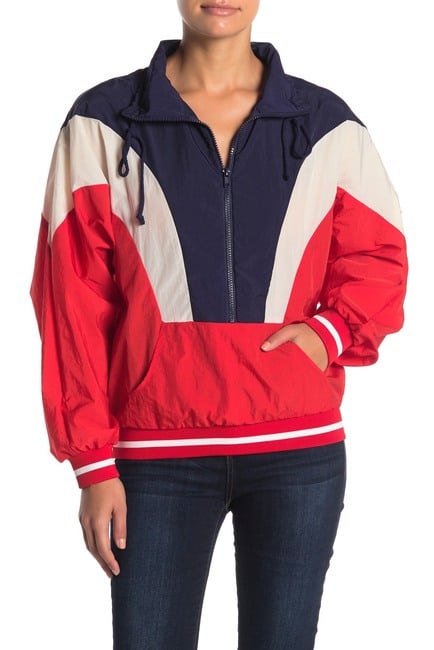 A Mid-Weather Windbreaker
Not only is a windbreaker ($25 and up) a great choice for fighting chilly, windy days, but it's the ultimate way to induce major nostalgia. With colorblocked stripes and an oversize fit, they capture that '80s vibe flawlessly.
09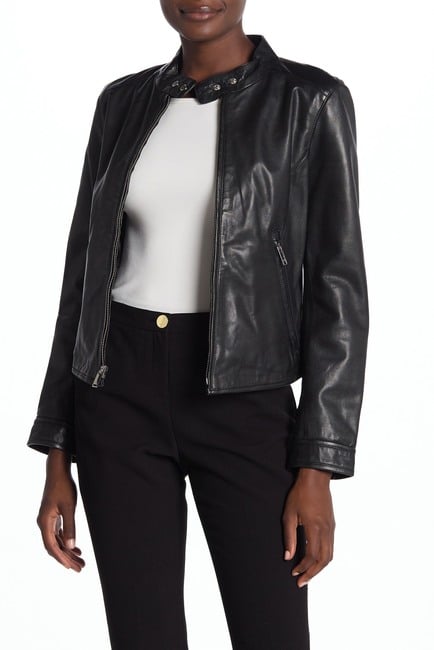 A Leather Jacket They'll Wear For Years
Similar to moto jackets, leather jackets ($32 and up) reduce bulk while turning up the edge factor in a big way. Plus, investing in a good quality option means it'll last forever.
10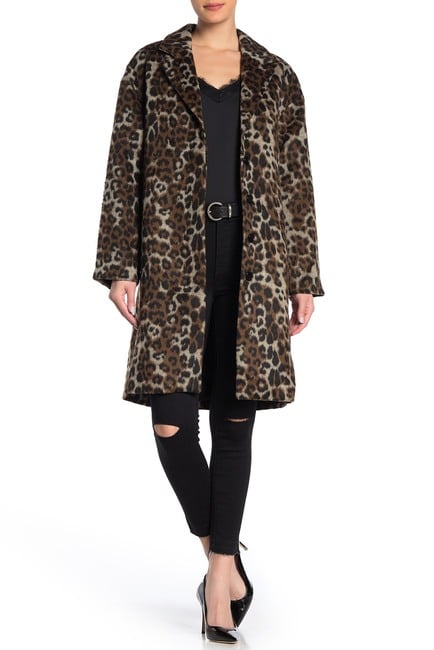 A Wool Coat For Extra Warmth
If you're scoping out a good quality option that guarantees warmth, you can't go wrong with a wool coat ($33 and up). Whether a classic, solid-colored option or fun pattern better fits their style, you have tons of great options to choose from.
11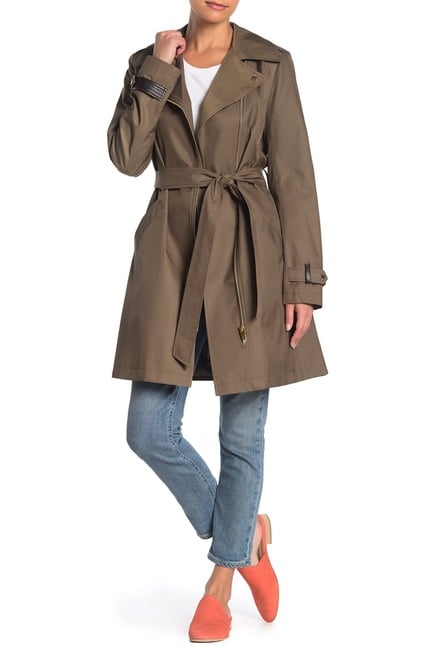 A Timeless Trench
The perfect in-between weather piece, a trench coat ($40 and up) is just about as timeless as it gets. They'll keep out the cold without feeling too heavy, and a belted waist will look extra flattering.
12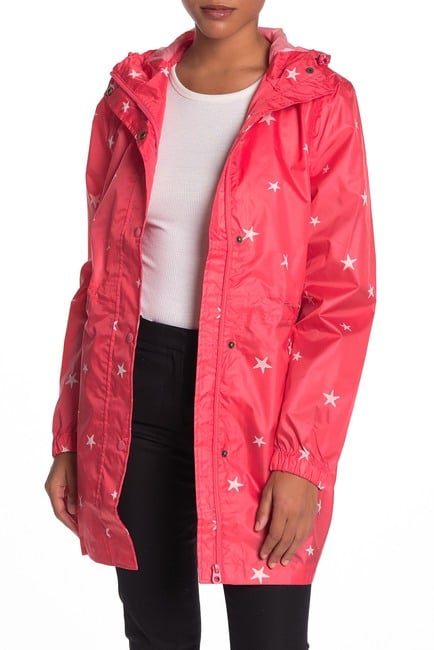 A Waterproof Raincoat
If practicality is a priority, a raincoat ($22 and up) might be the gift you're looking for. They can be worn across various seasons and are a universally crowd-pleasing closet necessity.