Amy Schumer Is Releasing a Clothing Line "For All Sizes and at a Chill Price Point"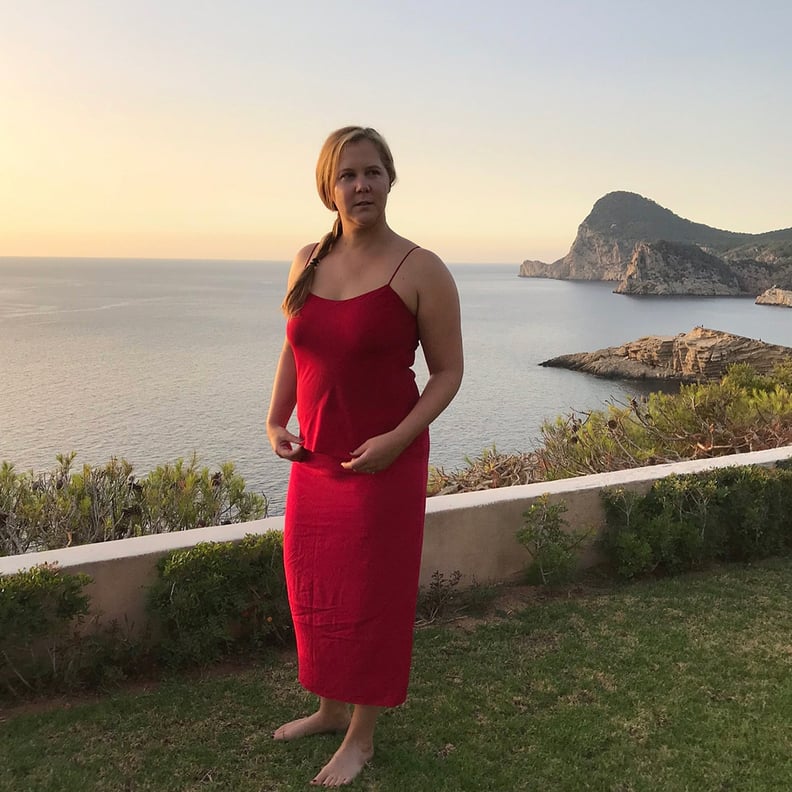 When Amy Schumer announced that she was "cooking something up," her Instagram comments immediately flooded with congratulatory remarks. Her fans assumed she meant that she's expecting a baby with her husband, Chris Fischer. Not so fast, people — what she's cooking up is a clothing line with celebrity stylist and costume designer Leesa Evans. (One of the rules of life: never assume a woman is pregnant.)
Amy kept things lighthearted and poked fun at the comments, saying, "It looked like I was pointing to a bump or something but I'm not. Leesa Evans and I created a clothing line for all sizes and shapes and at a chill price point. That's what I was trying to allude to. But thank you for thinking of my womb." Gotta love her! We have no doubt the I Feel Pretty star's first clothing line will be loved and worn by women everywhere.
She and Leesa Evans have worked together for several years, and the celebrity stylist was named one of the 25 most powerful stylists in Hollywood in 2016. The duo also started an initiative called Stylefund, which aims to guide women to "find their individual silhouette and create true confidence."