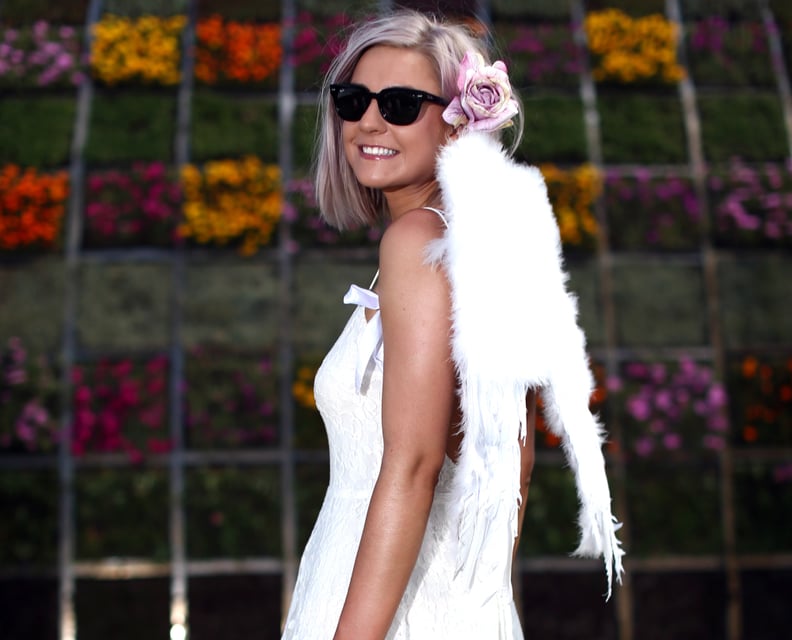 1. Angel Wings
True life story: While we were at Coachella, minding our own business and trying to listen to MGMT, a gaggle of girlfriends all wearing big, life-size feathery angel wings skipped past. It didn't make all that much sense, but we get that there is a certain type of joyfulness surrounding a festival that elicits carefree accessories. Wear them if you will, but please, shed them once you head back to civilization.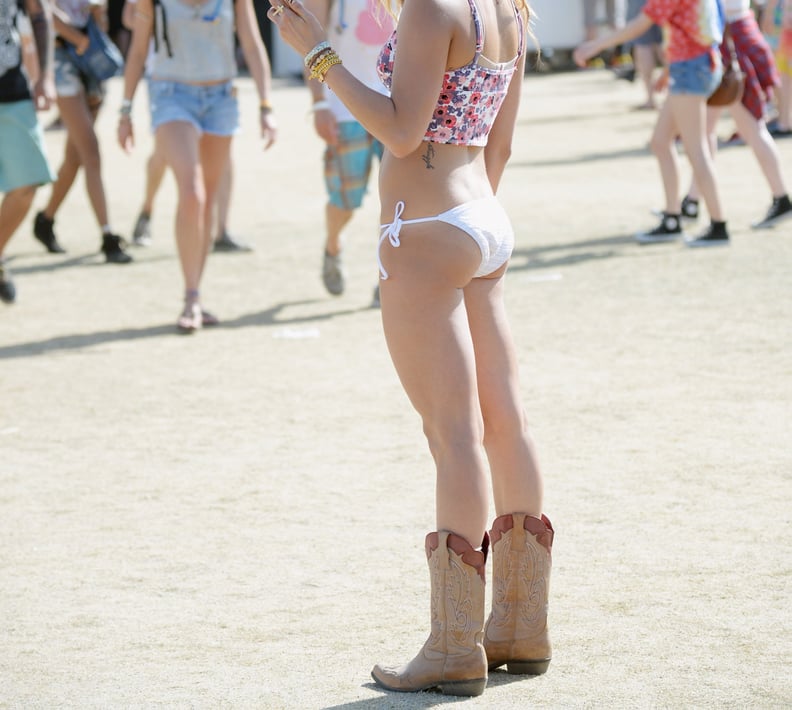 2. Bathing Suits as Clothing
We might love the bodysuit, but hear us now: bathing suits are not the same thing! A day spent in the sun at a festival can get hot, explaining some people's urge to strip down to the sort of pieces typically found poolside, and we get it: when the mercury hits a certain number, we'll do anything to feel cooler. Still, once you take off the wristband, leave your bikini for vacation only.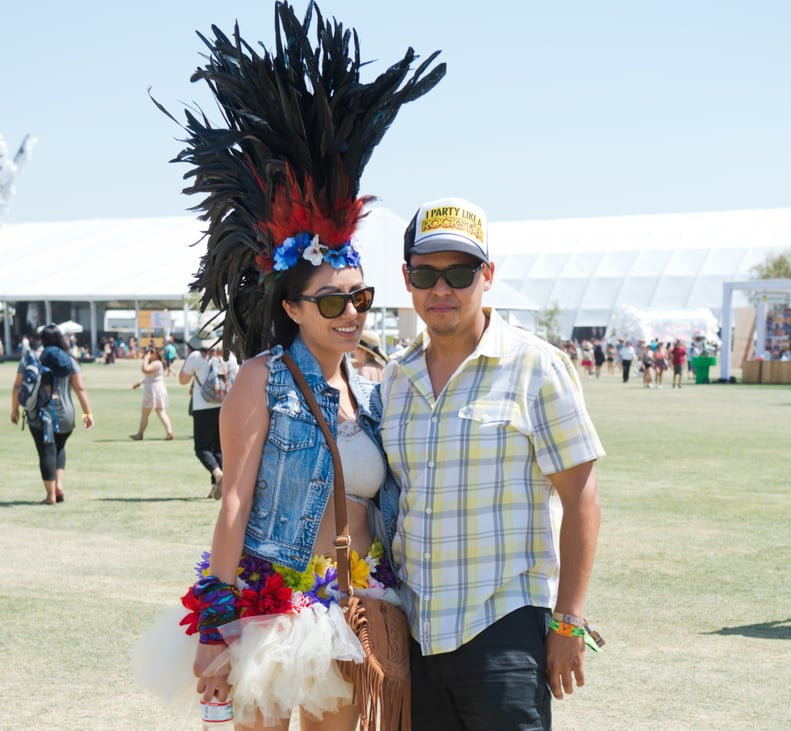 3. Feather Headdresses
The dramatic, straight-to-the-sky feather headdress (or mohawk, in this case) is a puzzling one: How do showgoers behind you actually see the main stage? Isn't it hot, or at least heavy, to wear? If you can fit it in your luggage and want to wear it, go for it, but once you get back to your normal routine, stash it somewhere and reach only for fedoras, baseball caps, and the like. Oh, and the tutu? We'll get to that in a second.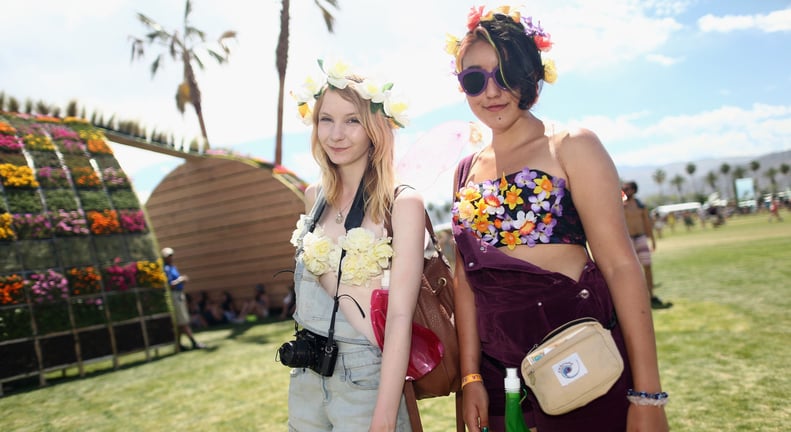 4. Floral Wreaths
When it comes to music festival accessories, you're never lacking for floral wreaths (and we love them!). Still, while the laid-back vibe works for a fest, it doesn't translate as well to reality (ditto for the embellished bra tops). If you're super into the look, get the same feel by opting for an embellished headband or crown. If you're obsessed with blooms, tuck a fresh one behind your ear for a Spring dinner alfresco.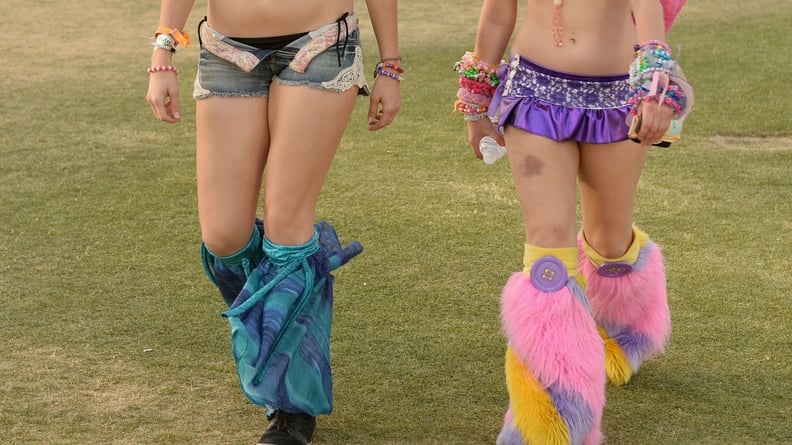 5. Furry or Otherwise Weird Knee-High Boots
Whether fur or silky scarf, this to-the-knee shoe is not for the demure. We're still left puzzling over whether they're a DIY creation or something store-bought, but either way, we're hoping we never run into a pair on a regular city street. If this is your thing, more power to you, but shoes should never be the focal point of your outfit due to rainbow-colored hair or fabric that ripples in the breeze. Also, we'd advise on avoiding the unbuttoned shorts and metallic micromini when you get home.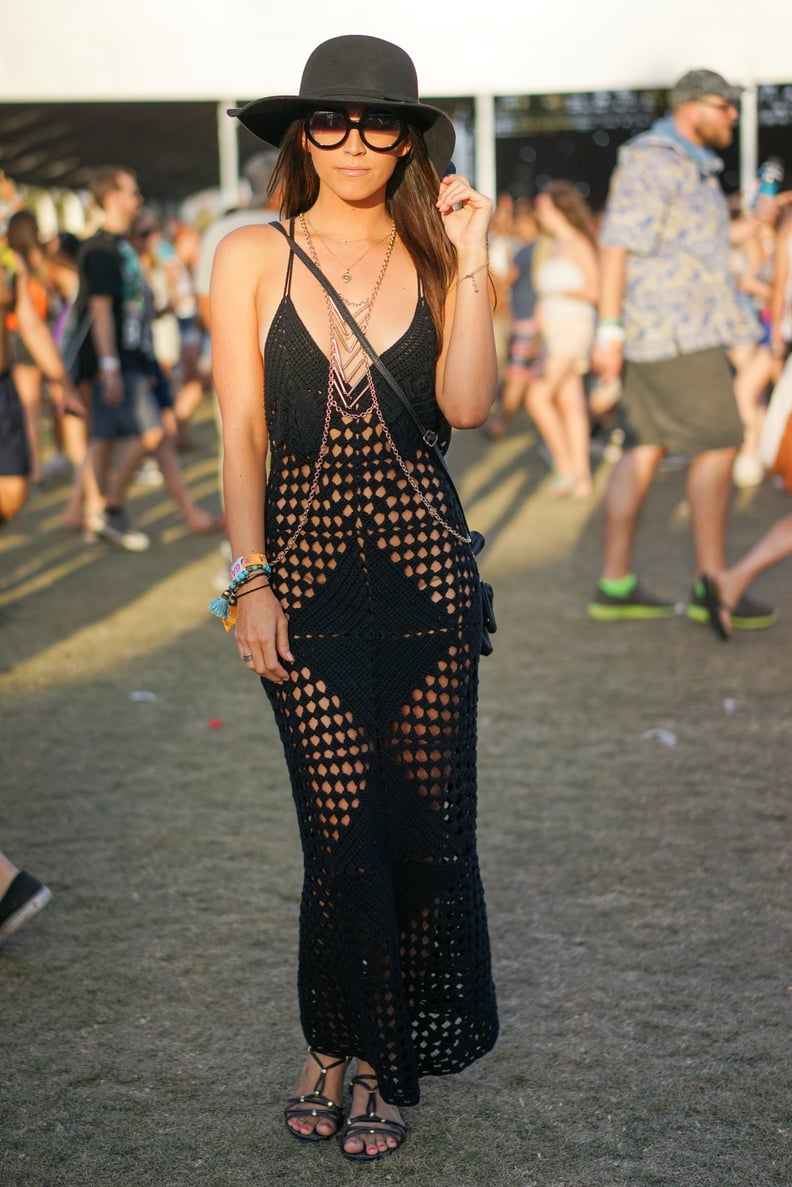 6. Excessive Crochet
Light and airy, crochet is a Summer staple just as much as linen or seersucker. And while we love the look for casual weekends and vacation dinners, there's a simple styling trick to take this exposed festival outfit to real-life territory. Instead of wearing it sans underpinning (and flashing a lot of skin), layer your piece over an item that's the same approximate size and shape. Worn over a long silky dress, this black maxi would be chic enough for everyday.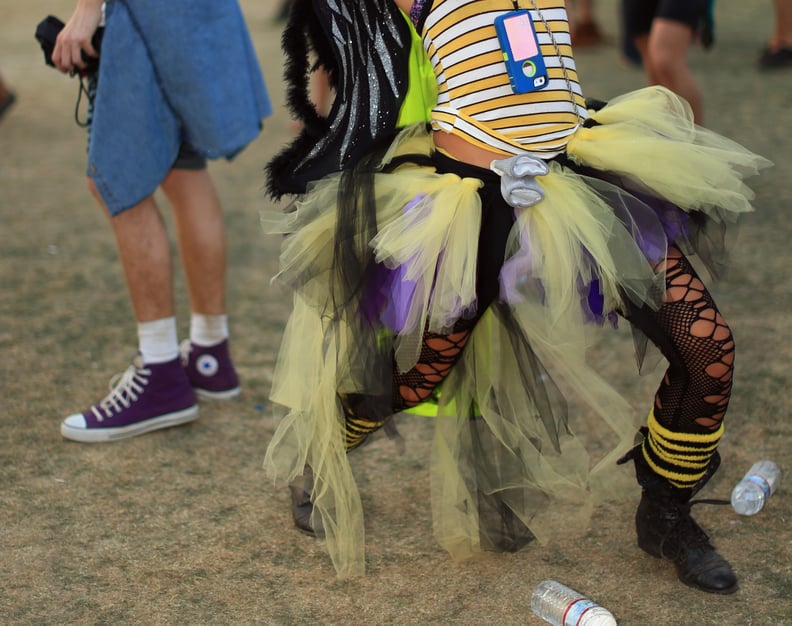 7. Tutus
This particular fluffy mix of tulle is funky and definitely eye-catching. If that's your goal when it comes to packing for a festival, you couldn't pick a better piece to throw in your luggage. The best part about the airy net fabric is that it's fairly inexpensive, meaning you can wear yours until it's trashed and simply dispose before heading home. Trust us, there's nowhere in the regular 9-to-5 where this one will work.