This Throwback 'Gram of Anna Wintour Confirms She's the Most Stylish Mama on the Block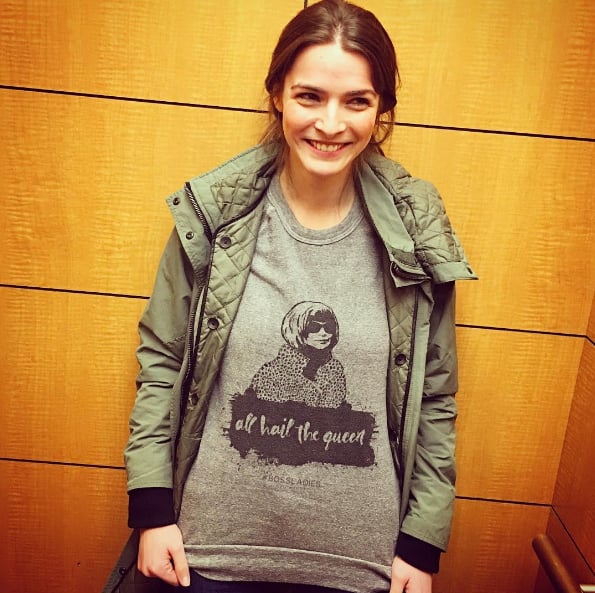 As we scrolled through our fashion-filled feeds on Mother's Day, admiring throwback shots from the supermodels and Chrissy Teigen cooking in a crop top, we searched for a #winner. Which iconic mama would officially be named the queen of Mother's Day? Thanks to Bee Shaffer, Anna Wintour came out on top.
Bee shared a photo of the Vogue editor in a vintage-style paisley top and white high-waisted shorts, writing, "Best Mom, best legs, best everything. Happy Mother's Day AW!" We thought the caption was pretty great, but when we saw Bee's tee, which also paid homage to her famous mom, we were smitten. Her graphic shirt wasn't couture, but we bet it was still Anna approved — especially when she ruled Instagram in the name of the holiday. Read on to take a look.