10 Stunning Shiny Looks That Demand Your Attention
While there were plenty of looks that caught our eye on the catwalk at Couture Fashion Week, we can't forget about all the killer outfits that happened off of the runway. Celebrities were out and about attending parties and previews, and we noticed one style in particular popping up at nearly every event: sleek and shiny.
Whether it was embellishments on dresses or silky pants, these stars — and their clothes — demanded our attention once the spotlight hit. See them all up ahead and gather some inspiration for your weekend looks. Go on, girl. It's your time to shine.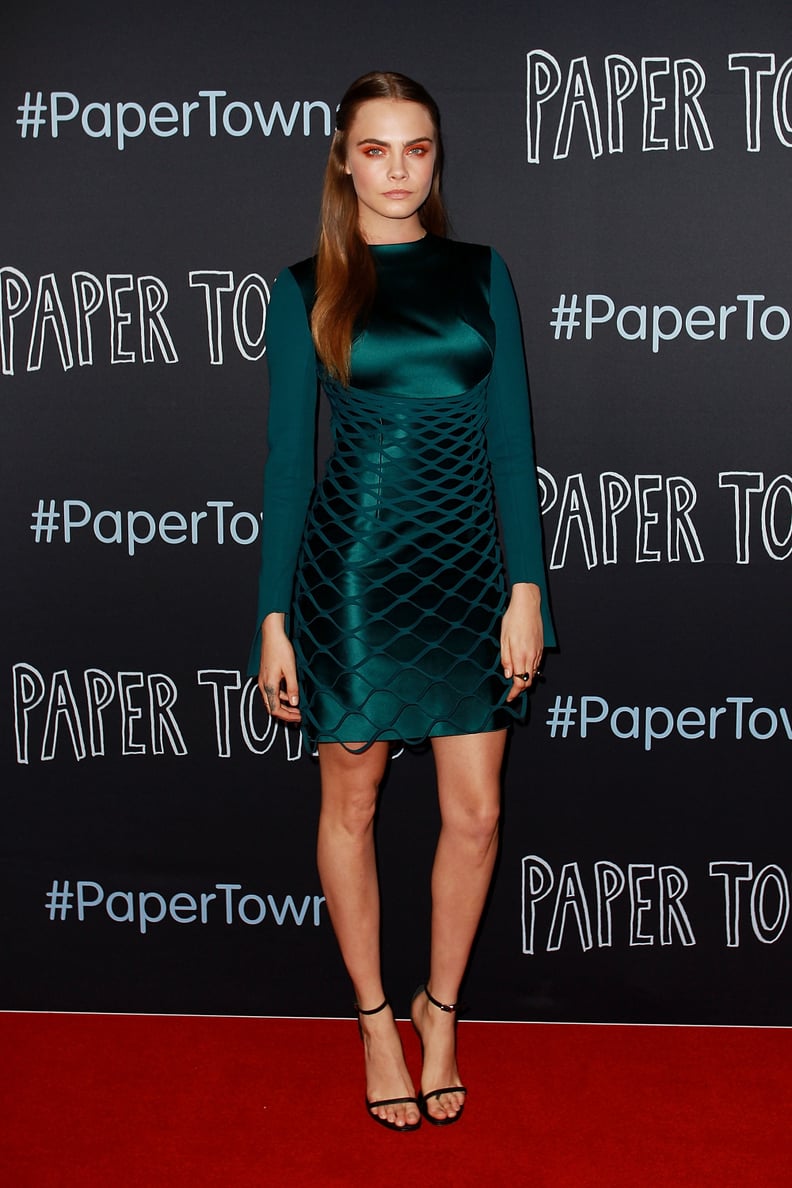 Cara Delevingne
Cara Delevingne attended the premiere of Paper Towns in Sydney, Australia, wearing a dark green Dion Lee dress.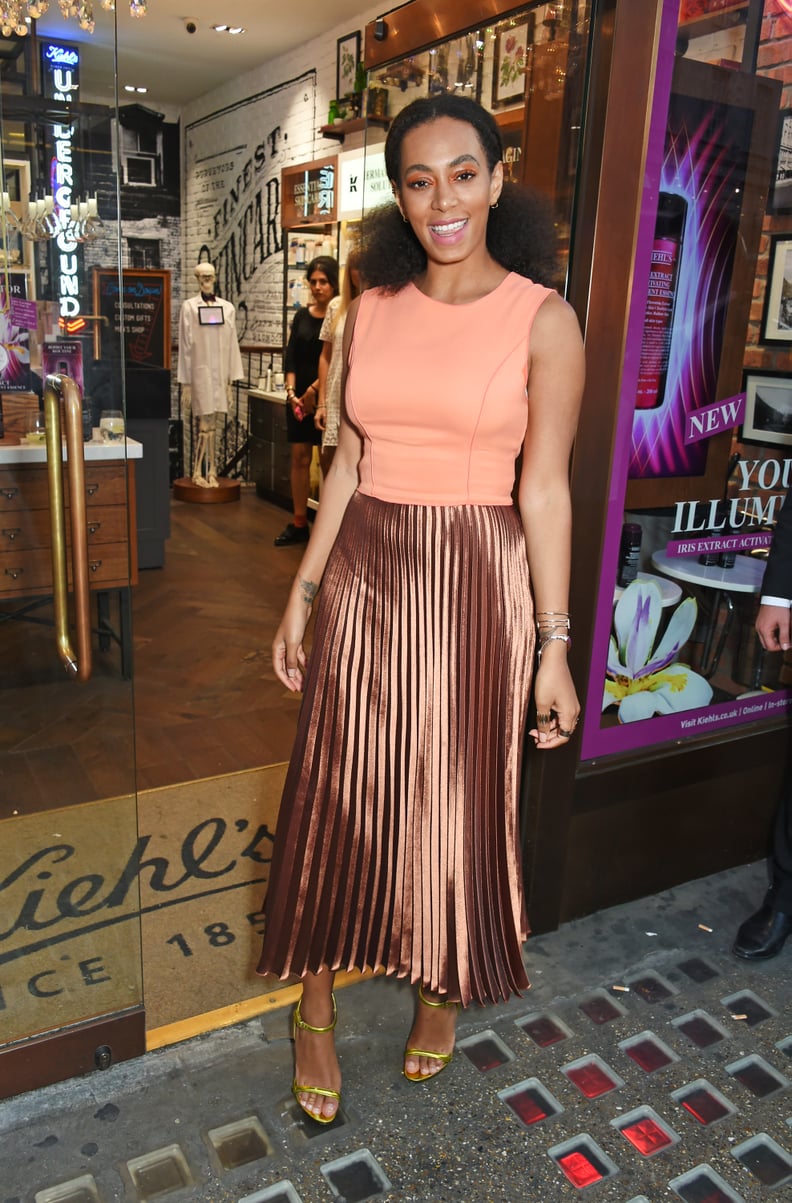 Solange Knowles
Solange Knowles knows what styles work for her! The star kept it classy in a midlength bronze skirt, which she paired with a peach-colored crop top.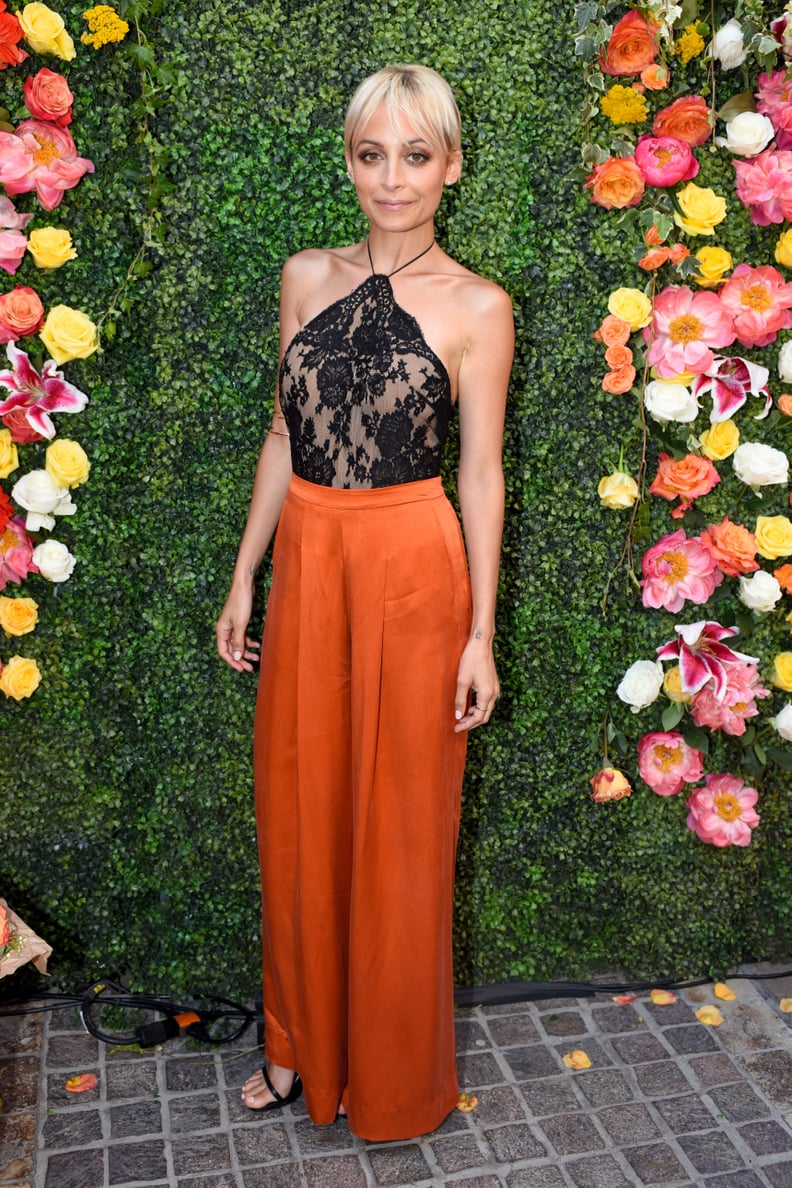 Nicole Richie
Nicole Richie attended the premiere of her show Candidly Nicole in a pair of orange pants from her clothing line, House of Harlow 1960. The star opted to go a little sexy on top, pairing them with a lacy halter top.
Emilia Clarke
Emilia Clarke looked simply classic in a fit-and-flare red dress by Christian Dior as she attended the Tokyo premiere of Terminator Genisys.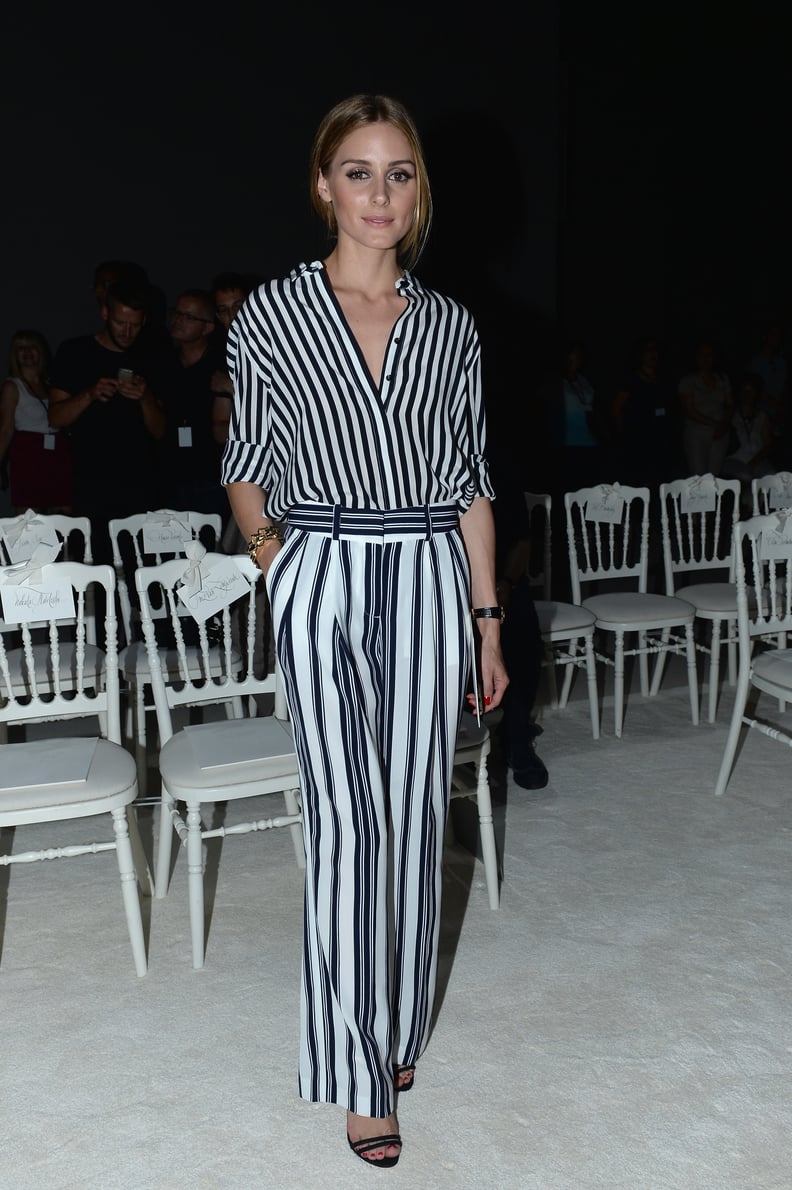 Olivia Palermo
While Olivia Palermo wore many stunning looks throughout Paris Couture Fashion Week, we were partial to the way she mixed prints with these striped separates.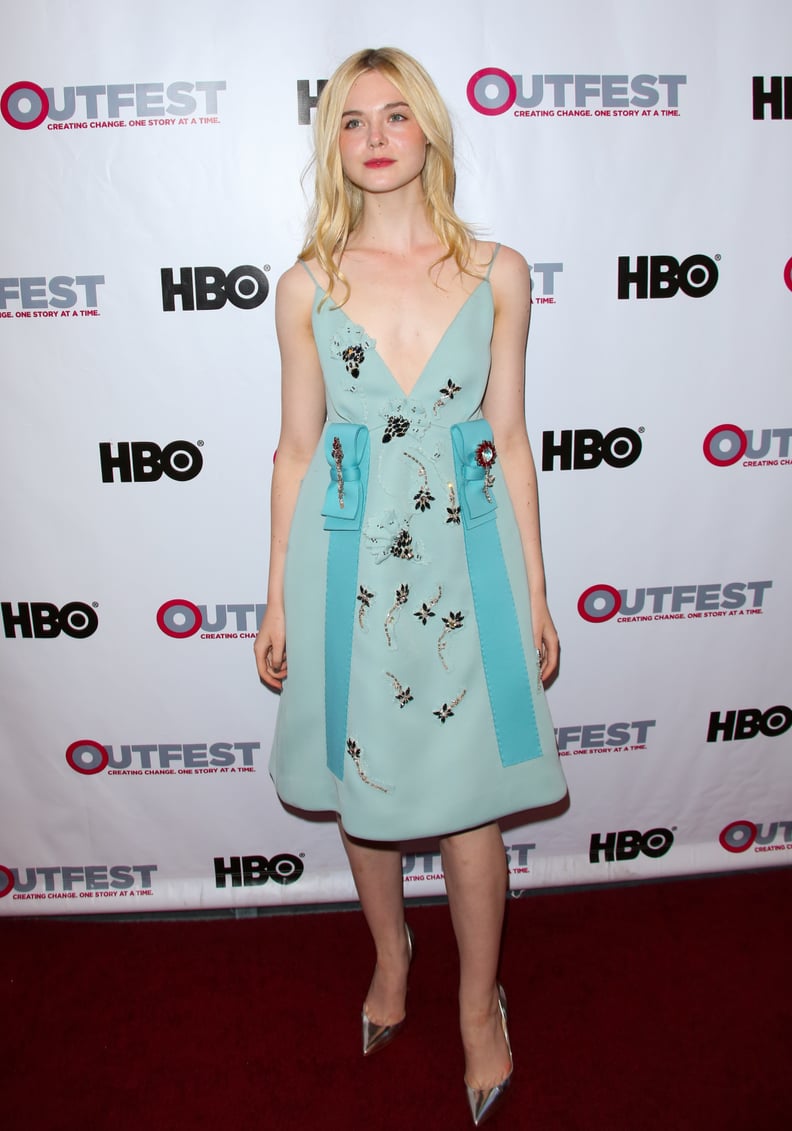 Elle Fanning
At the opening-night gala of Tig, Elle Fanning rocked a sweet, blue-and-silver bow-embellished dress by Prada.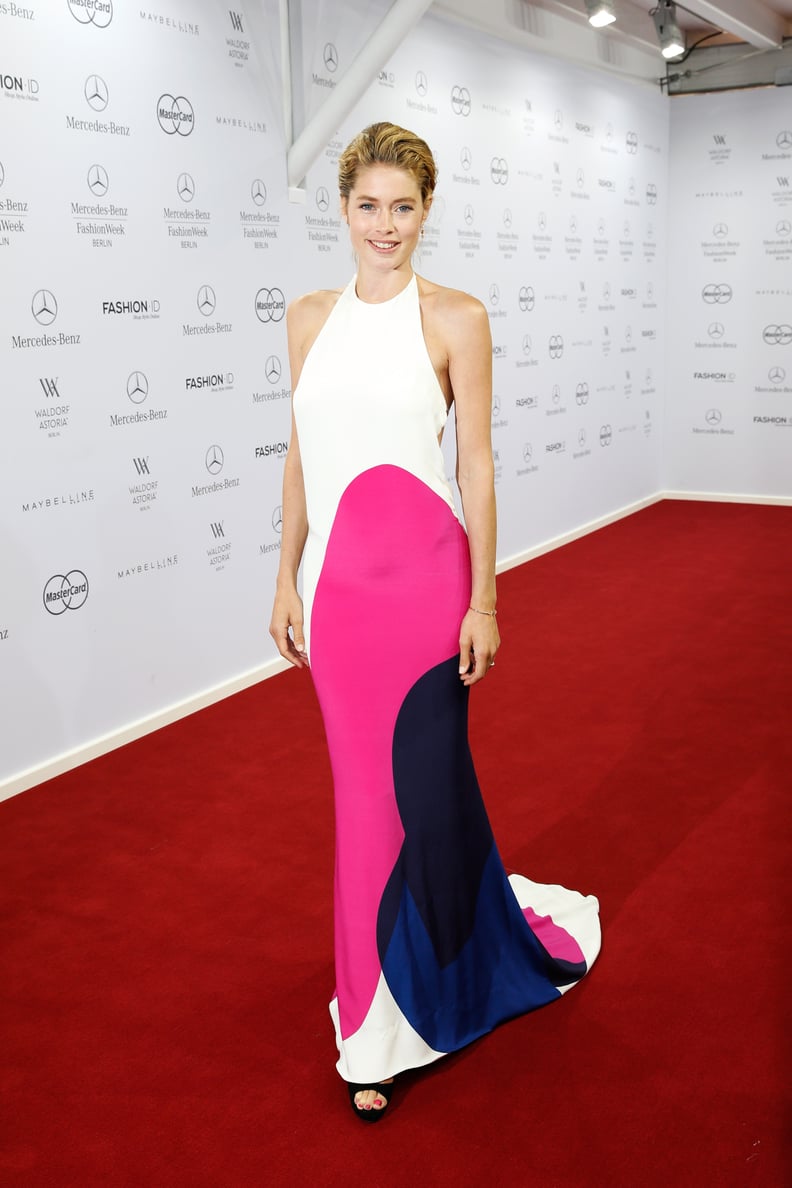 Doutzen Kroes
Doutzen Kroes definitely turned some heads in this sleek, multicolored gown by Stella McCartney, which she wore to Fashion Week in Berlin.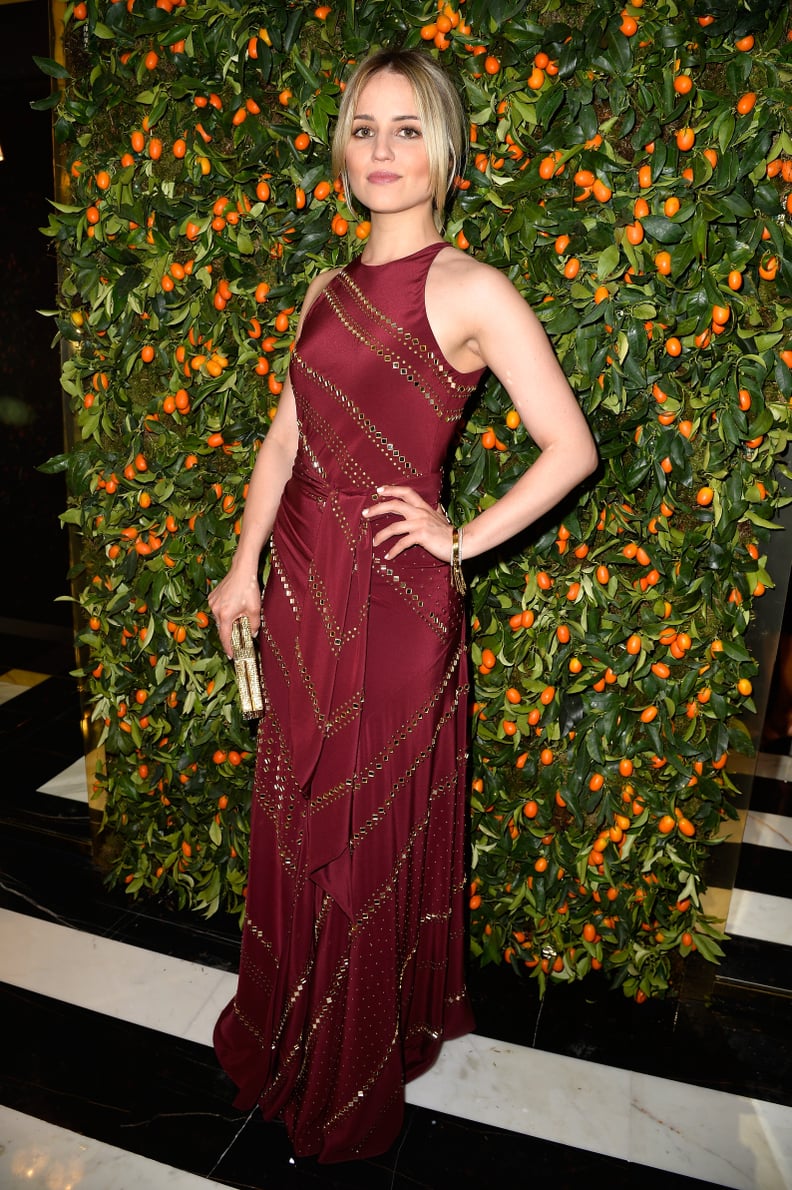 Dianna Agron
Dianna Agron stepped out at the Tory Burch Paris flagship store opening wearing a long, burgundy gown decorated with gold embellishments.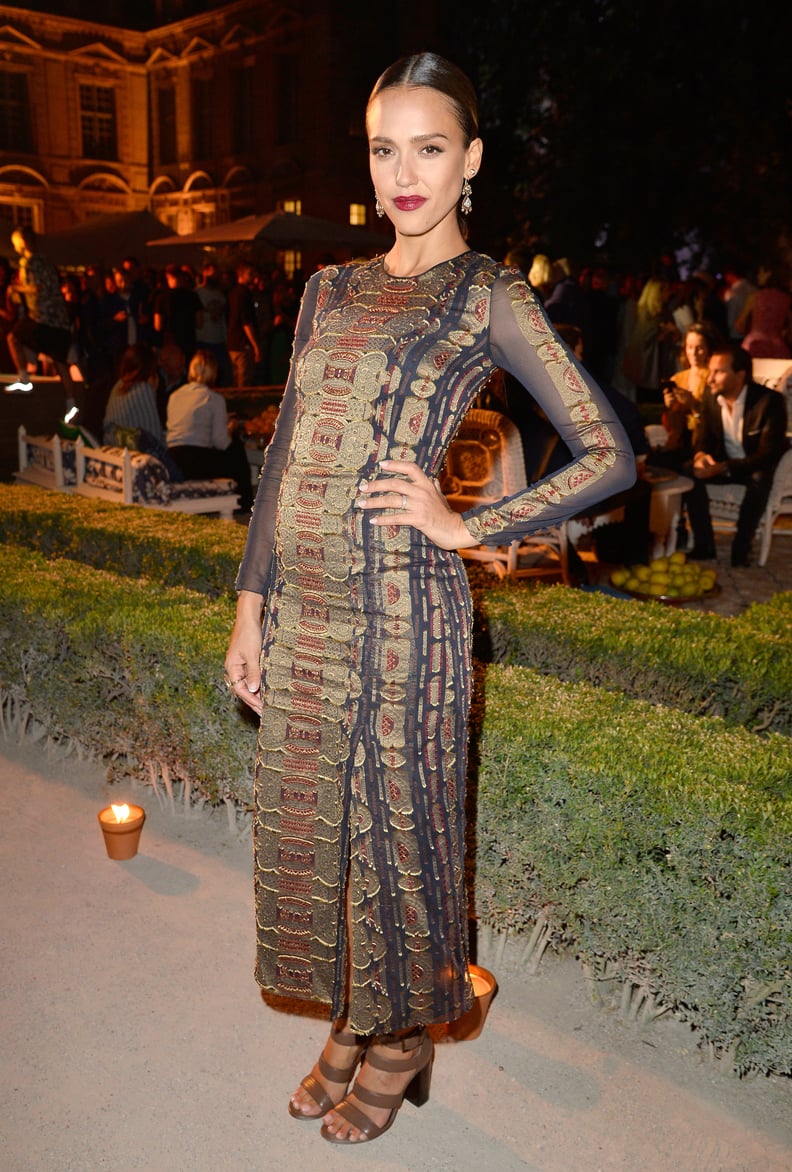 Jessica Alba
Jessica Alba also attended the Tory Burch event, wearing a curve-hugging jacquard gown that almost looked like snakeskin.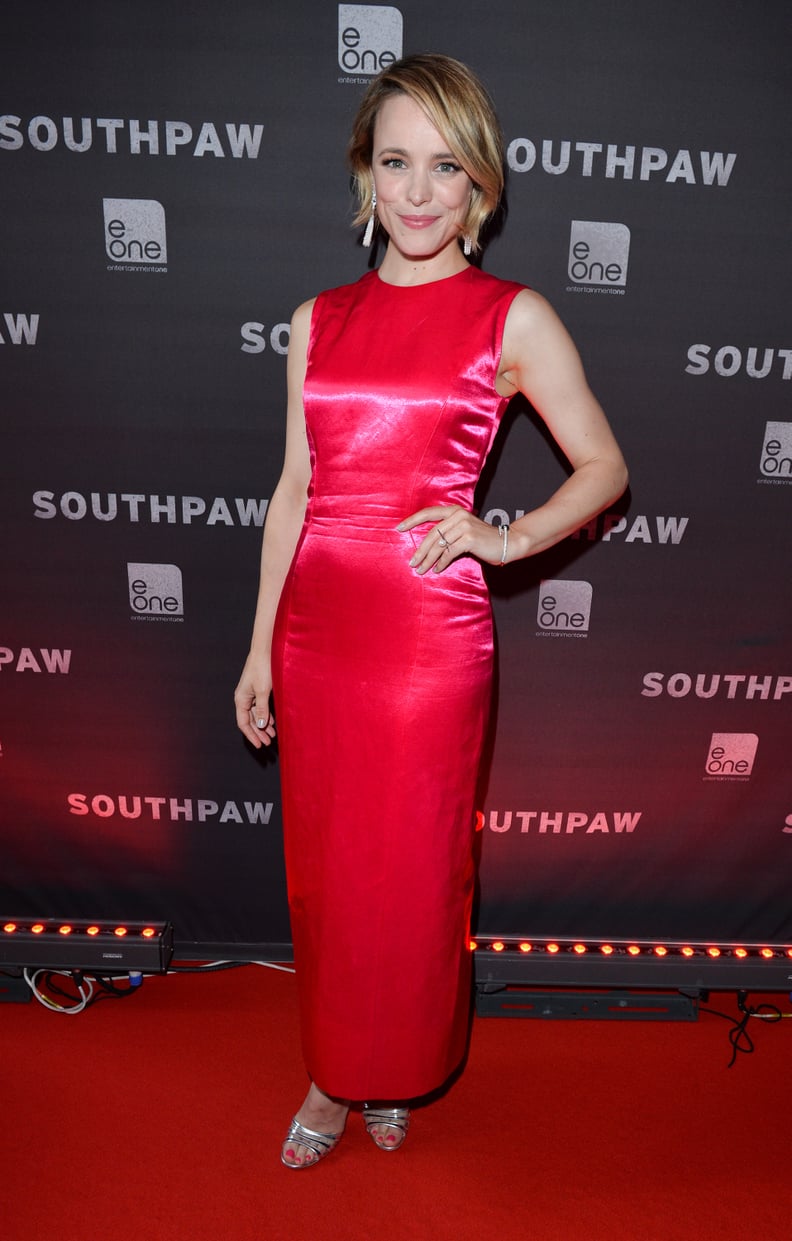 Rachel McAdams
The True Detective season two star walked the red carpet at the Canadian premiere of Southpaw, wearing a vibrant pink dress by Christian Dior.