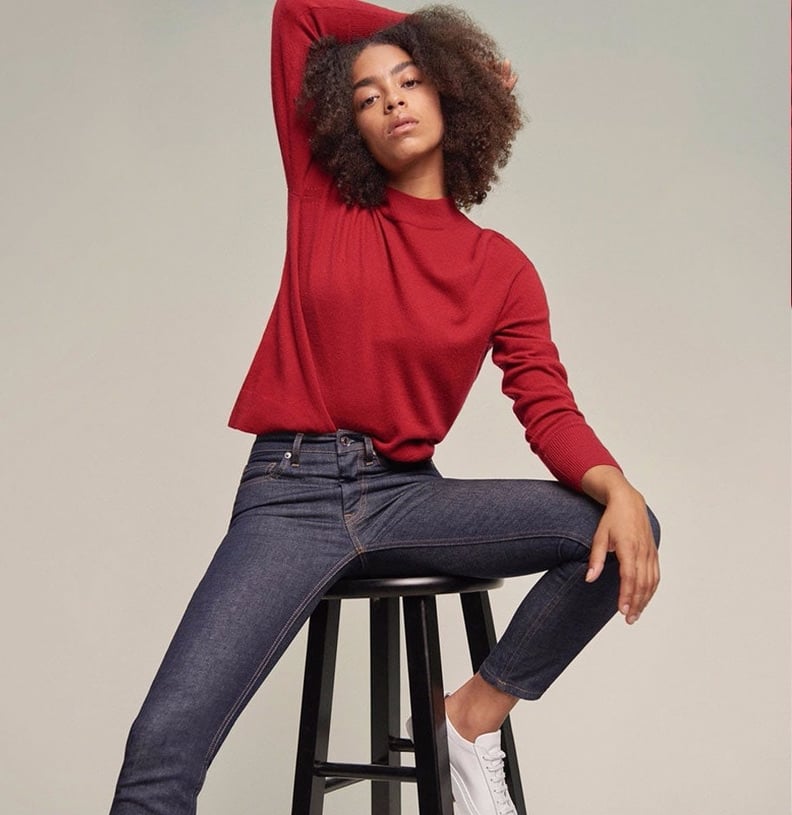 As POPSUGAR editors, we independently select and write about stuff we love and think you'll like too. If you buy a product we have recommended, we may receive affiliate commission, which in turn supports our work.
We have been not-so-patiently awaiting Everlane's denim line, and it's finally here. The new jeans from the brand are made from premium denim fabric sourced in Japan — they are designed to fit your body just right with a bit of stretch. Not only will they perfectly mold to your shape, they're also sustainably manufactured. The factory they're made in recycles almost 100 percent of its water and air-dries each pair of jeans. So you'll know you're making a responsible purchase when you snag these pants.
What's even more exciting is that these jeans are only $68. But don't let the low price tag fool you — this denim is high quality. They come in a wide variety of washes and styles, so you're bound to find something that fits your needs. Take a look at our favorite pairs and what other Everlane apparel we're excited to wear with them. Fall shopping has never been this easy.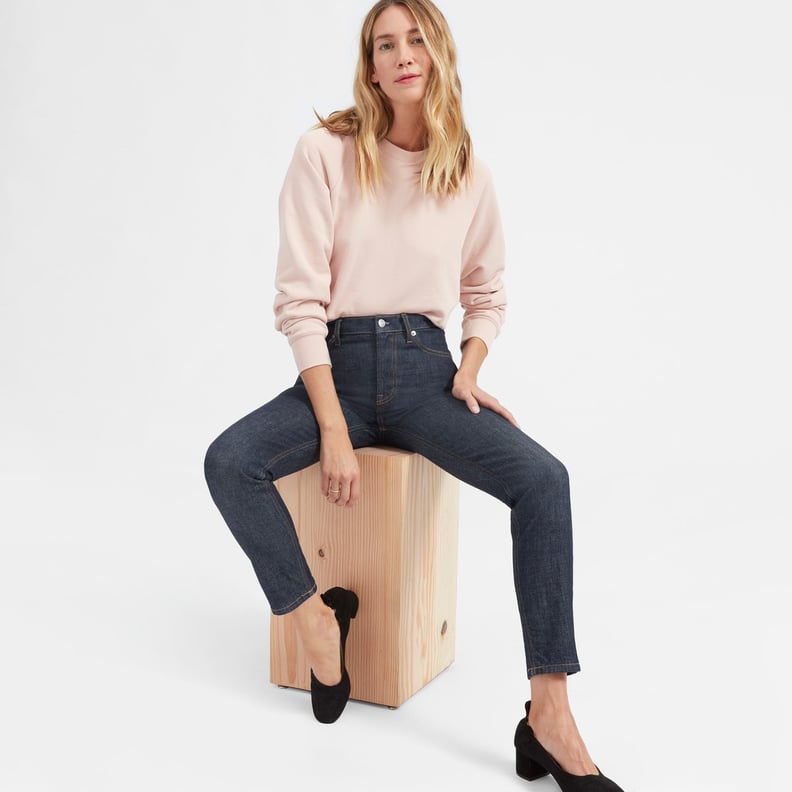 Everlane High-Rise Skinny Jeans
For comfort and style, reach for these Everlane High-Rise Skinny Jeans ($68). The stretch won't bag out or look worn. This cut is ideal for a wide variety of body types.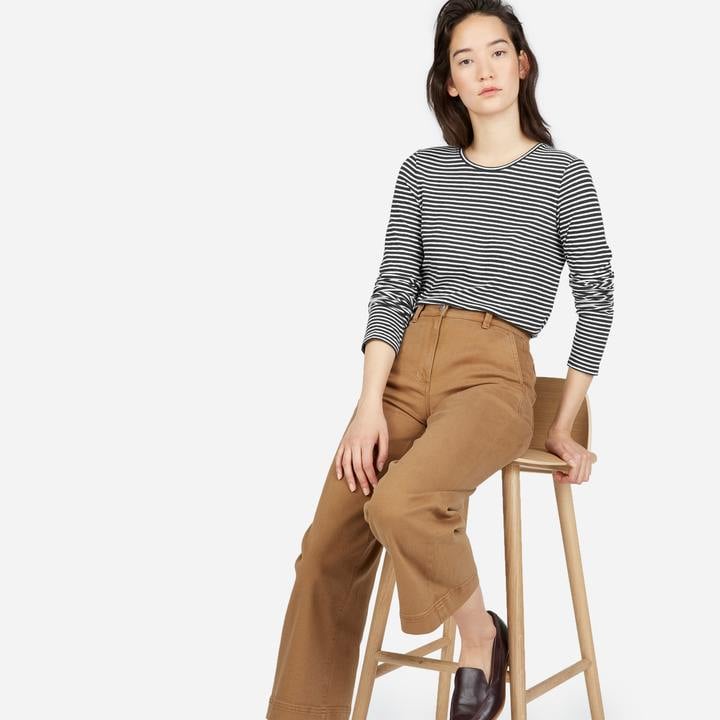 What We'll Wear Them With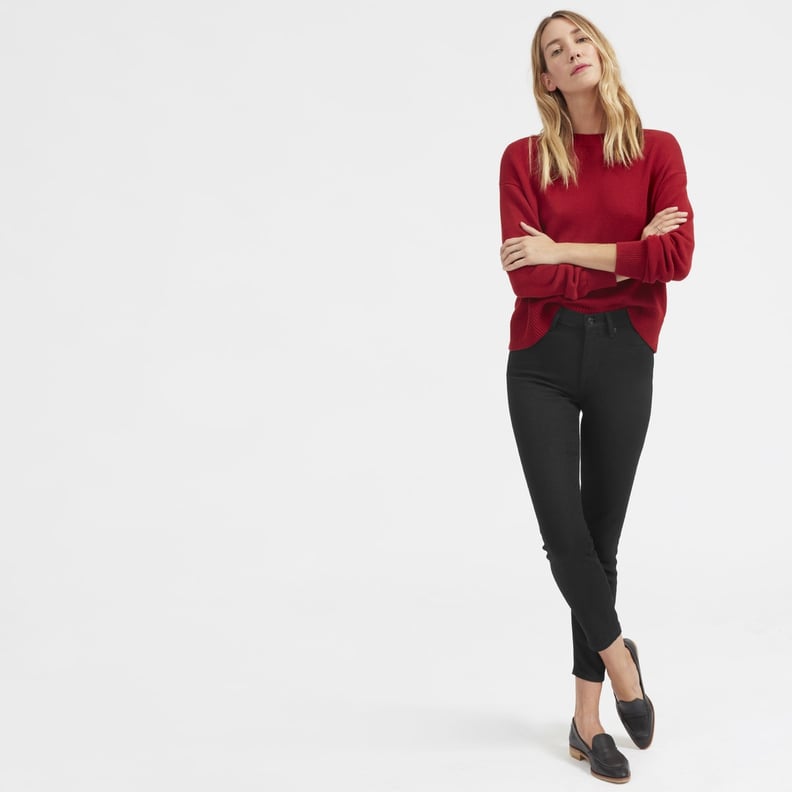 Everlane High-Rise Skinny Jeans (Ankle)
These Everlane High-Rise Skinny Jeans (Ankle) ($68) have a cropped cut, so they're especially great for short or petite frames. The black wash was designed to keep its rich color through many washes.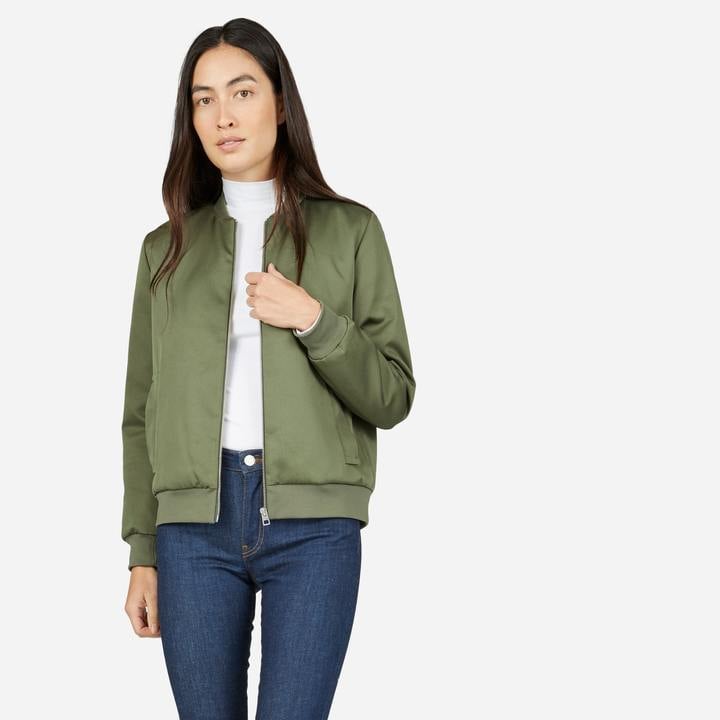 What We'll Wear Them With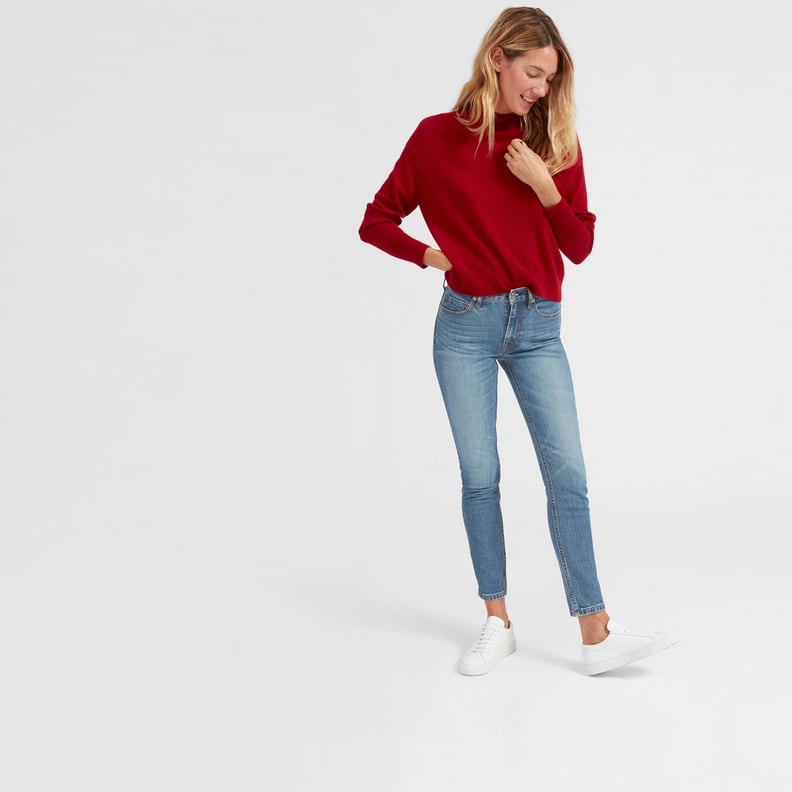 Everlane Mid-Rise Jeans
You can't go wrong with these Everlane Mid-Rise Jeans ($68) — they sit natural at the waist for a flattering fit. If you like the white wash, it was designed to never be see-through.
What We'll Wear Them With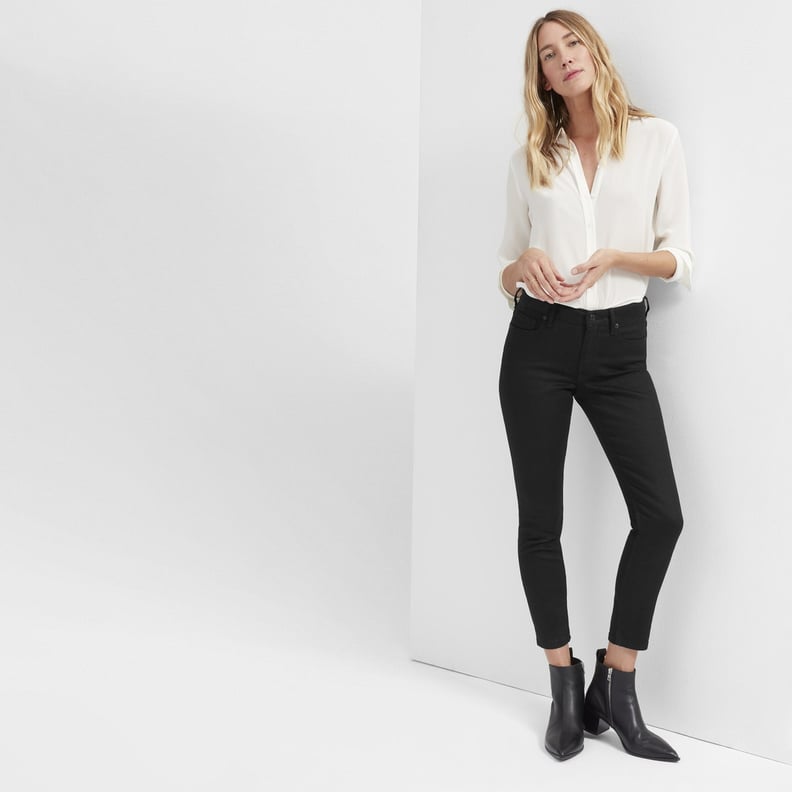 Everlane Mid-Rise Skinny Jeans (Ankle)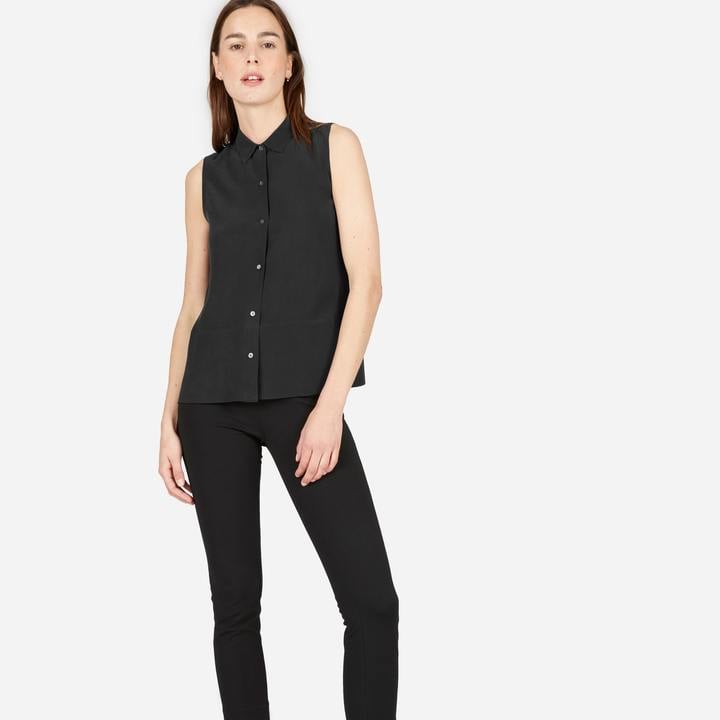 What We'll Wear Them With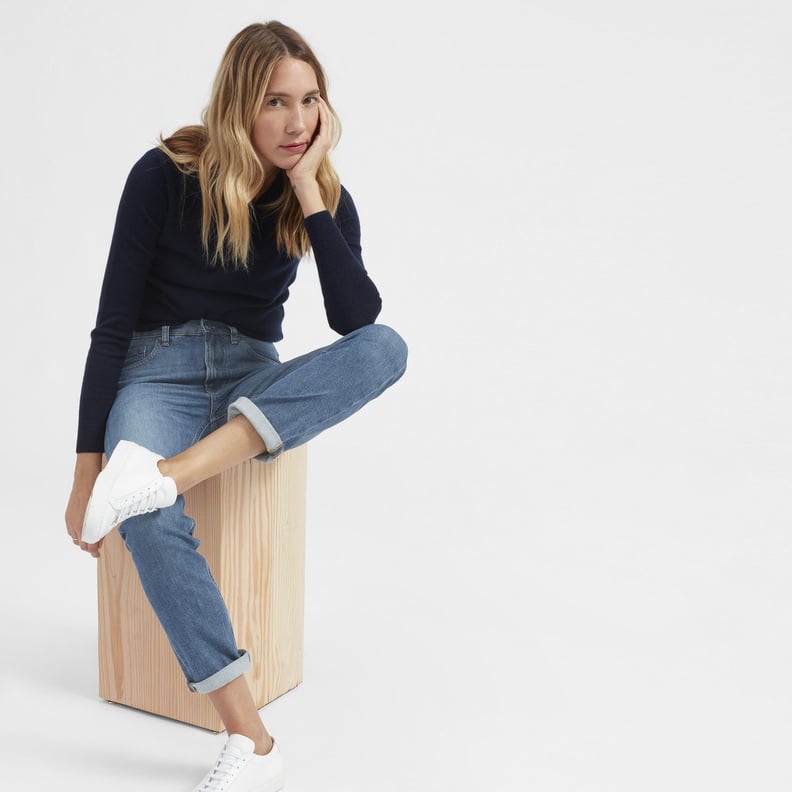 Everlane Modern Boyfriend Jeans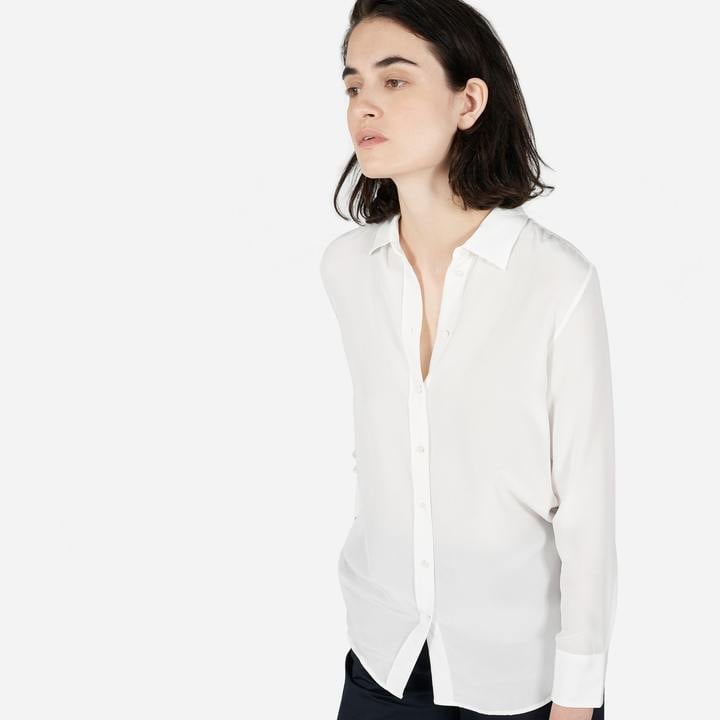 What We'll Wear Them With