6 Major Fashion Lessons We Learned From The Bold Type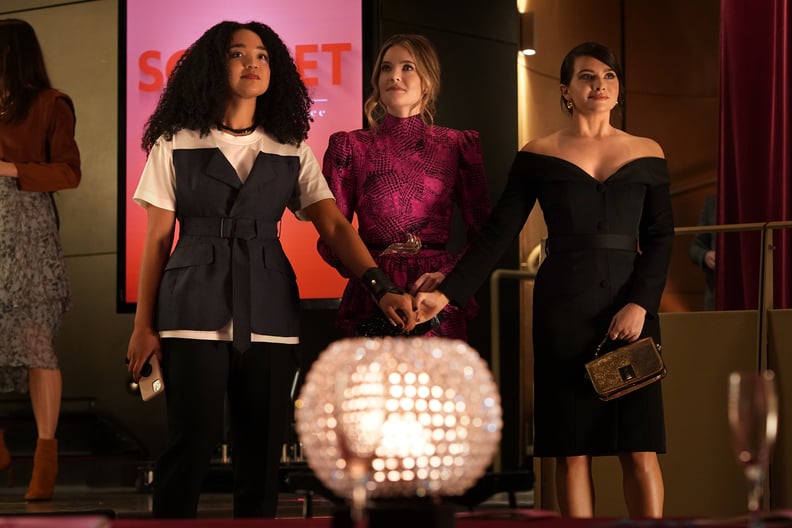 DGE Press
For the past four years (and counting!), we've been completely obsessed with the stylish millennial women of The Bold Type. In case you're unfamiliar, the comedy-drama inspired by former Cosmopolitan magazine editor-in-chief Joanna Coles is every bit inspiring as it is realistic. Every week, like clockwork, we've tuned in to watch Jane (Katie Stevens), Kat (Aisha Dee), and Sutton (Meghann Fahy) deal with the trials and tribulations of being a twenty-something in New York City, and working at the fictional Scarlet magazine.
Along the way, we've watched the co-workers-turned-BFFs experience growing pains personally, professionally, and yes, sartorially. Let's take a look back, shall we? Jane is the Type A neurotic writer whose wit and romantic worldview is reflected in her choice of attire. Kat, on the other hand, is the whip-smart free spirit who works hard to get what she wants, even if she doesn't know it at the moment — and this extends to her outfits. She'll pair prints with her personality and whatever she wears embodies how she feels in that exact moment. For her part, Sutton is the independent and caring fashionista who updates her small town roots with a modern twist. Despite the looks that make them stand out, these three women are undeniably bonded by their impeccable taste in clothes. We love to see it.
Considering the characters spend so much time in the fashion closet, it should come as no surprise that they know a thing or two about style. With that in mind, here are six fashion lessons we learned from The Bold Type.
01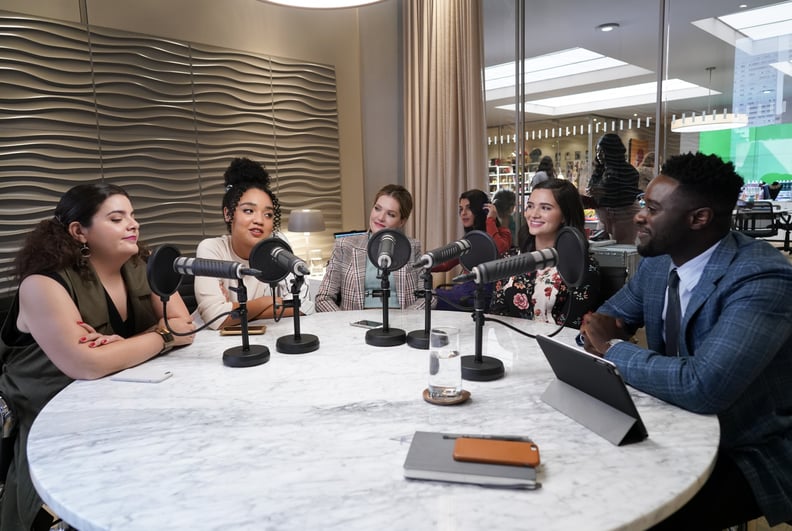 "Professional" Doesn't Mean Boring
Just because you're going to the office doesn't mean you have to resign to wearing a stiff skirt or dull suit. You can easily dress up a fun blouse or mix colors and prints to make yourself stand out. There is no one way to dress professionally.
02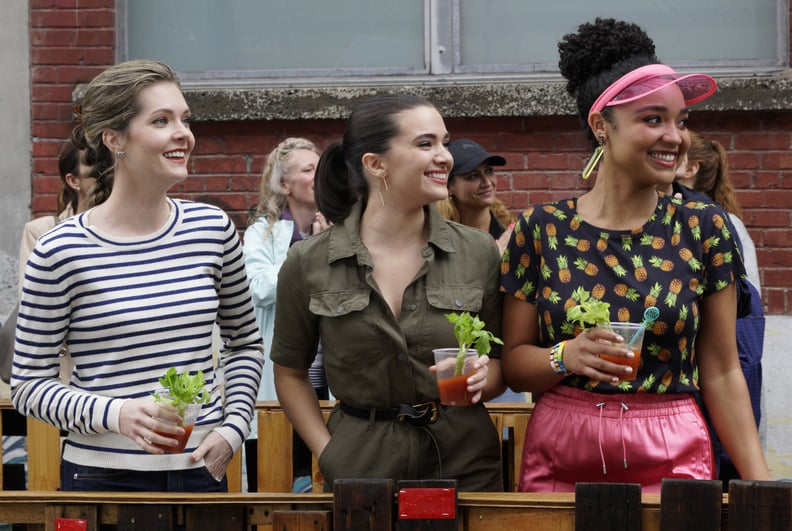 Great Fashion Doesn't Have to Break the Bank
When we hear the word "fashion," oftentimes pricey luxury brands come to mind. However, the ladies of The Bold Type prove that sometimes a simple graphic tee can look just as refined as a suit, when paired with the right accessories (see: this bright pink visor).
03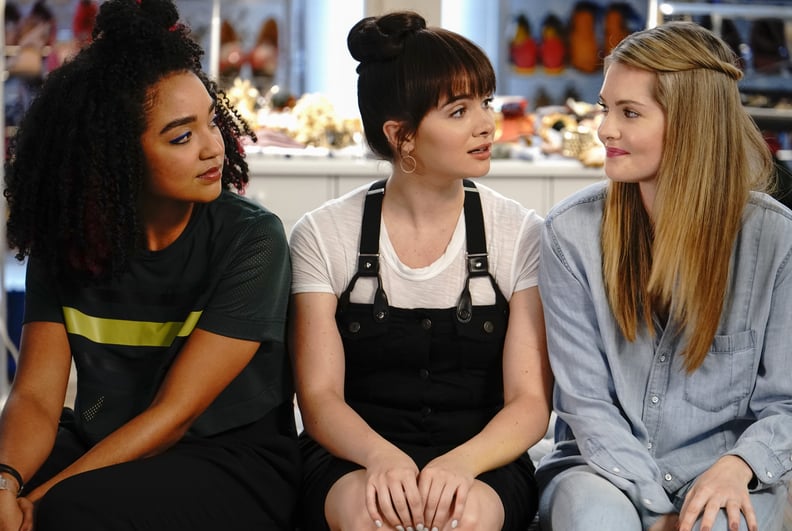 It's Okay If Your Style Changes
Trends may be fleeting, but your personal style can last for years. That being said, it's not a bad thing if you decide to mix it up every once in a while, or if your day-to-day look completely changes over time, as we saw throughout the four previous seasons of the show. All that matters is that you feel comfortable and confident, like our favorite trio.
04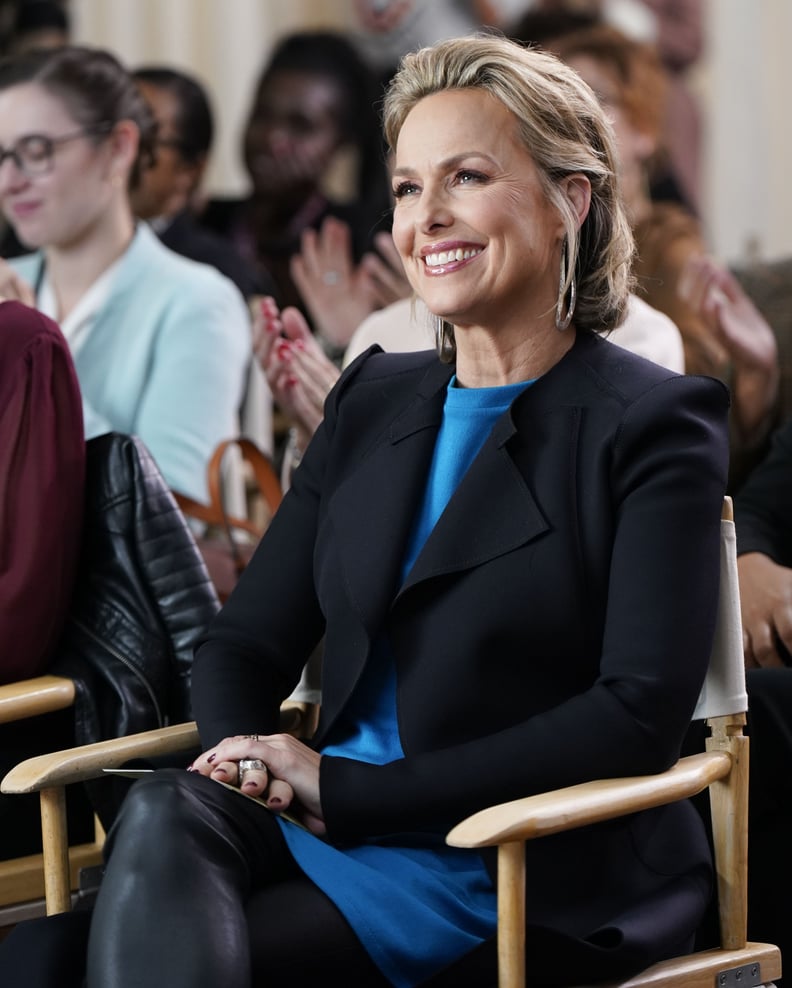 You Can Look Feminine and Still Be the Boss
Melora Hardin, who plays Jacqueline Carlyle, is the true embodiment of a woman in charge, and her daily ensembles are the perfect example of that. Her bright colors and minimalist accessories paired with her crisp, tailored suits exude confidence and power without sacrificing femininity. Get you a girl that can do both!
05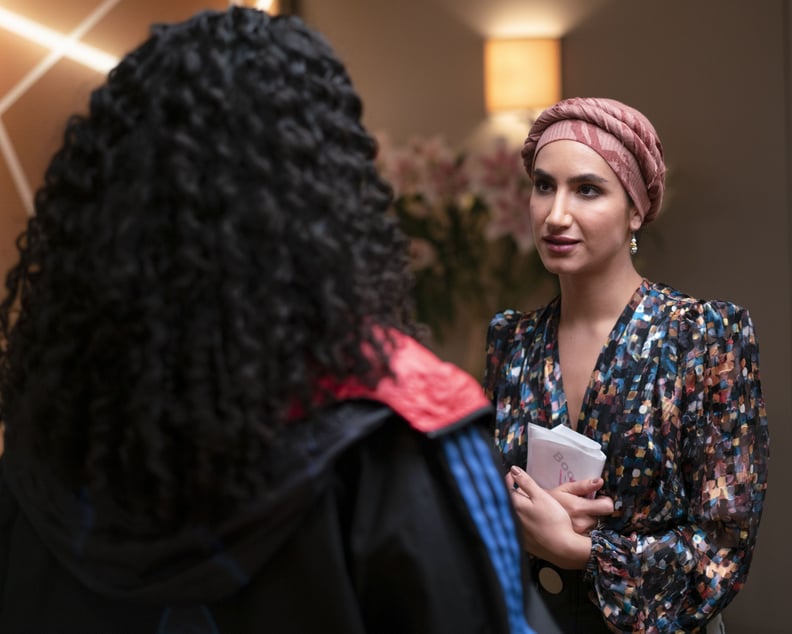 Dress with Confidence
It's totally okay to highlight your own unique style, so long as you do it confidently. Case in point: Jane favors classic silhouettes and jewel tones, while Sutton errs on the trendier side. Kat, as we all know, loves bold colors and prints. Let the look speak for itself!
06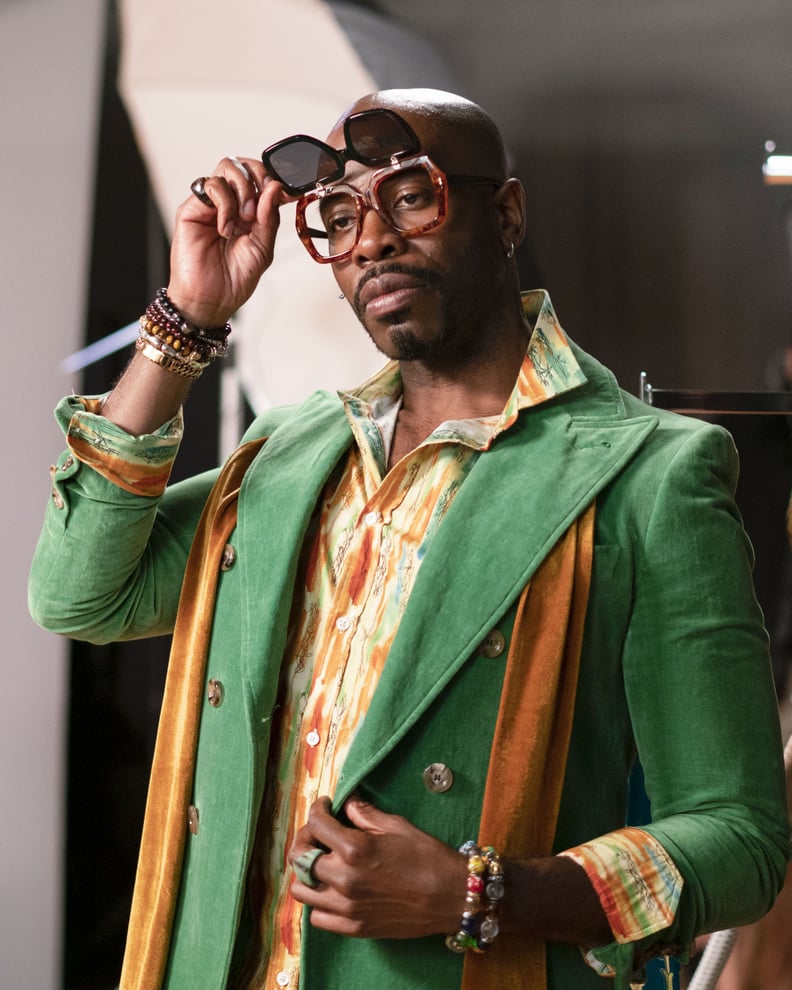 Express Your Individuality
Fashion is a form of self expression — emphasis on the self. You wear the clothes, not the other way around, so you should wear what makes you feel good, whether it's bold (no pun intended) and eye-catching or simple and sophisticated. It's not about who you're wearing or what people think, it's about what you want to express. Period.
Watch The Bold Type Wednesdays at 10 p.m. ET/9 p.m. CT on Freeform and the next day on Hulu.