As POPSUGAR editors, we independently select and write about stuff we love and think you'll like too. If you buy a product we have recommended, we may receive affiliate commission, which in turn supports our work.
Taking notes from the biggest spring color trends, Zara's new arrivals feature an array of brightly colored pieces that feel elevated, optimistic, and at times playful. The hot-pink cape blazer is a must for power dressing and will have you rethinking your relationship with fuchsia and magenta. The orange side draped dress is a hard-to-miss choice for dinner parties or cocktail hours. Then there's a brown faux-leather dress with a seductive sweetheart neckline, plus an elegant satin blouse-and-skirt set drenched in a rich emerald green.
Whatever event is on the agenda — be it a workday followed by an exciting birthday celebration — the retailer created pieces that can be combined into memorable outfits. Just scroll on and see for yourself.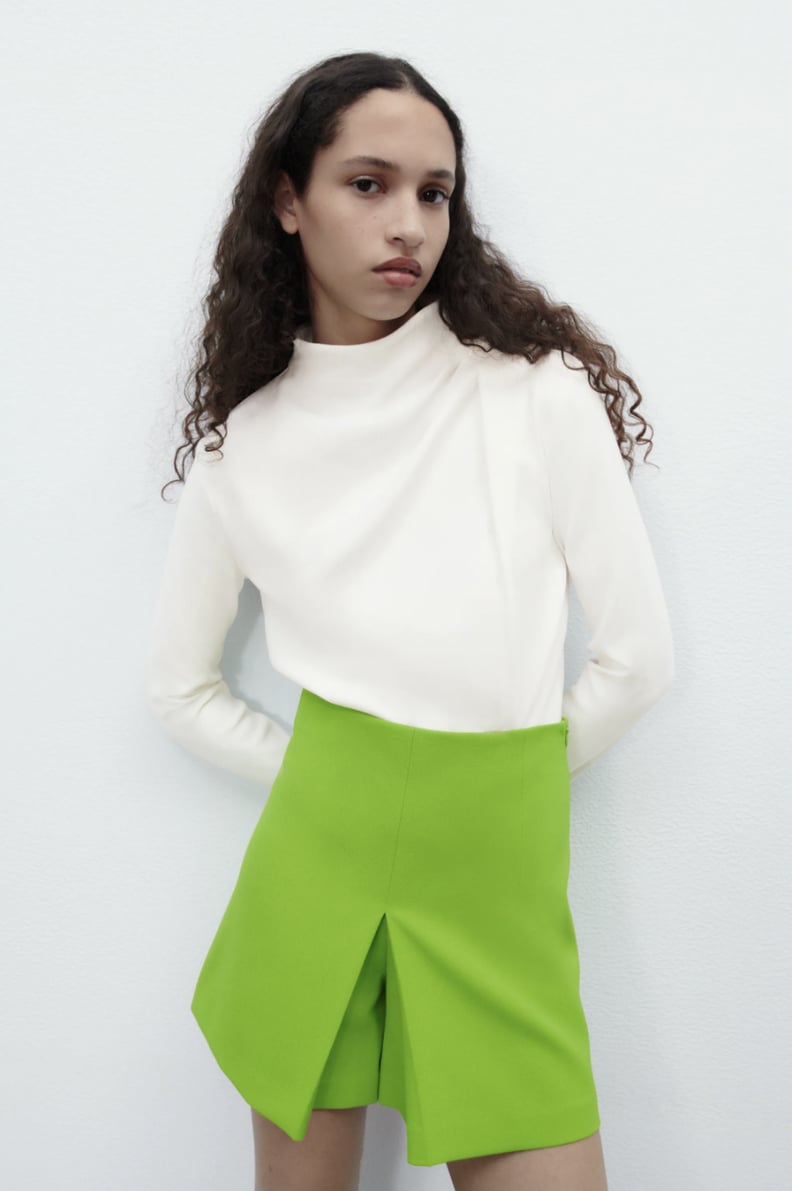 An Elevated Blouse: Draped Top
This Draped Top ($36) will look just as stylish paired with jeans as it does with a high-waisted skort. Wear it to dress up any outfit a bit more; though it looks on the fancier side, it's extremely wearable and versatile.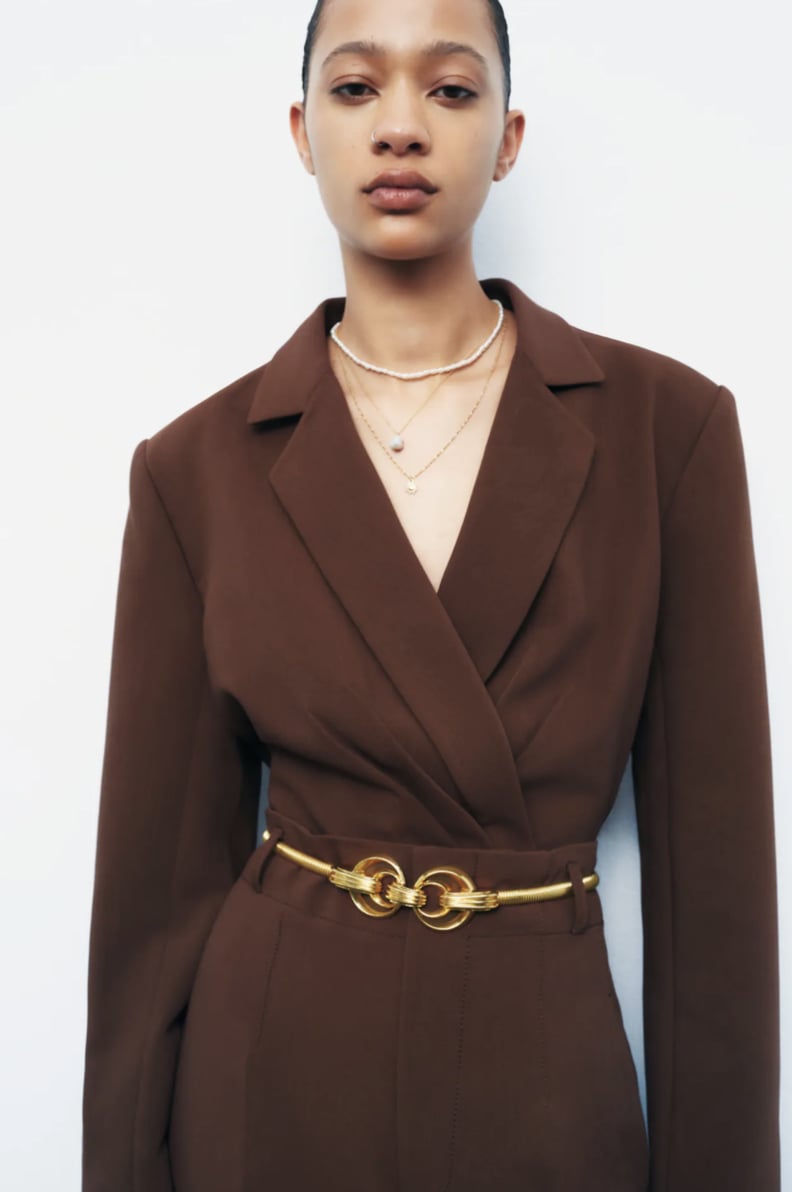 A Wearable Accessory: Metal Stretch Belt
This Metal Stretch Belt ($30) will embellish any look, whether it's a blazer dress, a pair of trousers worn with a blouse, or even your go-to denim jeans and tee. It's a chic take on an everyday accessory.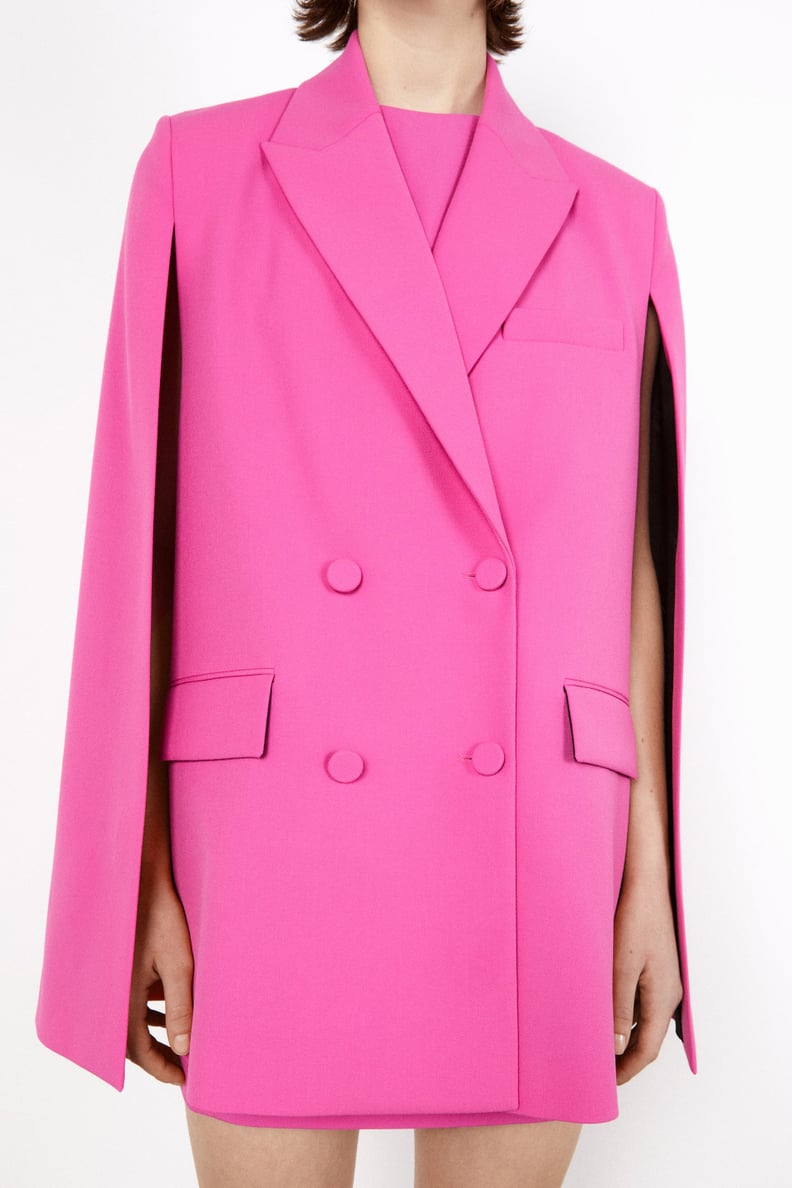 A Regal Moment: Cape Blazer
The shape of this Cape Blazer ($149) gives it a regal presence, which will infuse any look with confidence and poise. Achieve a power ensemble in this blazer worn over the matching Short Dress ($70).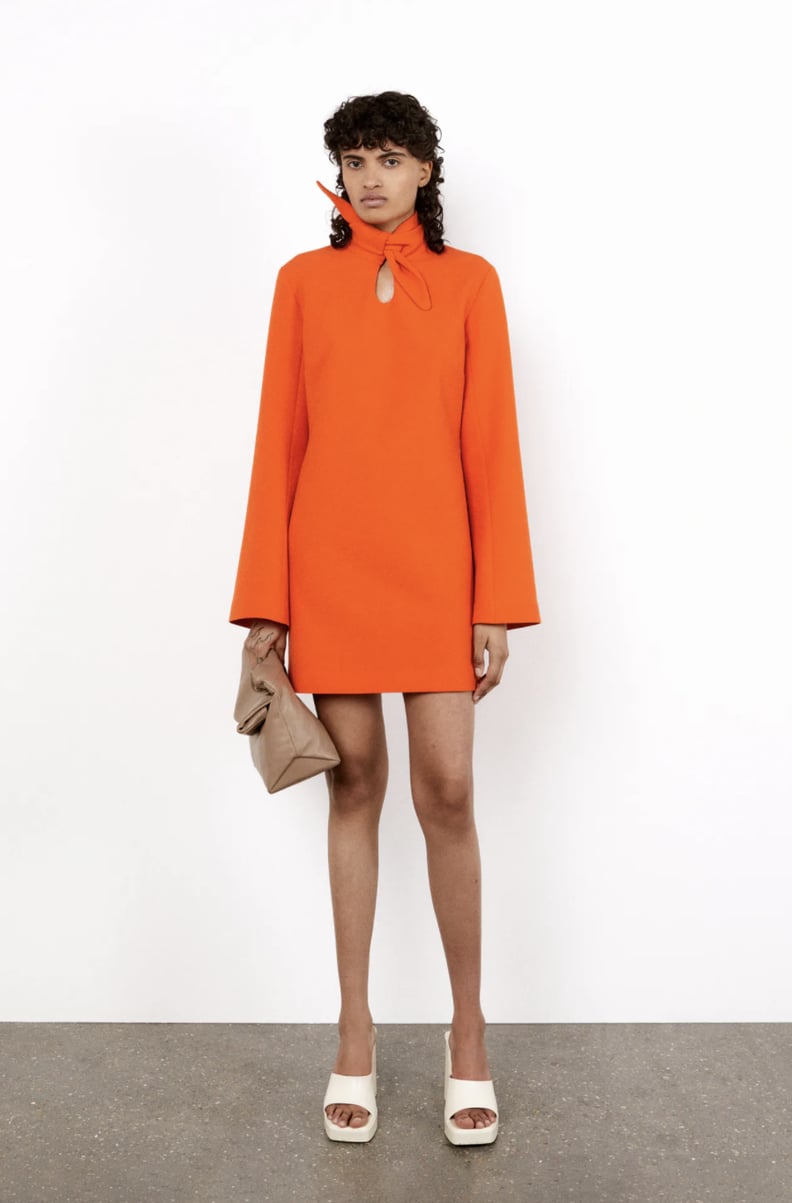 A Polished Moment: Tied Mini Dress
This Tied Mini Dress ($90) looks polished and playful, and everyone will be drawn to that neckline. From the color to the shape, everything about it feels classic and modern.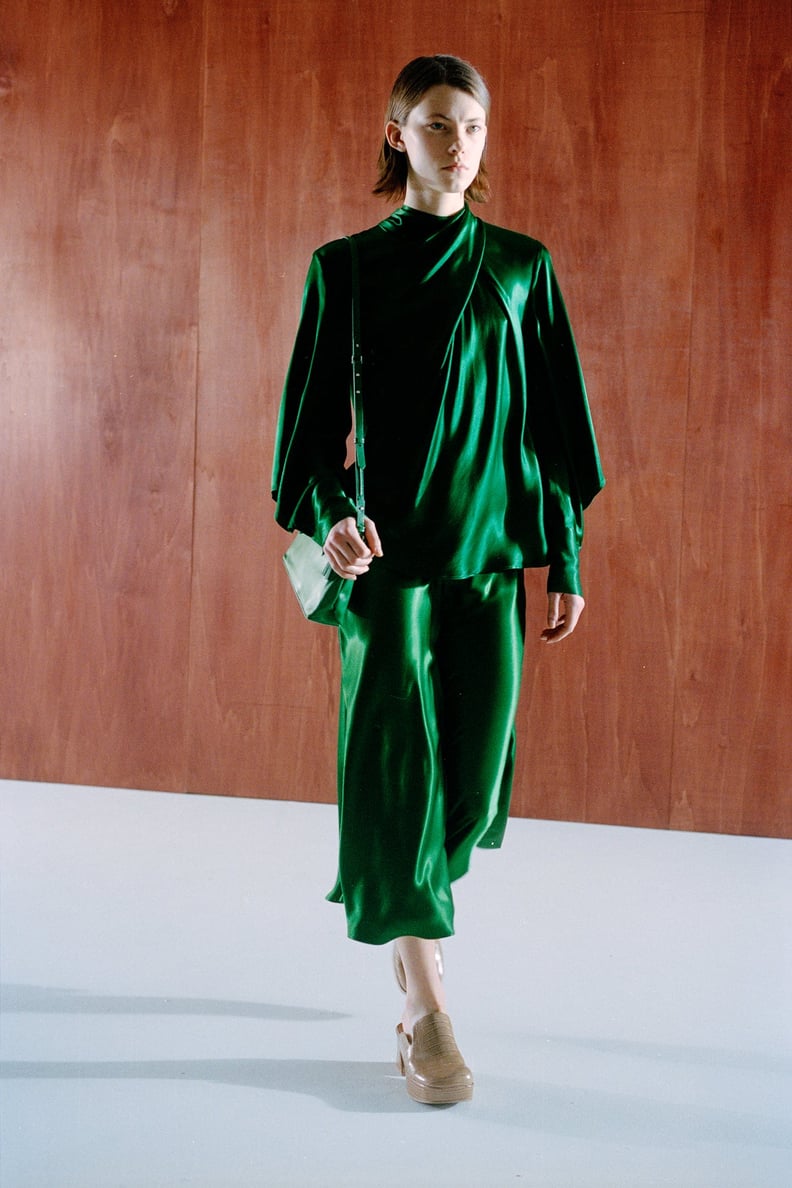 A Luxurious Set: Satin Effect Midi Skirt & Satin Bow Blouse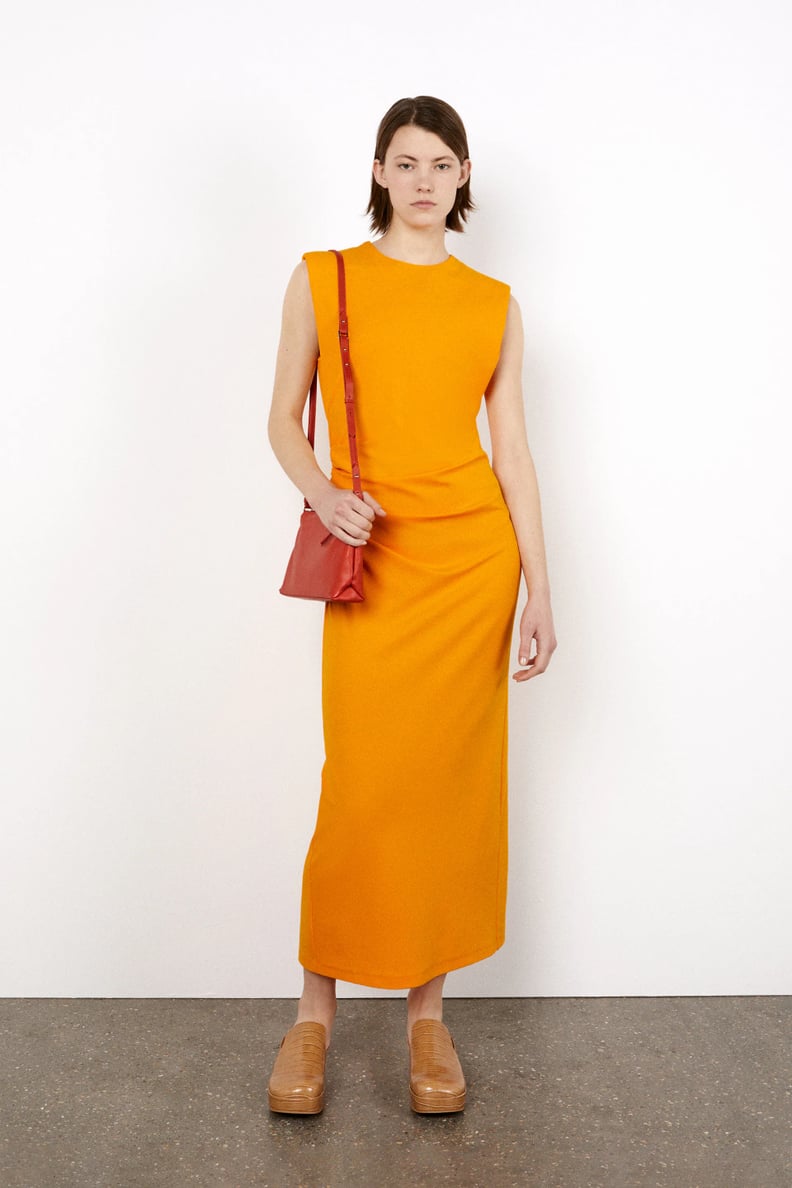 A Feminine Silhouette: Side Draped Dress
This Side Draped Dress ($70) has an understated elegance that makes it extremely appealing. The draped detail dials it up, while the pop of color is eye catching and luxe.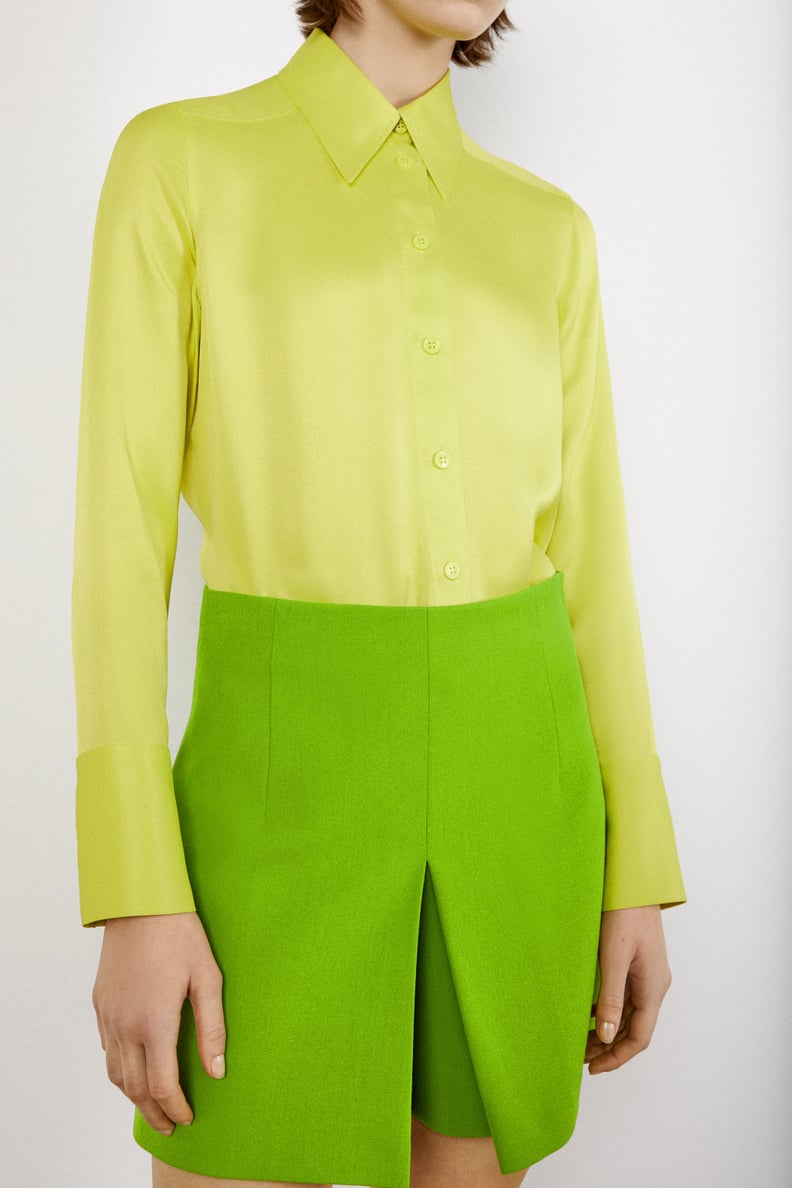 A Lemony Split: High-Waisted Skort
This High-Waisted Skort ($50) is in line with the color trend we've seen on the spring runways, and the silhouette is also just as modern as the pieces we've seen. Finish the look with a blouse, the brand's Oversized Blazer ($149), and tall heeled boots.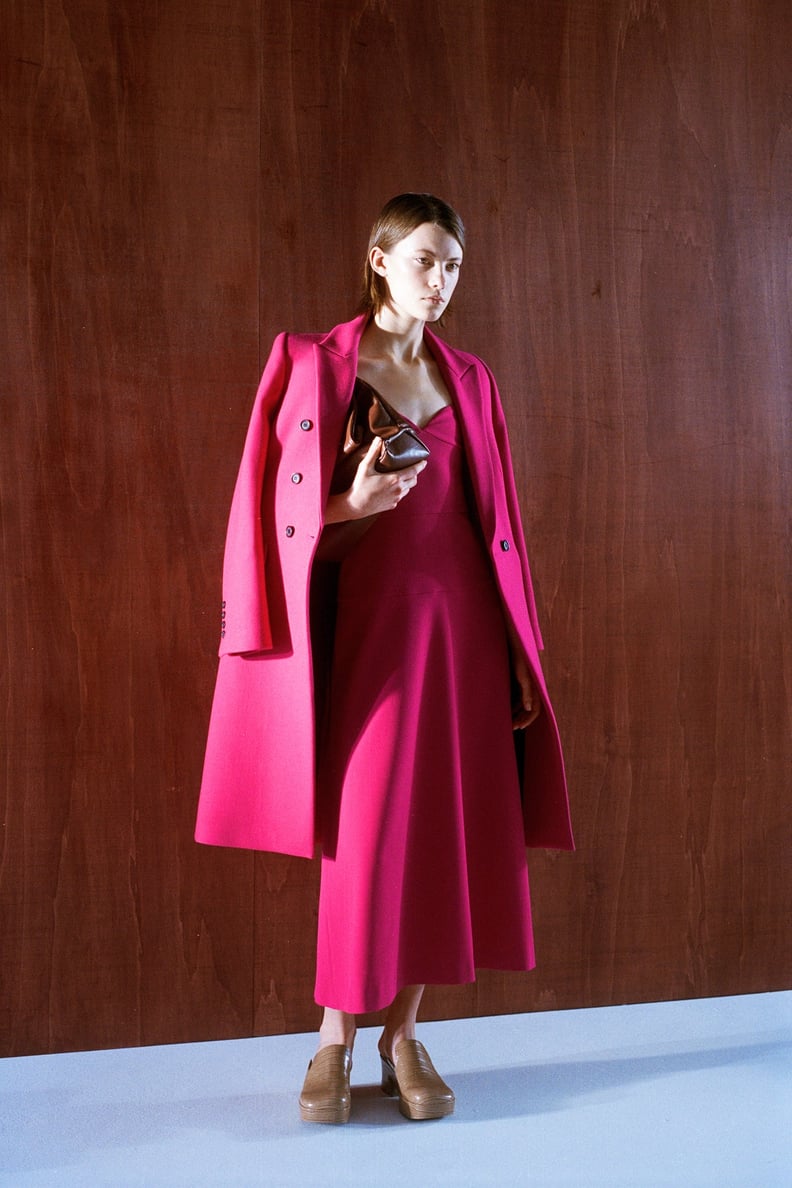 A Pop of Bright Pink: Bustier Midi Dress
This Bustier Midi Dress ($119) is a match for special dinner dates, fancy events, and office parties alike. Pair it with the matching hot-pink coat for a stunning monochrome moment.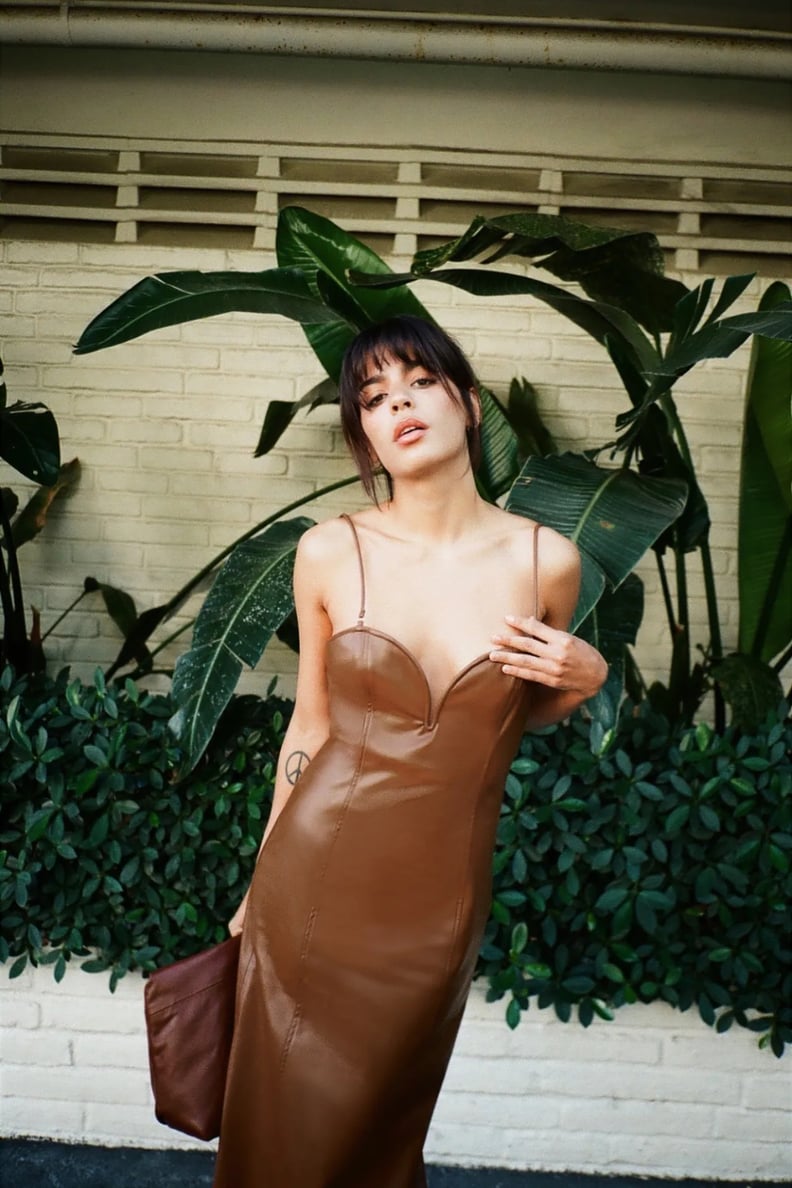 A Match For Date Nights: Faux Leather Dress
This Faux Leather Dress ($60) has undeniable sex appeal, thanks to the neckline, silhouette, and thin straps. Try wearing it with the brand's Faux Leather Blazer ($90) on the next date night or girls' night out.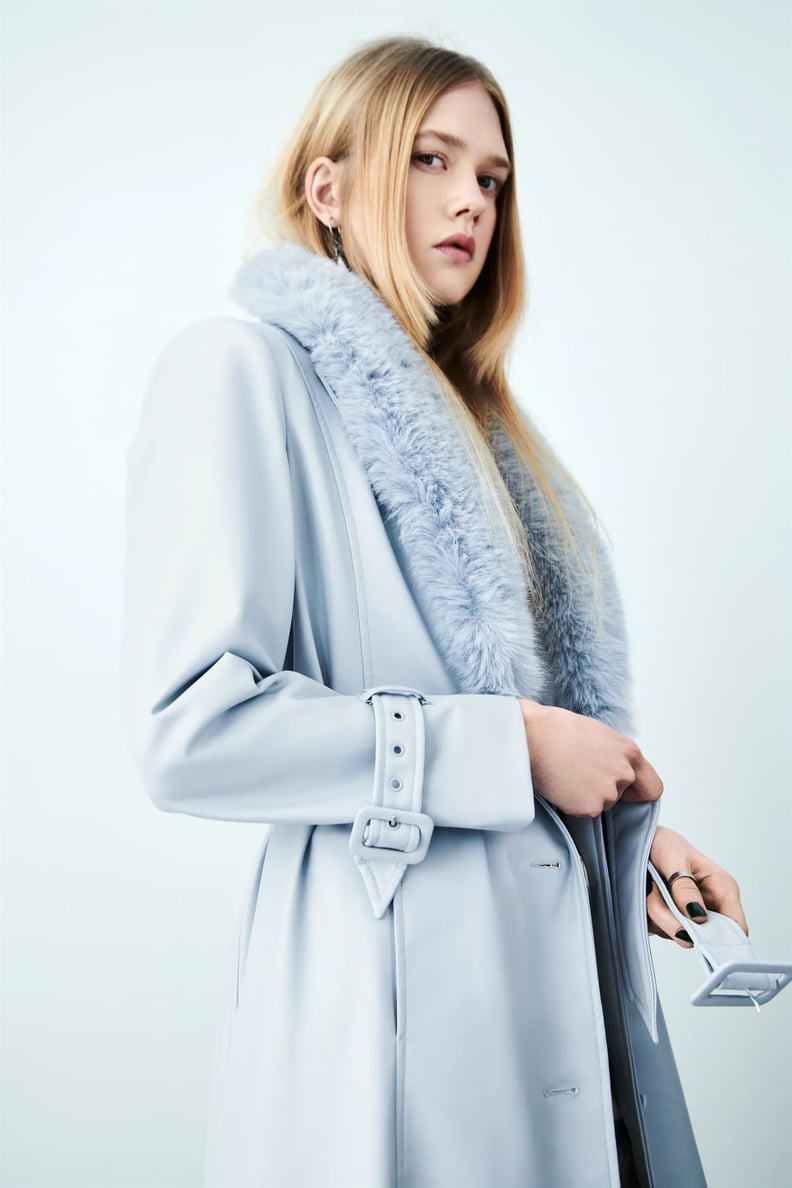 A Rock-and-Roll Statement: Faux Leather Trench Coat
This spring-friendly Faux Leather Trench Coat ($129) will ring in the sunnier days with its soft hue and lightweight design. The collar makes it especially edgy, giving it an urban, rock-and-roll sensibility.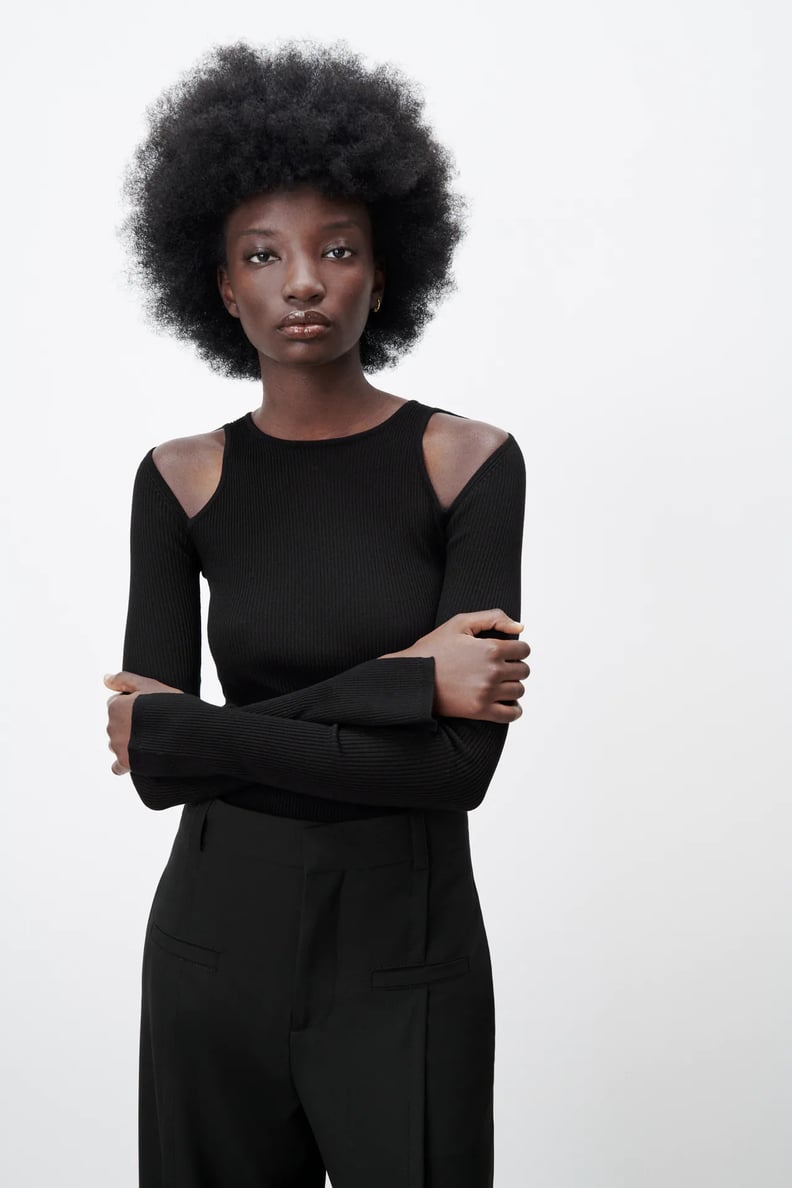 For Some Cutout Action: Cold Shoulder Knit Top
This Cold Shoulder Knit Top ($36) has cutouts in all the right places and feels seductive in a subdued way. We love a tasteful reveal of skin, and this versatile top delivers on that. Pair it with trousers for a sleek look, or keep things casual with denim jeans.
A Spring-Ready Look: Satin Dress
This Satin Dress ($50) is ready to be packed for the next warm vacation as it'll pair well with afternoon cocktails by the beach. The twisted front and mini length give it a fun and flirty edge.